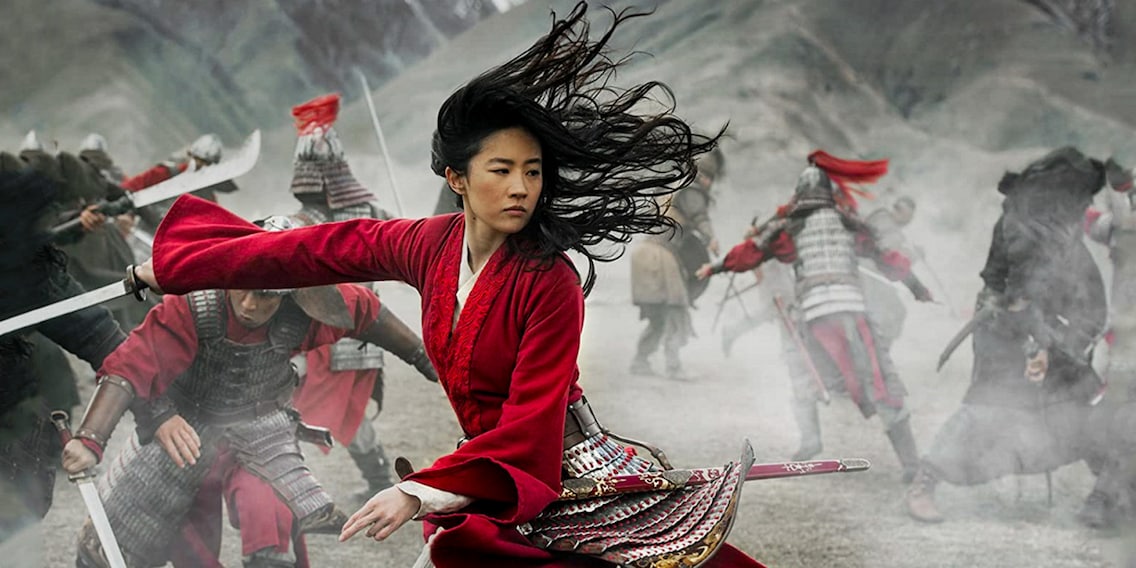 Disney's «Mulan» controversy: do big studios still need cinemas?

Disney just moved «Mulan» from cinema to Disney+. One of the last remaining 2020 blockbusters. Cinema operators are beside themselves. More than that; they're fearing for their existence. Do large film studios still need cinemas?
«Mulan», which was originally supposed to have ensured full cinemas in March, fell victim to the pandemic. At least from the point of view of cinema operators. Disney Studios has already postponed the cinema release three times. And now they've finally pulled the plug:
«Mulan» won't be coming back.
Instead, the film will be released on Disney+ on September 4, 2020 in the USA and in a few unspecified European countries. For $29.90, in addition to a subscription to the Disney streaming service.
It's causing a commotion. First of all with subscribers. They're feeling cheated by Disney: up to now, all Disney+ content has been included in the subscription. Even films that were actually intended for the big screen. Movies such as Pixar's «Onward», the controversial «Artemis Fowl» and the musical adaptation «Hamilton». The fact that subscribers have to pay extra for a film is therefore new.
Add to this the resentment from cinema operators in countries which, despite the pandemic, have opened their doors to cinema-goers, even if they haven't been able to show them any really new films for months. And with «Mulan», one of the last blockbuster events for 2020 is now falling through. The chance to show the film in cinemas on top of Disney+ – which Swiss cinema chains such as Pathé and Kitag would have approved on request – has been denied. That really only leaves Christopher Nolan's «Tenet». Maybe Marvel's «Black Widow».
Cinema owners are fearing for their existence. They won't be able to survive long with the same old flicks like «Bad Boys For Life» or «Harry Potter and the Prisoner of Azkaban».
ReviewAudio

«Bad Boys For Life» – es hätte schlimmer kommen können
But there's an even greater concern: what if Disney's «Mulan» experiment works? Do large studios still need cinemas at all?
Disney makes a promise: a one-time thing
These are worrying times for cinema operators. Not just since the corona virus outbreak. For years now, pressure from streaming services has been growing. They produce award-winning films with increasingly illustrious directors and actors which aren't shown in cinemas but free of charge at home. In addition, there's a range of Hollywood quality series. Cinema chains are forced to reinvent themselves. Moving away from purely films, towards an amusement centre and social meeting place, as Pathé Switzerland told me in conversation.
Without question: the industry is in a state of upheaval.
The pandemic is only accelerating the pace of change. The film studio Universal Pictures, for example, has agreed on a controversial deal with AMC,, one of the largest cinema chains in the world, after weeks of dispute. Universal may distribute its films via video-on-demand (VoD) services only 17 days after theatrical release. Google Play or Apple TV for example. This is far less than the 90 days typical in the industry. In return, AMC will share in the revenue from VoD income.
A slap in the face to remaining cinema operators who are trying to oppose the digital change. Cinemark and IMAX, for example.
The origin of the dispute was «Trolls World Tour». While cinemas around the world remained closed in the spring, Universal instead put its animated film into online distribution for 15 to 20 dollars – the price of a cinema ticket. This paid off: in just three weeks, the studio earned almost 100 million dollars in the US market alone.
Jeff Shell, NBC Universal's CEO, then made it clear that in future, films would be released both digitally and in cinemas simultaneously. A day-and-date release, then. AMC, fearing for potential moviegoers, angrily announced that it would no longer show Universal films if Shell stuck to his guns.
Disney, however, goes one step further with «Mulan». Potential viewers must first «buy» their way into a Disney+ subscription for $6.90 before they can then «really buy» the film for $29.90. This is a big change for VoD services, which are normally free of charge. And then there's that purchase price – 29.90 dollars – which is far above the usual purchasing fees for a premium film on video-on-demand services at around 20 dollars.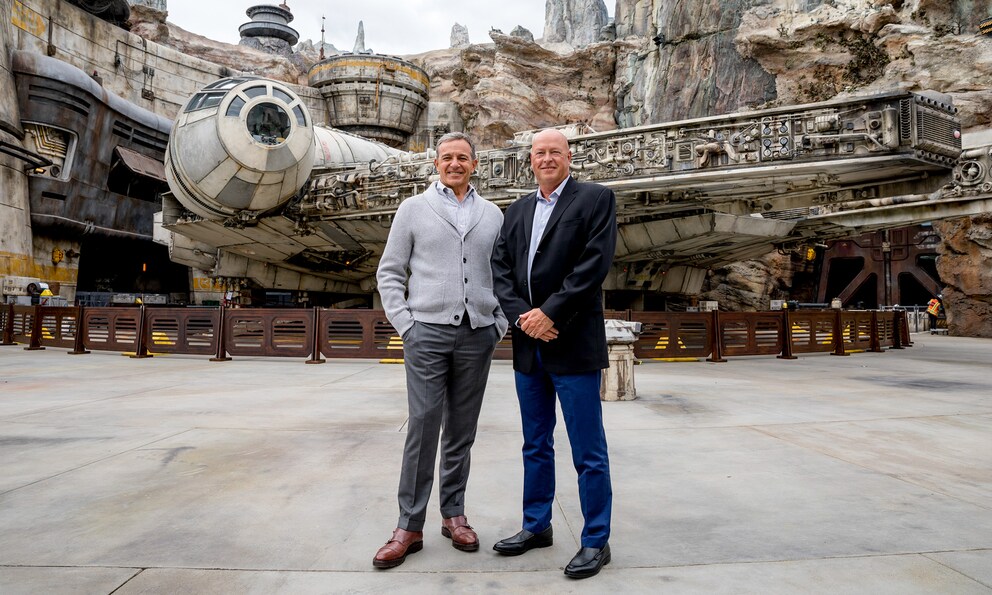 Bob Chapek, Bob Iger's successor and new CEO of the Walt Disney Company since February 2020, promised that the «Mulan» procedure would be «a one-time thing», not a new release model for future Disney movies. Cinema operators who were caught off guard by the Mulan decision – but also industry experts – are sceptical. Because for Disney, the Mulan release model could be extremely lucrative.
Let's do the math.
«Mulan's» production budget is around 200 million dollars
Already in spring 2020, the cinema release was preceded by an expensive marketing campaign. Among other things, a Super Bowl ad. The usual cost of such marketing campaigns: another 200 million dollars.
In order for Disney not to make a loss, «Mulan» would therefore have to bring in at least 400 million dollars.
At a price of 29.90 dollars, the film would thus have to be bought by almost 13.4 million paying subscribers.
Disney currently has approximately 60,5 million paying users.
So for Disney's plan to work, only 22.1 percent – less than a quarter – of paying subscribers need to buy the film.
The question is: how likely is it that 22.1 percent of paying subscribers will buy the film?
Angry individual viewers could boycott the model. But Disney's real target group are and have always been families. Families with parents and two children for whom a visit to the cinema – for example – including tickets, drinks and popcorn easily costs around 100 dollars. That makes $29.90 look cheap.
So let's move on: if about half of the subscribers buy the film, Disney would make a whopping 904.5 million dollars. Almost a billion. And no cinema operators or distribution partners would have to share in this success. The money would flow directly into Disney's coffers. For a film that doesn't even feature star directors or famous actors.
Overreaching? Who knows... But cinema operators fearing that their auditoriums will no longer be needed in view of such figures are terrified.
Disney relies on the only thing that still works
While the outcry is loud among subscribers and cinema operators, there are certainly those that can understand Disney's decision. They come mainly from the financial sector. Wall Street analysts for example justify the decision with the recently published third quarter Disney figures. According to analyst Manuel Mühl of DZ Bank, these are, as expected, «terrible».
In concrete terms: in just three months, the Walt Disney Company has suffered a loss of 4.7 billion dollars. In the same quarter a year ago, the profit was a whopping 1.8 billion dollars – thanks to the record- breaking «Avengers: Endgame».
As expected, this can be blamed squarely on the pandemic. It's hit Disney hard in almost all business areas: interrupting film and series production, generating hardly any income from feature films, closing theme parks worldwide and removing income from holiday resorts and cruises with Disney theme ships. And there's no end in sight.
In the meantime, most Disney park attractions have reopened at least partially, but only with strict corona restrictions and uncertainty about whether new virus outbreaks in parts of the US and the rest of the world will lead to new closures. The planned reopening of Disneyland California had to be postponed and Disneyland Hong Kong had to be closed again. And at Disney World Florida, a state which was badly hit by the virus crisis, business got off to a worse than expected according to Disney CFO Christine McCarthy.
The only thing that still works at Disney is its streaming service. At least, if you're talking about the number of subscribers. According to analyst John Hodulik from the major Swiss bank UBS, Disney+ is far ahead of schedule in launching the streaming service in various regions of the world. Originally, ex-Disney CEO Bob Iger expected 60 million subscribers by 2024. This mark has already been surpassed.
But: measured in figures, Disney+ remains in deficit. For now, that is. The growth generated by the pandemic has also been thanks to cheap prices and free offers.
However, even before the pandemic, Disney analysts assumed that the streaming service would only be profitable from 2024. In view of the current growth, this forecast hardly seems to worsen. Even competitor and Netflix CEO Reed Hastings has been fair enough to admit the streaming success of Disney, praising the company:
Background informationAudio

Will Disney+ make the same mistakes as Netflix?
In any case, Disney is doing the best in a bad situation with its move to show «Mulan» not in cinemas but on its streaming service. To release the film in cinemas now or in a month – or half a year, even – would be a risky decision. At least for as long as there are only a limited number of movie theatres available and the development of the pandemic can hardly be predicted.
In Switzerland, for example, the Kitag cinema chain only opens its doors from Friday to Sunday, because otherwise it wouldn't be possible to operate it economically. At the reopening in early June, Pathé Switzerland also spoke about a surprisingly large number of visitors, but at the same time admitted that it was still far from being profitable. It's understandable that the loss of a blockbuster à la «Mulan» is particularly painful for them right now.
Disney, however, is trying to at least partially recoup the enormous production and marketing costs of a film that was completed months ago with its 29.90 dollar strategy. Maybe even at a profit. Disney's investors approve of what angers cinema operators and viewers: since the Mulan on Disney+ announcement, Disney shares have increased in value – despite billions in company losses.
A sign of the times: the streaming business is more important than ever. But it remains to be seen whether subscribers are willing to accept the expensive Mulan model.
Background informationAudio

And Cut! That time Blockbuster laughed in the face of Netflix
A declaration of war towards cinema operators?
Disney, slowly strangling cinemas. Or not?
Despite all accusations of Disney's «unique» Mulan scam: the House of Mouse, of all places, has been vital for the survival of cinema operators year after year. This is probably the main reason why they're particularly afraid of the Mulan release model, which would sneak revenue past cinema operators.
However, Disney, despite its great streaming success, won't be interested in losing the cinema as a big stage for its most important blockbusters. Mega events – like Marvel films for example – are too important. Spectators flock to the cinemas in droves and disguises, turning a film into an experience. The global appeal is too great, fuelled by record attendance and revenues that reinforce the brand's sheer appeal in a way only cinema can.
And: Disney needs this global attention towards its success. In other words, fan passion. This extends to cruise ships, holiday resorts and amusement parks where popular Disney, Marvel or Star Wars characters parade around and attractions are created based on their films. A passion that is created above all in the cinema, there, on the big screen, which cannot be compared to the television at home.
Then this is the nature of human beings: we are social. The Greek philosopher Aristotle said this hundreds of years before Christ. We are beings who are designed for and want to form communities. Be it in a clique, a class, a club, a sports stadium filled to thousands – or simply in the cinema.
In fact, visitor numbers for cinemas from China and South Korea have already shown: people are longing for shared entertainment. They want to return to the hallowed halls and experience the medium – together. Pathé Switzerland confirmed to me that additional safety precautions such as the wearing of masks didn't have a negative impact on the number of visitors, but that the majority of them were sympathetic. It's already «the new normal».
As gloomy as the current situation for cinemas may be, there are arguments against the downfall of cinema. At least against a global one. Large cinema chains in particular have been trying to reinvent themselves for years. Like by adding sofas or even beds instead of seats in cinemas.
The fact that rather small operators with niche films beyond the mainstream are trying to compete with big multiplex cinema chains with blockbuster events – sometimes successfully, sometimes less successfully – is another issue.
And it's just these operators that are also competing with niche streaming services.
---
While we're on the subject, my colleagues Phil, Simon and I recently discussed «Mulan» being on Disney+ in a podcast. If you want our personal opinions on the topic, then listen here.
---



I'm an outdoorsy guy and enjoy sports that push me to the limit – now that's what I call comfort zone! But I'm also about curling up in an armchair with books about ugly intrigue and sinister kingkillers. Being an avid cinema-goer, I've been known to rave about film scores for hours on end. I've always wanted to say: «I am Groot.» 
---
---
---
These articles might also interest you
Skeleton Loader

Skeleton Loader

Skeleton Loader

Skeleton Loader

Skeleton Loader

Skeleton Loader