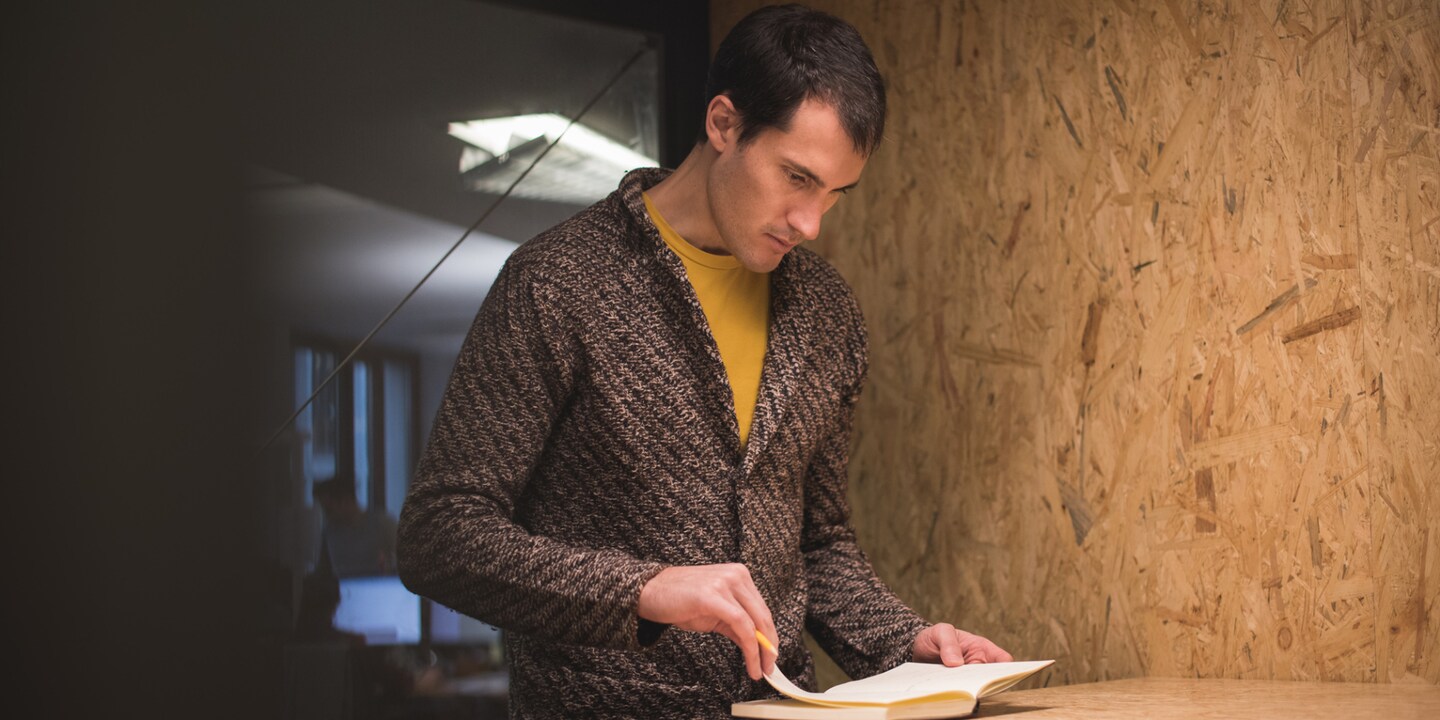 «Diamonds or gold are better suited to get rid of illicit money»

digitec and Galaxus are doing pioneering work in Swiss e-commerce by introducing cryptocurrencies as a method of payment. But isn't this just a trend that won't prevail? Are Bitcoin and Co. just a means to money laundering or will they prove themselves in the near future? Six questions for CIO Oliver Herren.
Why should I bother and pay with crypto?
Oliver Herren, Chief Innovation Officer: Maybe you have some and want to make use of it. Perhaps you can't turn it into real money because your bank
won't accept it. Or maybe just because you can? Perhaps you simply enjoy trying new things.
Is it just a matter of time until we're all using cryptocurrencies? What's your prediction for the future of crypto?
It's an uncertain future. To this day, I'm not fully convinced of the advantages blockchain offers over other database technologies. So far, these transactions have proven more expensive and slower than regular payments. Making any improvements is hugely slowed down by the decentralisation. That's because none of the technologies are scalable enough yet. But maybe I just haven't invested enough time in fully understanding how the blockchain ecosystem works.
How did the decision to introduce crypto to our company come about?
We've been wanting to do this for ages, but the effort it would have required has just always been too big. Now we've found a simple solution with Datatrans and Coinify. Thanks to our very own engineering team Spectre, the implementation has been a relatively effortless and straightforward matter. However, the initiative has not yet made it onto our roadmap.
So why haven't other online shops or large retailers introduced crypto? Aren't we headed for disaster?
On an international level, there are various online shops that accept crypto. What's more, we're not actually receiving cryptocurrencies. Coinify will transfer classic Fiat money to us. So it's highly unlikely to end in disaster.
A friend of a friend made some money in, let's call it, a «special» way. Now he'd like to «convert» it. Would you recommend crypto for that kind of thing?
I'm definitely not the right person to give advice in such matters. After all, there's plenty of proof that making money in a «special way» is not worth it in the long run. However, I'm inclined to say that classic things, such as diamonds or gold, are better suited to get rid of illicit money. Or art. Or real estate. Crypto currencies are speculative and have no history. And above all: how would the criminal in question get the money – I'm assuming it's cash – into the blockchain? The reverse problem is much more common. How do you get crypto out of the blockchain and into your bank account?
A month ago, the following incident caused a stir. How good is your password protection?
I use a password manager. And I don't have any crypto assets. So I'm not running Gerald Cotton's risk. His story definitely proves that a bank offers added value compared to Bitcoins. As a bank customer, I'm protected by the state. And the Swiss state seems to be pretty trustworthy. But his particular case is interesting. Personally, I think the amounts being passed around throughout the whole Bitcoin market are too high. In my opinion, large parts are no longer accessible as the passwords have been lost. Maybe once the first affordable quantum computers can be purchased, those lost Bitcoins can be retrieved .
Behind the scenesComputing

Team Spectre: those who walk amongst the shadows
---

Be it at our warehouse in Wohlen, in our shops or among the accountants: In this jungle that is Digitec Galaxus, I swing from vine to vine, combing through the undergrowth on the lookout for juicy stories.
---
These articles might also interest you
Skeleton Loader

Skeleton Loader

Skeleton Loader

Skeleton Loader

Skeleton Loader

Skeleton Loader