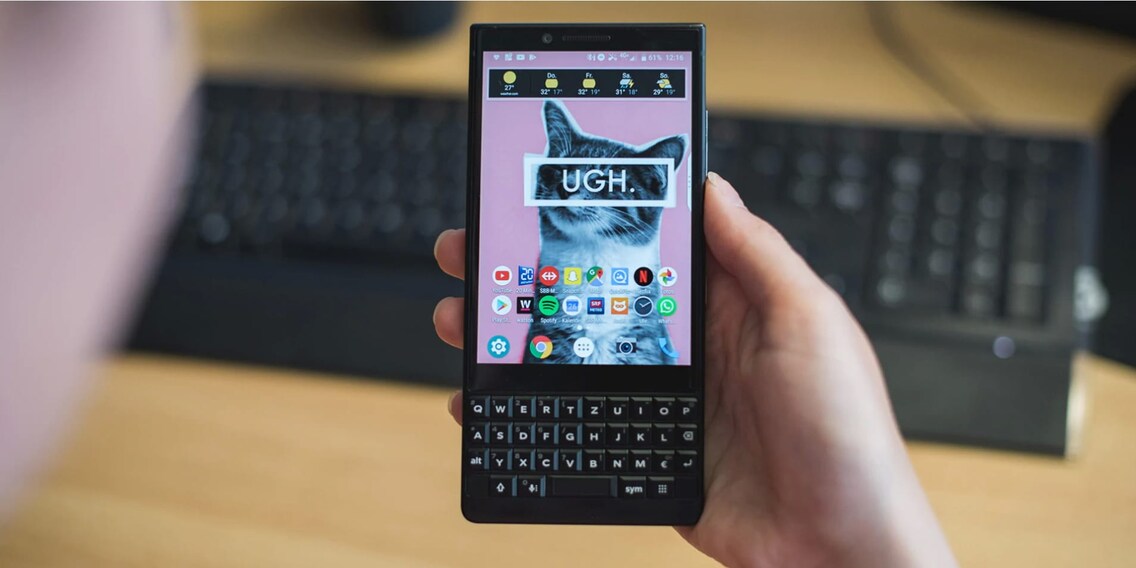 This article was translated automatically.
BlackBerry is dead: No 5G phone from OnwardMobility
An insider reports that the OnwardMobility BlackBerry is dead. The information comes as little surprise, but ends an era of smartphones.
OnwardMobilty will not launch a Blackberry smartphone with 5G. This is reported by Crackberry founder Kevin Michaluk on the reopened CrackBerry platform. The website is considered the central meeting place of Blackberry fans worldwide, Kevin Michaluk as its founder. According to his forum post, he had received the information from insiders. Including information about the phone that should never have been.
News + TrendsSmartphone

Blackberry sells its patents
Kevin puzzles over whether OnwardMobility will update the company's own blog, which just a few days ago claimed that the 5G BlackBerry project was not dead. But the CrackBerry founder assumes that BlackBerry CEO John Chen probably just wants the project to disappear without a sound. "He's obviously tired of Phoens," Kevin writes. It would be better for all of us, Kevin adds, if we forgot about "the train wreck."
In a detailed CrackBerry article, Kevin provides further insight. The end of the OnwardMobility project came quickly, he says. Last week, he says, the company was still at work, then "yesterday," February 9, 2022, the project was unceremoniously canceled. Kevin knows this because he spoke with the company last week.
---



Journalist. Author. Hacker. A storyteller searching for boundaries, secrets and taboos – putting the world to paper. Not because I can but because I can't not.
---
---
These articles might also interest you
Skeleton Loader

Skeleton Loader

Skeleton Loader

Skeleton Loader

Skeleton Loader

Skeleton Loader