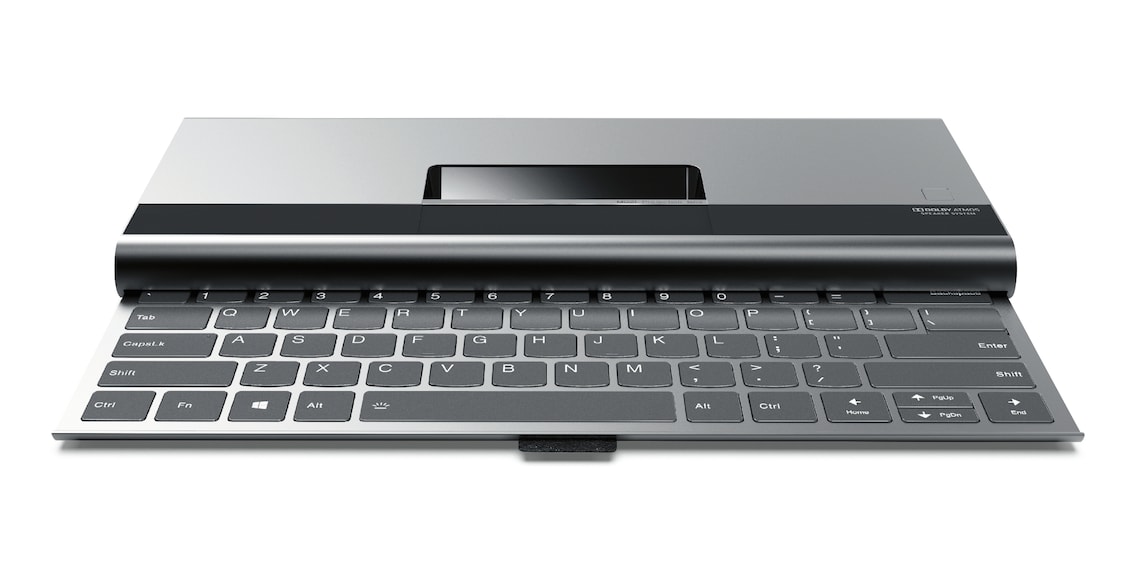 This article was translated automatically.
Beamer notebook: Lenovo shows concept device without display
The Lenovo "MOZI" is a notebook with a projector instead of a display. The design study has a pull-out keyboard.
Lenovo has presented a concept that won the manufacturer a Red Dot Award. It shows a device that is a hybrid of notebook and beamer and completely does without a display. The exterior of the device, called "MOZI", is somewhat reminiscent of a futuristic-looking typewriter with a too-small paper feed.
Since the MOZI only exists as an idea, technical specifications are largely missing. Nevertheless, Lenovo makes it clear that the integrated short-distance beamer will show the image with a lower proportion of blue light. That seems to be more important in marketing than luminosity or resolution. This is despite the fact that artificial blue light is not harmful according to current research. As a treat, a screen is supposed to be included with the device, so that work can also be done in rooms without a suitable projection surface. In addition, the Beamer laptop has a keyboard including a garage, in which it can be stored after use and adheres magnetically.
I doubt whether the device will eventually come on the market as shown or similar. I could well imagine something like this in the far future, but with hologram projection. If Lenovo does get serious about the MOZI, we will of course test it.
---



I find my muse in everything. When I don't, I draw inspiration from daydreaming. After all, if you dream, you don't sleep through life.
---
---
---
These articles might also interest you
Skeleton Loader

Skeleton Loader

Skeleton Loader

Skeleton Loader

Skeleton Loader

Skeleton Loader