This test report was translated automatically.
Test Report
5G SMARTPHONES ON THE TEST BENCH
5G is a topic everywhere, every network operator and smartphone provider puts the radio standard at the centre of their campaigns. The new technical possibilities are euphorically praised. With so much enthusiasm, a sober look can't hurt. Our in-house test lab can measure the 5G wireless properties of smartphones according to industry standards.

14 Products in test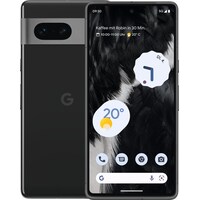 Smartphones
Google Pixel 7
128 GB, Obsidian, 6.30", SIM + eSIM, 50 Mpx, 5G
Samsung Galaxy Z Flip4 128GB Graphite
Unfortunately this product is currently not available in our assortment.
Smartphones
Google Pixel 7 Pro
128 GB, White, 6.70", SIM + eSIM, 50 Mpx, 5G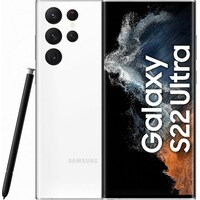 Smartphones
Samsung Galaxy S22 Ultra EU
128 GB, Phantom White, 6.80", Dual SIM, 108 Mpx, 5G
Smartphones
Xiaomi 12T Pro
256 GB, Black, 6.67", Dual SIM, 200 Mpx, 5G
Smartphones
Motorola Razr 22
256 GB, Satin Black, 6.70", SIM + eSIM, 50 Mpx, 5G
Smartphones
Samsung Galaxy S22+ EU
128 GB, Phantom White, 6.60", Dual SIM, 50 Mpx, 5G
Smartphones
Apple iPhone 13 Pro Max
1000 GB, Graphites, 6.70", SIM + eSIM, 12 Mpx, 5G
Smartphones
Honor Magic 4 Pro
256 GB, Black, 6.81", Dual SIM, 50 Mpx, 5G
Smartphones
Apple iPhone 14 Pro Max
1000 GB, Deep Purple, 6.70", SIM + eSIM, 48 Mpx, 5G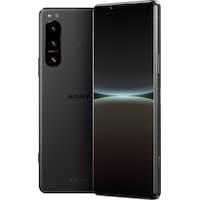 Smartphones
Sony Xperia 5 IV
128 GB, Black, 6.10", SIM + eSIM, 12 Mpx, 5G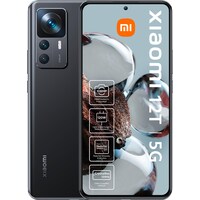 Smartphones
Xiaomi 12T
256 GB, Black, 6.67", Dual SIM, 108 Mpx, 5G
Smartphones
OnePlus 10T
128 GB, Moonstone Black, 6.70", Dual SIM, 50 Mpx, 5G
Smartphones
Samsung Galaxy S22 EU
128 GB, Phantom Black, 6.10", Dual SIM, 50 Mpx, 5G