This test report was translated automatically.
Test Report
COMPARISON TEST - 7 Upper Arm Blood Pressure Monitors
The level of blood pressure is not only dependent on a person's daily rhythm: It shoots up considerably in many situations, especially due to physical and mental/emotional stress. This is a perfectly normal and sensible mechanism. However, it becomes risky when the values do not return to normal. Currently, about 30% of all Germans suffer from high blood pressure. Such high blood pressure is usually easy to treat: depending on the origin of the high blood pressure, it may be enough to change one's diet or to exercise regularly in order to lower the values again. However, if people do not know about their high blood pressure, which is likely to be the case for more than 20% of those who suffer from it, they do not feel compelled to take appropriate health measures. This is mainly due to the fact that arterial hypertension can develop for many years without years without any noticeable symptoms. Nevertheless, it continues to cause damage to various parts of the body: This can lead to severe cardiovascular diseases and with them eventually to death. The health of the brain also depends on the level of blood pressure: Those who suffer from arterial hypertension are much more likely to develop vascular dementia.3 Of course, by regularly measuring your blood pressure you cannot avoid getting arterial hypertension: but you can tell if and how your blood pressure is changing. We now had 7 different upper arm blood pressure monitors in the test: read which of the models not only measures precisely, but is also really easy to use.

7 Products in test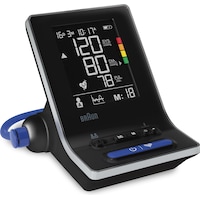 Aponorm Professional Control
Unfortunately this product is currently not available in our assortment.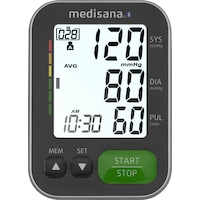 6
Preis-/Leistungssieger
89/100
Newgen Medicals NX1401 Medizinisches Oberarm-Blutdruckmessgerät
Unfortunately this product is currently not available in our assortment.