This test report was translated automatically.
Test Report
Stay healthy ¦ BLOOD PRESSURE MEASUREMENT - Upper Arm Meters
Everyone can monitor their own blood pressure. Good advice tells which measuring devices provide reliable values and how to use them correctly.

6 Products in test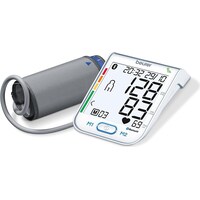 Omron M700 Intelli IT
Unfortunately this product is currently not available in our assortment.