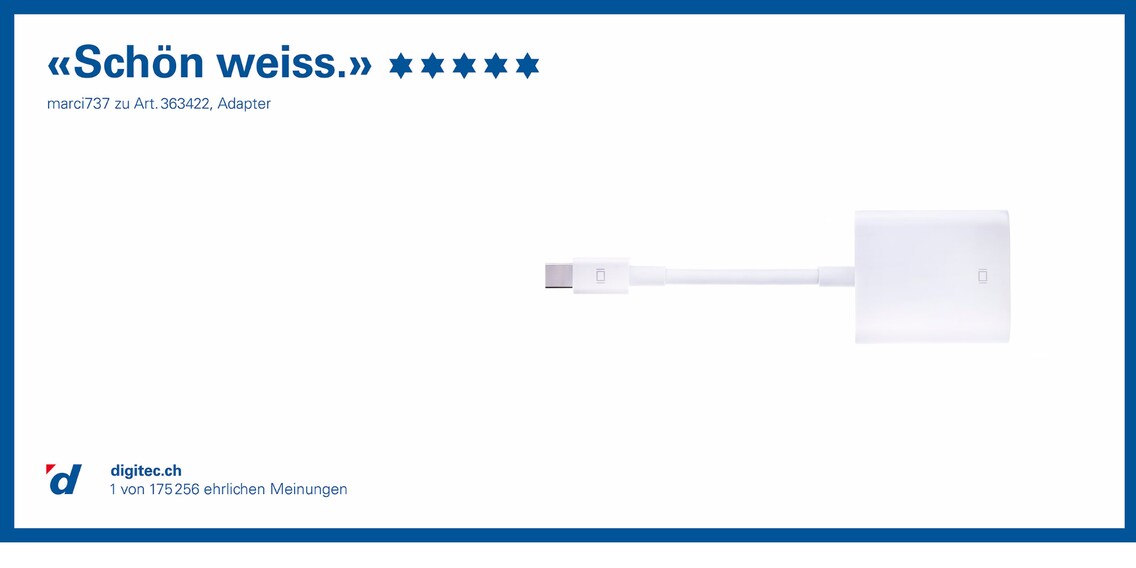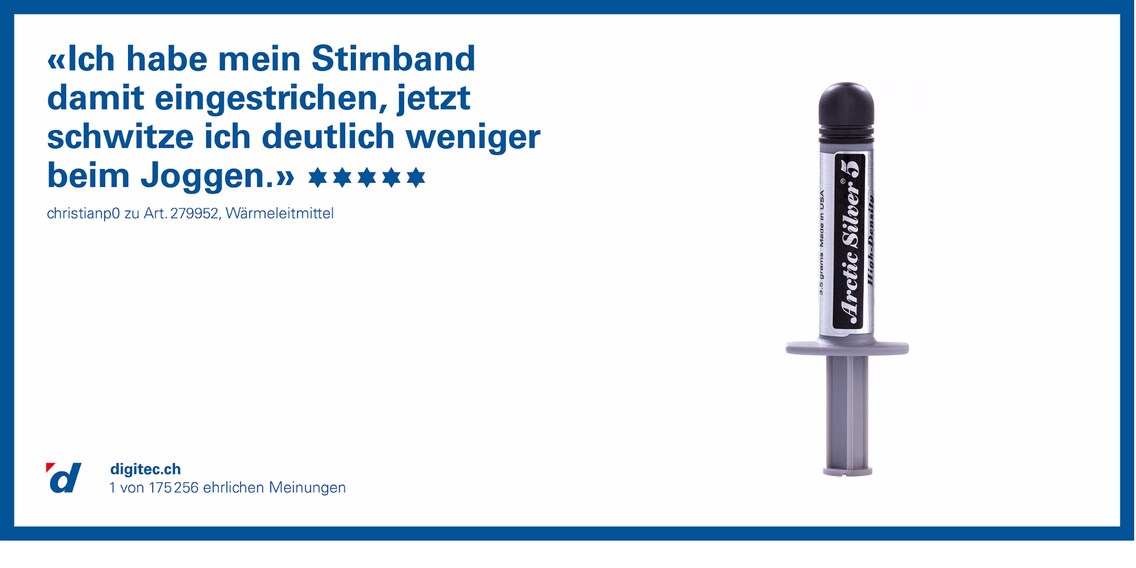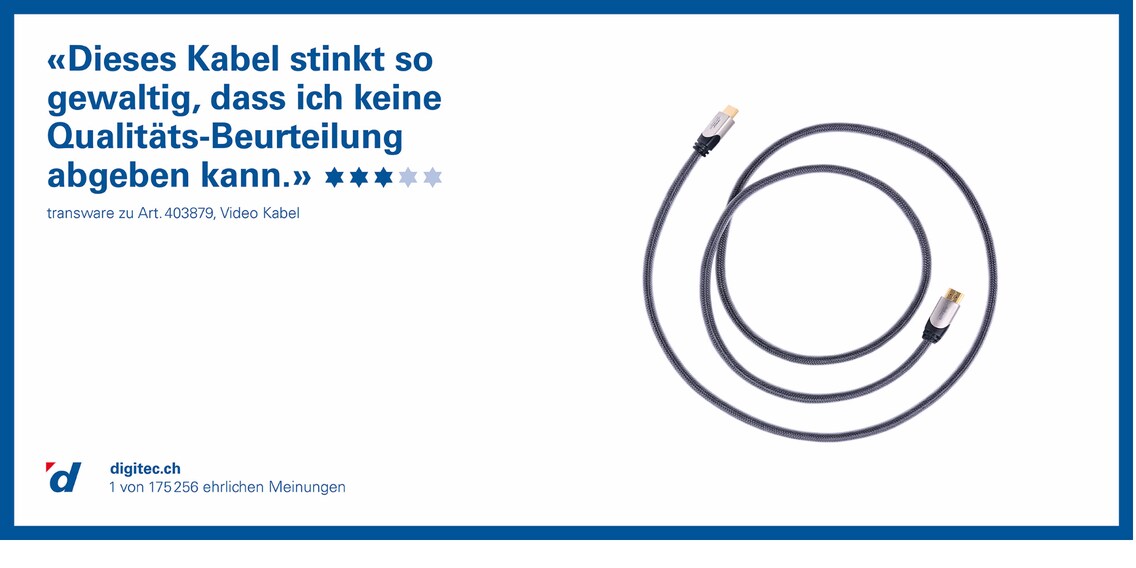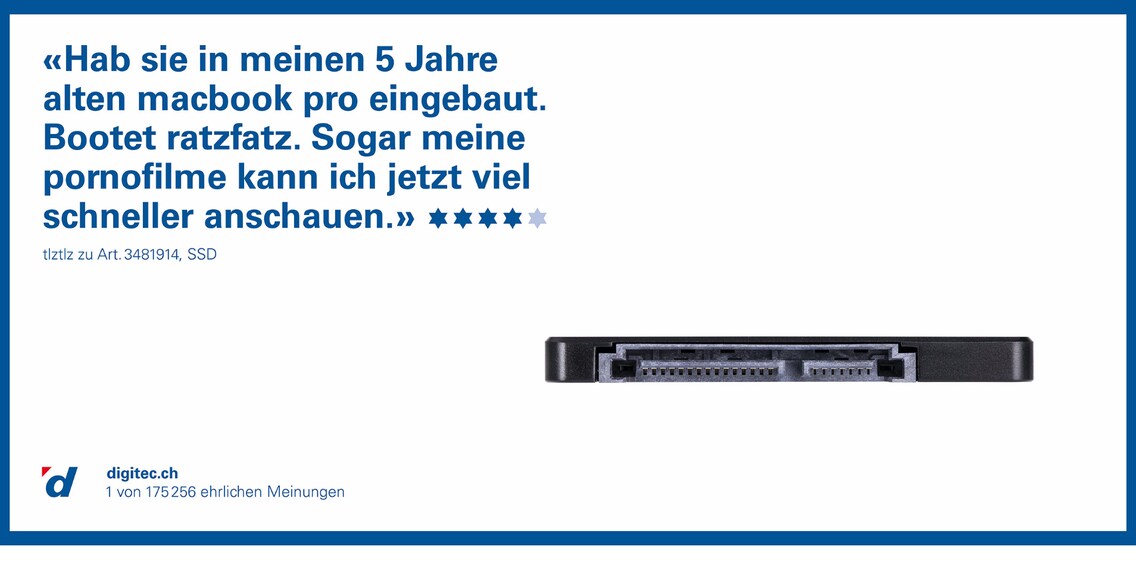 You are the stars of the new digitec campaign!

The latest digitec ad campaign is a celebration of our Community. Hundreds of thousands of users have been busy writing comments, product reviews or helping others with their entries. We think that's amazing! To celebrate this, we're showing a selection of your product reviews on billboards.
Nobody's perfect. digitec isn't, you're not and sometimes our products aren't. Whenever this is the case, purchasers are likely to express their dissatisfaction in the product review. The product gets a bad rating and other users are warned. Sometimes it's just somebody's individual opinion; but if several customers rate a product badly, sales will collapse. And that's how it should be!
By contrast, customers are often extremely happy with their purchase and recommend the device to other users. It goes without saying that we prefer positive ratings to disappointed customers. However, our main objective is that our customers find the product that is right for them. That's where the 172.256 honest customer opinions definitely come in handy. And the number is increasing daily.
Take user ethratsupport, for example: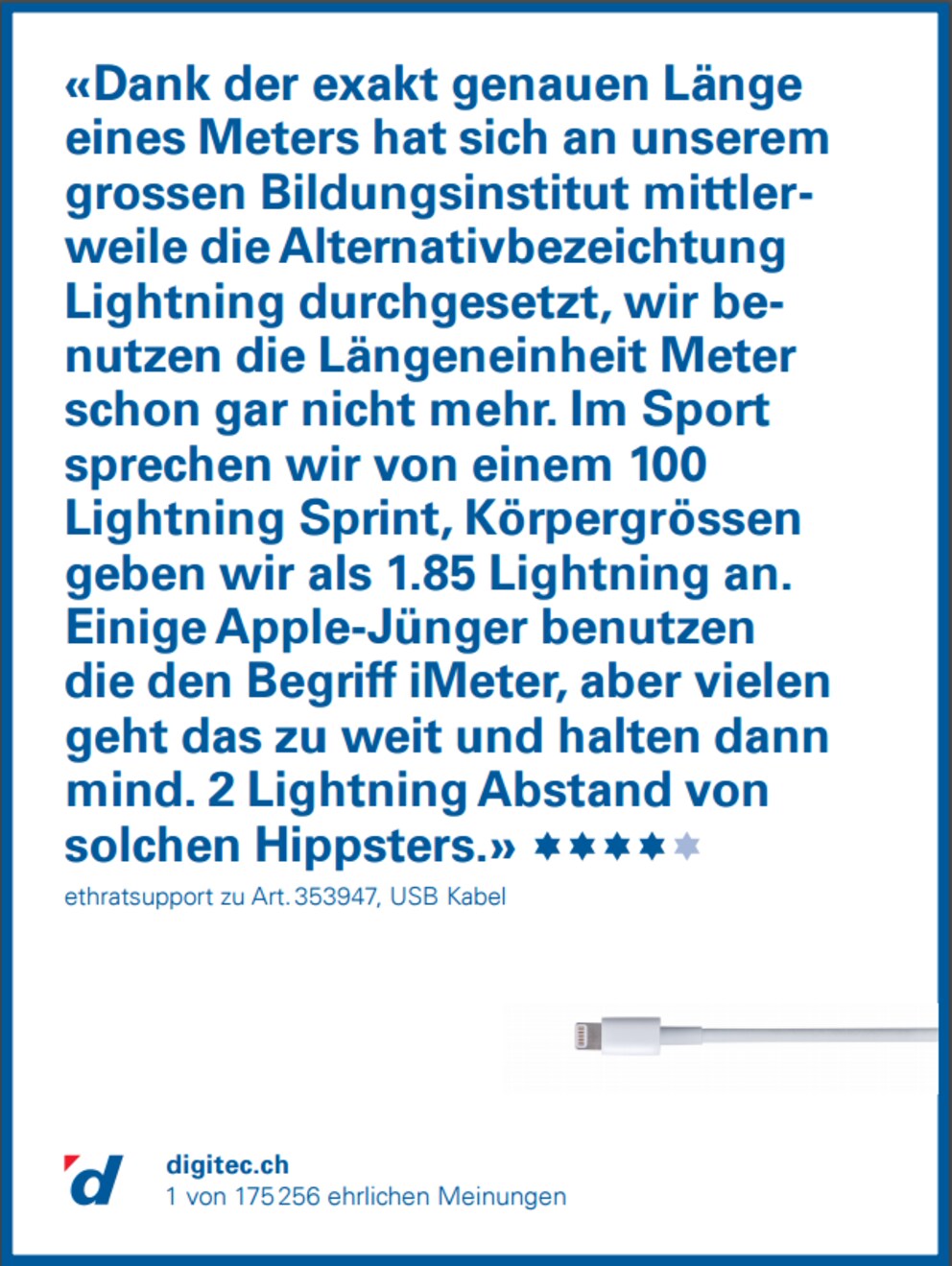 We hope that the billboards will make you smile. And who knows – they might even inspire you to write a review some day :)
Click here to see all billboards. Enjoy!
---



I'm the master tamer at the flea circus that is the editorial team, a nine-to-five writer and 24/7 dad. Technology, computers and hi-fi make me tick. On top of that, I'm a rain-or-shine cyclist and generally in a good mood.
---
These articles might also interest you
Skeleton Loader

Skeleton Loader

Skeleton Loader

Skeleton Loader

Skeleton Loader

Skeleton Loader