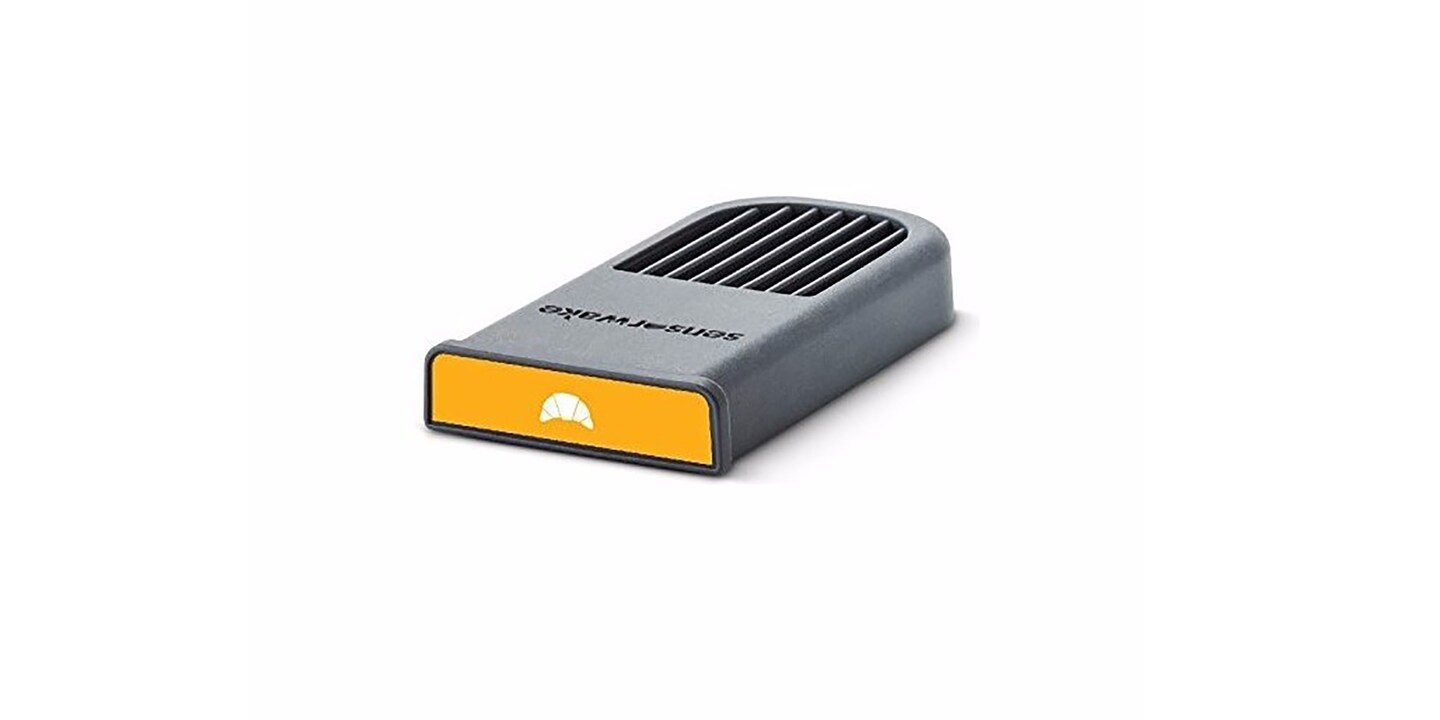 What the hell is that? Part 5
Our range is growing constantly and some of the products will have you guessing what it is that you're looking at. Today's weirdo: The Sensorwake croissant-scented capsule.
Is it an old Nintendo Game Boy game? Or a USB stick?
Nope – it's a scented capsule for your alarm clock. Instead of putting up with that annoying alarm clock ringtone first thing, you'll be gently awoken from your slumber by the smell of freshly baked croissants. According to the manufacturer, two minutes is all it takes until that pleasant perfume wakes you up. Sounds yummy!
Don't like croissants or trying to stick to your diet? Worry not. There are coffee and ocean scented capsules available.
From climbing ropes to red wine to hammer drills – we've got just about everything. In line with this, we've been browsing our range for unusual products that prompt a: What the hell is that? Find something in our range that's downright weird? Let us know: redaktion@digitec.ch
Discover more weird stuff here:
---

I love black humour, my small collection of jackets, Red Bull, furniture, lie-ins, British accents, dogs, laughing until I cry, Polaroid cameras, full ice-hockey stadiums and that moment when the red lamp lights up behind the right goal. Singing songs loudly and out of tune (and busting some matching moves) is also something I enjoy – as is strumming around on my guitar.
---
These articles might also interest you
Skeleton Loader

Skeleton Loader

Skeleton Loader

Skeleton Loader

Skeleton Loader

Skeleton Loader