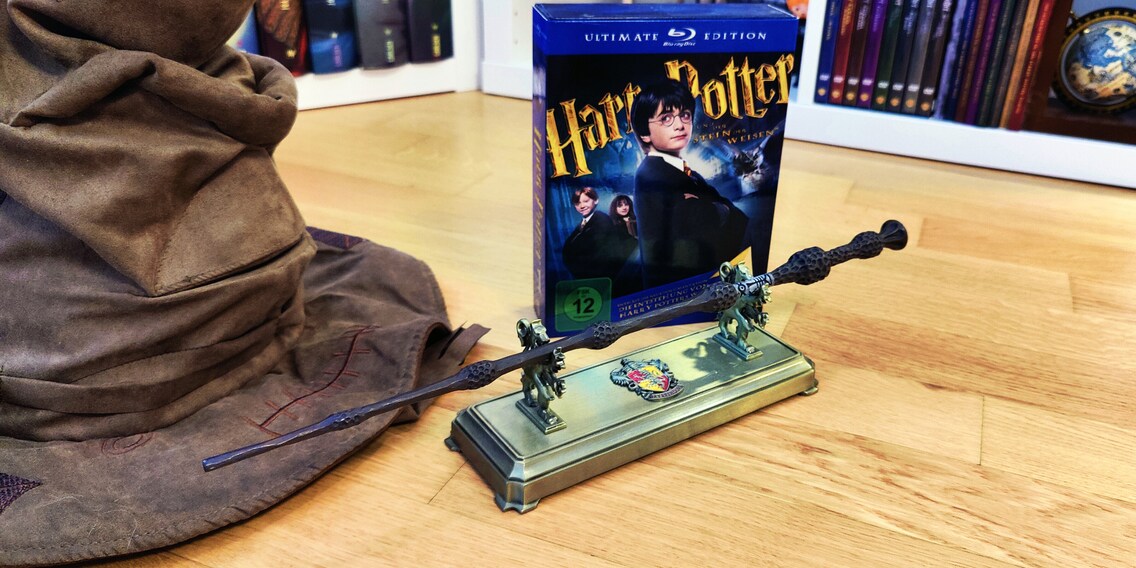 What spells would Harry Potter cast today?

Exactly 20 years ago, the first Harry Potter movie flickered across the cinema screen. What magic spells would the Hogwarts student have learnt back then, had it been the year 2021?
16 November 2001 marks the start of one of the most successful film series in history: Harry Potter. The first movie in the series, «Harry Potter and the Philosopher's Stone», officially opened in Great Britain and the United States on that date. Six days later, it was also released in Germany, Switzerland and Austria. The first of eight films was played on more than 10,000 cinema screens and was translated into 43 languages.
But 20 years ago, the world wasn't quite what it is today. What spells would Harry Potter have cast had his first day at Hogwarts taken place in 2021?
Advertiso Minimale
Also known as the Adblocker on steroids. Advertiso Minimale makes not only online advertising disappear, but also billboards. No matter the location – train station, mountain, airport or public transportation – behold as all ads vanish before your very eyes!
Corona Finito
Over and done with it. Stat!
Accio PS5
Out of stock and delivery date unkown? No problem! Simply 'Accio PS5' and game away. The real question is which game Harry would go for... Battlefield 2042? Far Cry 6? Or perhaps Cyberpunk 2077? Making it run on PlayStation should be no problem for the Chosen One!
Twinto Momentum
Who needs a smartphone when you have a magic wand! Harry prefers to pay for his White Mocha Frappuccino (butterbeer is, like, so out) with a light flick of his wand and the dictum Twinto Momentum. This, of course, rests on the assumption that Gringotts offers Twint.
Dissolvere Traffico
«Standstill traffic between the Brüttiseller intersection and the Zurich East junction,» announces the radio. Not a problem for Mr. Potter! 'Dissolvere Traffico', and even the quintessential Gotthard tunnel traffic jam is cleared.
Aguamenti Vinum Caliente
In keeping with the season, Harry and his friends love to conjure up a mulled wine with the help of Aguamenti Vinum Caliente. Of course, it's not your standard mulled wine; this one keeps the perfect temperature. Not so hot that you burn your tongue, and not too cold, so it doesn't taste like wet dog.
Reparo iPhonus Screenus
Yes, even wizards like Harry Potter are no stranger to this calamity. A split second of inattentiveness and bam – the brand-new iPhone crashes and lands screen first on the Philosopher's Stone. Eh, could be worse. Speak the words «Reparo iPhonus Screenus» to have it looking brand spanking new in no time.
---
Can you conjure up any other incantations Harry Potter might have used in 2021? Perhaps Bitcoinus Explodus or CO₂ Deletus! Cast your spells in the comments below.
---



Riding my motorbike makes me feel free, fishing brings out my inner hunter, using my camera gets me creative. I make my money messing around with toys all day.
---
---
---
These articles might also interest you
Skeleton Loader

Skeleton Loader

Skeleton Loader

Skeleton Loader

Skeleton Loader

Skeleton Loader