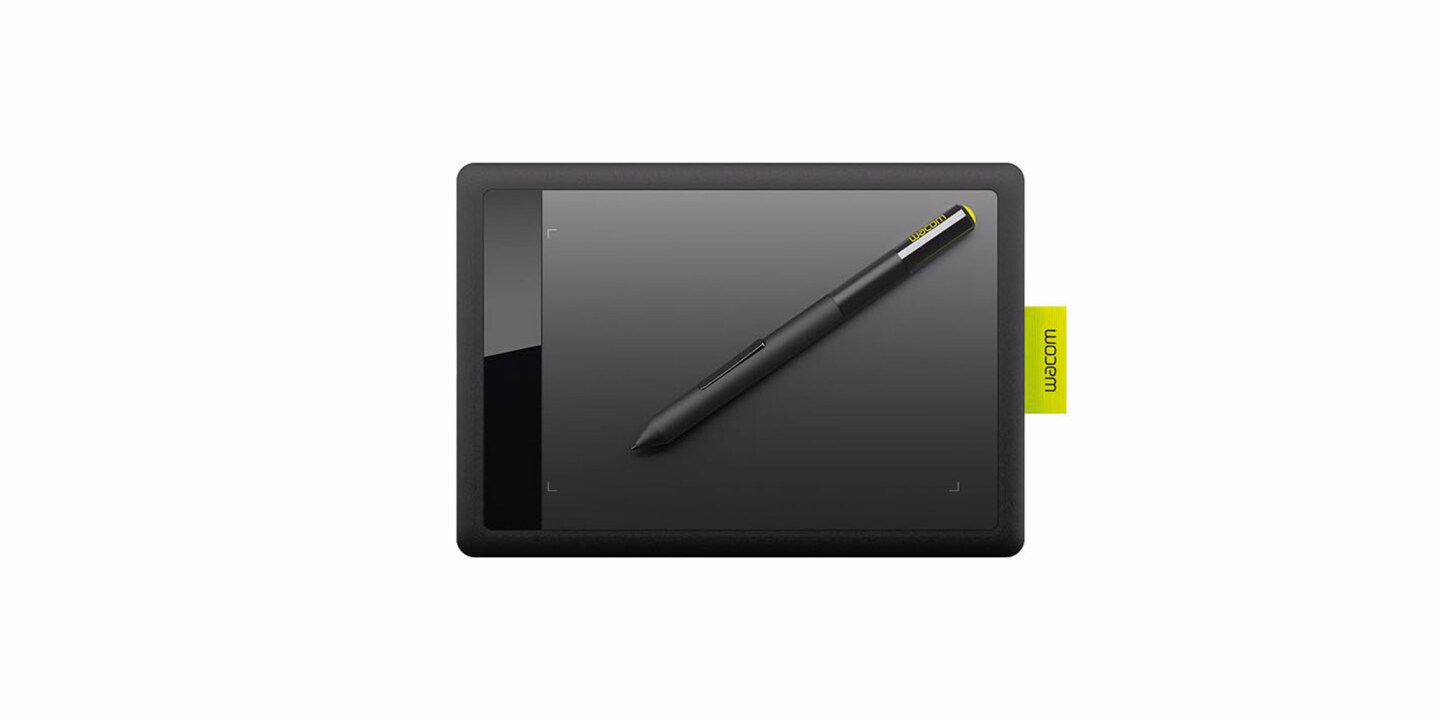 Taking your first steps as a designer: Wacom One Small
Wacom One – Take your art to the next level
You've just realised that you actually have some talent, or maybe you've finally decided to get serious about that hobby of yours. Either way, you've decided that digital painting is your thing and that the trackpad/mouse is just not cutting it any more. Then it's time for a Wacom One.
First of all, I would like to congratulate you and welcome you to the world of digital art! At the beginning, it can be hard to know how serious you are going to be about this, so a big investment is out of the question. But you shouldn't compromise precision and quality for a few bucks. That's where the One line by Wacom comes into it: A perfect starting point for any artistic endeavour.
Simple, sometimes too simple
Small, light and elegant, the Wacom One is perfect for any situation. I sometimes like to work on my couch while watching movies but you could also easily use it on a train or at the airport. If designing is your hobby, why get all serious so early on and sacrifice your routine for a new tool? Well, you shouldn't! Having such a small tablet will help you keep things simple. Just plug it in and place it on top of the track pad and you're good to go.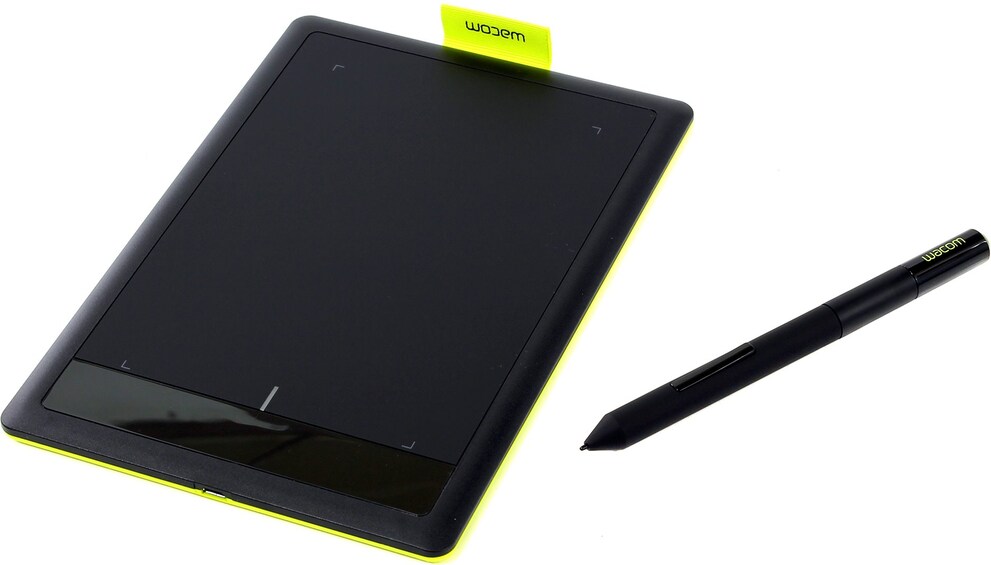 Small, compact, simple. The Wacom One is a perfect entry-level device
Working with the Wacom One is such a treat. The pen is extremely light and easy to grip. The tablet has a texture that gives you the feel of pencil on paper but with the unlimited tools your programme of choice delivers. With 1024 levels of pressure, there is no need for calibration in order to draw a line that goes from thin to thick and back again in one stroke. Just let the pen do its magic.
As a serial Wacom user, I must admit I felt a bit lost when I wanted to try out the ExpressKeys as they now seem to be a shiny surface with no clear purpose other than looking pretty. I experienced a similar thing when I turned my pen around to use the eraser and nothing happened. There was no eraser on the other side of the pen but instead, a green dot with no clear purpose other than looking pretty. At least there are two customizable buttons on the pen. But if you have never played with one of these pen tablets before, sticking to the keyboard shortcuts won't be an issue. After all, the One is small enough to be fit between the keyboard and your beer belly (if you are a couch potato like me, of course).
The hidden feature
There's a feature that is deactivated by default: Handwriting recognition. I wouldn't bother using it at all if you already know how to type at a decent speed. Anyway, the feature is there and it doesn't hurt to know you can always start writing and have your text converted to your font of choice.

Even small, low-priced tablets are great for creating great things.
Wacom's entry-level tablet comes in two sizes – small and medium. If you decide to go for the small One (see what I did there?), fear not, space won't be an issue. You can configure the active 152 x 95 mm to work on a particular area of your screen to make the most of it. But if you are going to do a lot of painting, I'd recommend going for the medium-sized One with 216 x 135 mm. However, all those movements in such a small space will take their toll on the wrist after a while. For more simple, generous strokes, the small One will do.
Hopefully I've convinced you to take your art to the next level. In any case, don't stop creating!
---

I might be a graphic designer, a Pokémon trainer and tech-savvy but I'm no creative writer. I'm on a non-stop quest against bad design. Since 2014, I call Switzerland my home.
---
---
These articles might also interest you
Skeleton Loader

Skeleton Loader

Skeleton Loader

Skeleton Loader

Skeleton Loader

Skeleton Loader