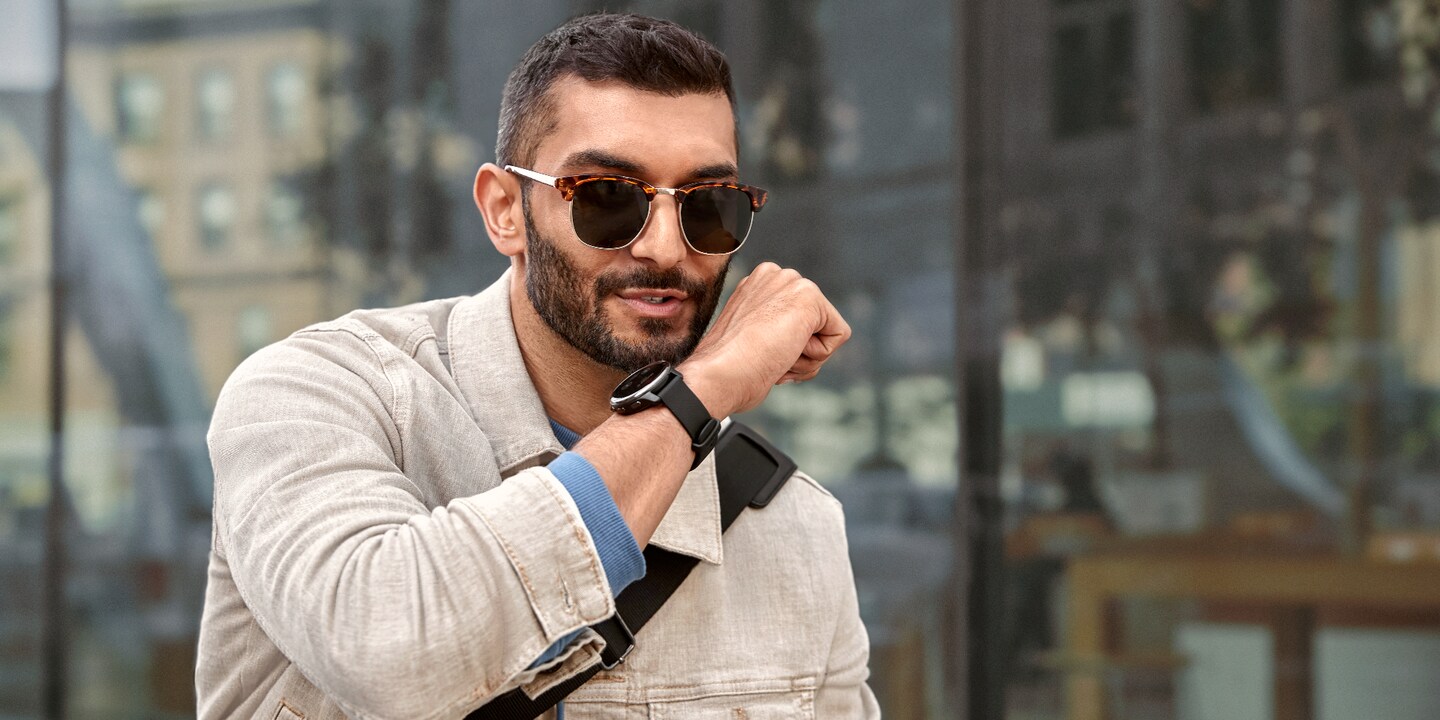 This article was translated automatically.
Venu 2 Plus: Garmin launches next generation of its smartwatch
Garmin only introduced the Venu 2 in April 2021, but now the Venu 2 Plus is already available. You can now make phone calls with it and it is compatible with voice assistants.
The improvements of the Garmin smartwatch are not enough for a "Venu 3", which is why it "only" became a "2 Plus" version that was presented a week ago. It costs about half as much. What does it offer in terms of performance?
The improvements at a glance:
Phone calls are possible via the speakers and microphone built into the watch when the smartphone is paired (Bluetooth).
Voice assistants (Siri, Google Assistant or Bixby) can be controlled. They are operated via a new third button.
Messages can be dictated and sent with the "Voice to Text" function.
Case made of stainless steel instead of polymer plastic.
As a new intermediate size, the Venu 2 Plus is available with a 43 mm case. This puts it between the Venu 2S (40 mm) and the Venu 2 (45 mm). The previous sizes are also available in the 2 Plus version.
In terms of sensors, health monitoring capabilities and sports activity recording, the 2-Plus models are no different from their predecessors, which will continue to be available on the market. You can find a full comparison of the models here. And that would be Garmin's promotional video for the new Venu 2 Plus, including music that encourages exercise:
When it comes to the case color and wristband color and material, there are different variants. A sporty look in classic black is just as possible as a more restrained look with a gray silicone strap and case.
---

Journalist since 1997. Stopovers in Franconia (or the Franken region), Lake Constance, Obwalden, Nidwalden and Zurich. Father since 2014. Expert in editorial organisation and motivation. Focus on sustainability, home office tools, beautiful things for the home, creative toys and sports equipment.
---
---
These articles might also interest you
Skeleton Loader

Skeleton Loader

Skeleton Loader

Skeleton Loader

Skeleton Loader

Skeleton Loader