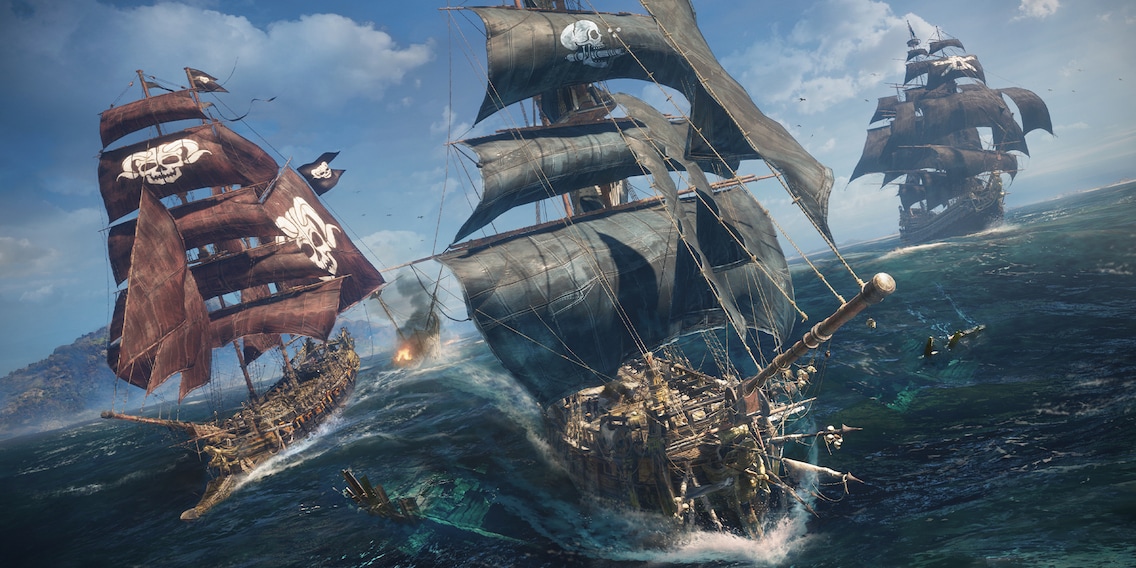 Ubisoft postpones "Skull & Bones" for the sixth (!) time and cancels three unannounced games
Translation:
machine translated
Ubisoft is facing big problems. In a communication to investors, the French company has announced falling sales forecasts and drastic cost-cutting measures. In addition, the pirate game "Skull & Bones" will be postponed indefinitely.
"We are clearly very disappointed with our current performance" - with these gloomy words Yves Guillemont, CEO of Ubisoft, begins yesterday's investor call. Indeed, the company does not have much good news to announce.
The estimated revenues for the current business quarter have to be corrected downwards by more than 100 million euros. Ubisoft sees the reasons for this drastic correction mainly in the current economic situation and the poor sales figures of the current Ubisoft Games. <p2
Poor sales figures and lack of top titles
The French traditional company is particularly disappointed with "Mario + Rabbids: Sparks of Hope". The Switch-exclusive strategy game featuring characters from the Mario and Rabbids universes has massively underperformed compared to its predecessor, Mario + Rabbids: Kingdom Battle. The game was released in October last year and was showered with praise by critics. I too tested the game and was won over by the fun strategy gameplay and unique humour.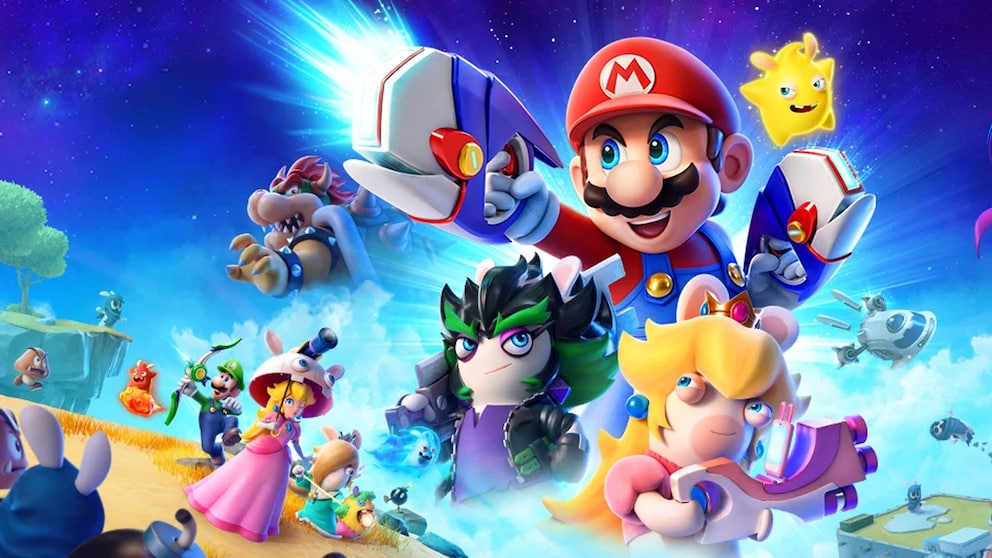 But games from the casual and mobile divisions have also performed far worse than Ubisoft would like. The annual dance game "Just Dance" is actually a guarantor of sales figures, but this year it was not completely convincing either.
Additionally, the company's casual and mobile games performed much worse than Ubisoft would have liked.
In addition, the big Ubisoft games, such as "Far Cry" and "Assasin's Creed" have taken a major break. The last "Far Cry" was released more than a year ago and "Assasin's Creed: Valhalla" was released more than two years ago.
Drastic cost-cutting measures
As a result of the poor quarterly performance, Ubisoft has announced drastic cost-cutting measures. With the help of "natural attrition" in human resources, major restructuring and the sale of "non-core assets", a total of €200 million is to be saved.
Savings are also being made in the development of games. Ubisoft is cancelling three previously unannounced games that were in development by different teams. This is intended to save an additional 500 million euros. Last summer, Ubisoft already cancelled four high-profile games - including "Ghost Recon Frontline" and a "Splinter Cell" VR game.
"Skull & Bones" is still a long time coming
Ubisoft is optimistic despite the current gloomy situation. From now on, the company wants to concentrate more on its biggest brands and exploit them as efficiently as possible.
Assasin's Creed Mirage" and "Avatar: Frontiers of Pandora" are the main hopes for the current year. Another unannounced AAA blockbuster is also scheduled for release this year. There should also be news soon about the already announced open-world "Star Wars" game - but it will not be released before 2024.
In addition, Ubisoft has announced the release of another unannounced AAA blockbuster.
In addition, Ubisoft has confirmed that several free-to-play games are in development for some of its biggest franchises.
I am surprised by the fact that Ubisoft also postponed the release date of the pirate game "Skull & Bones" during the investor call. The game by Ubisoft Singapore was actually supposed to be released on 9 March. Ubisoft has not given a concrete new release date - the game is to be released sometime between 2023 and 2024.
"Skull & Bones" has been in development since 2013. It was first presented to the public at E3 2017. Since then, the game has been delayed a total of six times. I'm beginning to doubt whether the game will even see the light of day.
Titelfoto: Ubisoft
---
My love of video games was unleashed at the tender age of five by the original Gameboy. Over the years, it's grown in leaps and bounds.
---
---
These articles might also interest you