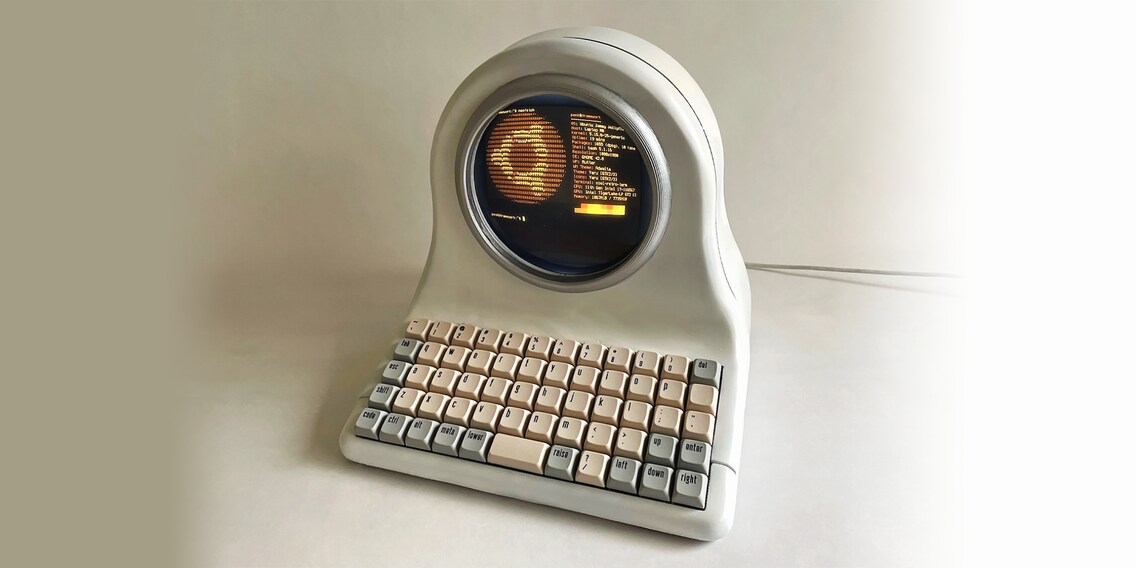 This article was translated automatically.
To copy: "Mainboard Terminal" with retro look
The "Mainboard Terminal" is the latest creation of digital nomad Penk Chen. His mini computer with a round display is a DIY project that relies on open hardware. Essentially, it uses a mainboard from Framework.
Taiwanese Penk Chen calls himself a digital nomad and loves ultra-mobile things. In February, he already caused a stir with a DIY mini-notebook with a mechanical keyboard. Now comes his next throw - the "Mainboard Terminal".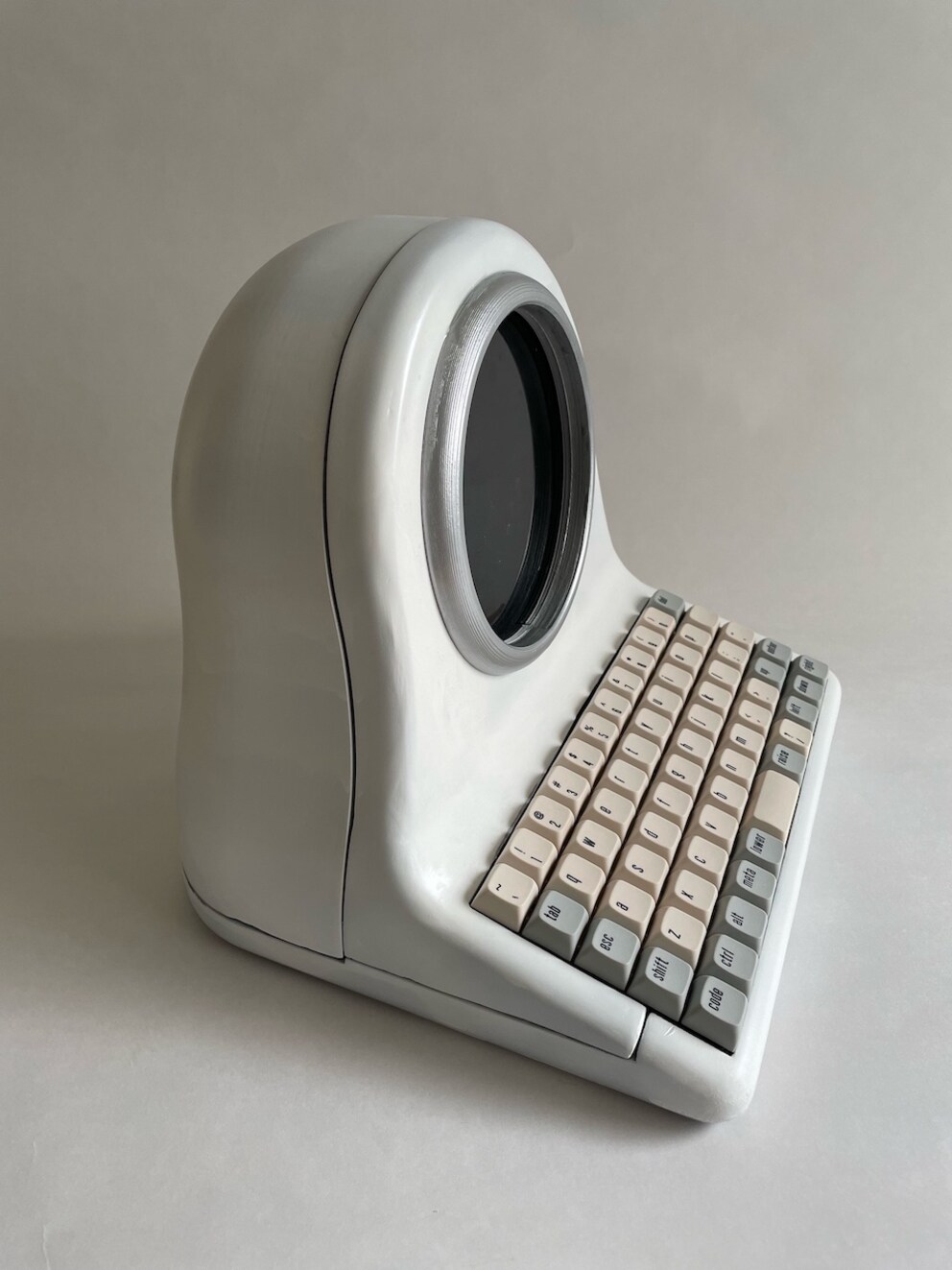 As for the design, Penk Chen says he always wanted a terminal with a round screen. And so he used a framework mainboard - which is optionally available with Intel Core i5 or i7 of the eleventh generation - a round display with a resolution of 1080 x 1080 pixels and a mechanical keyboard. Ubuntu 22.04 LTS serves as the operating system. Thus, everything works "out of the box".
The hobbyist designed the case for his new Cyberdeck himself, realized it with the 3D printer and painted it by hand. The various parts are held together with magnets.
For gaming, Penk has installed the game "Spacewar" from 1961. At that time, it was programmed on a computer with a round display. Only that the PDP-1 was huge and had an oscilloscope.
If you want to rebuild the mainboard terminal with a "normal" round display, you can find Penk's documentation including 3D print data here.
---



I find my muse in everything. When I don't, I draw inspiration from daydreaming. After all, if you dream, you don't sleep through life.
---
---
---
These articles might also interest you
Skeleton Loader

Skeleton Loader

Skeleton Loader

Skeleton Loader

Skeleton Loader

Skeleton Loader