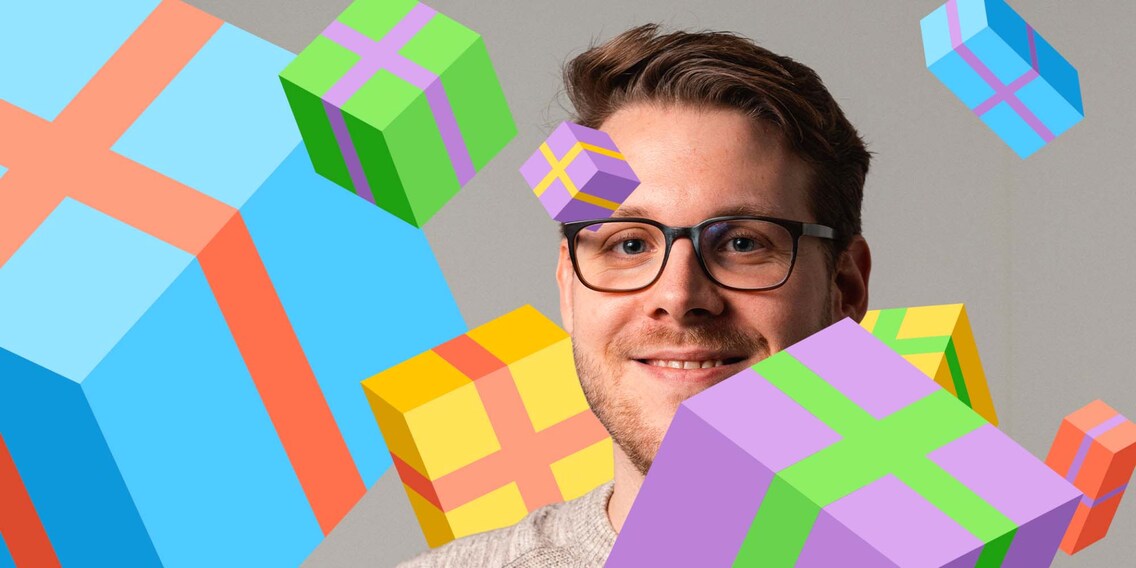 Tips from our editors: the perfect Christmas gift for Marvel maniacs

What should I give as a Christmas present? It's the same question every year. That's where we want to help you, and as experts on the editorial team, we're giving you some very personal tips.
I love comics. And inhale books. My main source is the official Marvel app. That's why my head is packed with way too much knowledge about things like Mjölnir, Kang and Nexus. This often leads to me missing meetings or deadlines for TV reviews I'm working on.
Despite being such a fan of all things Marvel, even I have to do some research for my articles to deliver all the trivia. I have go-to sources for that. The most important one? No, not the Internet, though of course it's very helpful, too. I rely on a different one. It's something that would make a perfect Christmas gift for any Marvel fan.
The Marvel Book.
Please note: if you're reading this article on digitec.ch, the link above won't work. Instead, click here: Excelsior!
The big book of Marvel
The Marvel Book is an encyclopaedia of the Marvel Comics Universe (MU). It was written by Stephen «Win» Wiacek, a writer, cartoonist, editor and designer with over 30 years of experience in the comic book industry.
The kicker? Wiacek has taken it upon himself to explain all the characters, locations and events in a single book. In addition, he summarises the entire decades-long storyline of the MU. So everything you read is up to date with the latest comics.
Wiacek does this wonderfully on over 250 pages. Especially because he doesn't simply stop at well-written texts, but adds fancy illustrations, too. When things get really complicated, Wiacek even whips out diagrams.
For example, when explaining the Multiverse. Or the (by now) eight cosmoses from the comic books. In the Marvel Cinematic Universe (MCU), we're currently still in the seventh cosmos. In «Guardians of the Galaxy», the Collector addressed the six cosmoses before the Big Bang, explaining these are actually the six singularities from which the six Infinity Stones stem.
Well, is your head already spinning?
Let me give you another example. Thanos, the Mad Titan. In the MCU, his exact origin has hardly been explained. All we know is Thanos comes from planet Titan. In the books, his origins are different.
Although Thanos also hails from Titan in the comics, we're not talking about fictional planet Titan but Saturn's moon Titan. What's more, Thanos' father was A'Lars, an Eternal originally from planet Earth, who settled on Saturn's moon with other Eternals.
And this is where Thanos was born. His purple skin a mutation caused by Deviant Syndrome. Repulsed by his appearance, his Eternal mother rejected him. An episode that sealed the fate of one of Marvel's most feared villains.
By the way, Eternals, Deviants and their creators – the Celestials – are at the centre of the current «Eternals» movie. Of course, they're all explained in The Marvel Book as well. Compared to the MCU, there are many differences, but also one very important similarity.
This becomes apparent in the first of two post-credit scenes.
Who knows, knows...
The true masterpiece: the index
By far, the most useful part of the book is its index. It lists the most important keywords, characters, objects and locations in alphabetical order along with the page numbers where you'll find the most relevant information.
Here's an example: last June, I watched the second episode of «Loki» on Disney+. It struck me that Agent Mobius, played by Owen Wilson, was flirting with Ravonna Renslayer, played by Gugu Mbatha-Raw. It made me think of the comic book version of Renslayer, who was hitting on Kang the Conqueror.
Kang!
A new theory started to emerge in my mind's eye. What if the villain of the series was not Mephisto, as I originally speculated, but Kang the Conqueror? I quickly looked up «K» for Kang in the index, reread the summary and delivered my theory in the episode analysis.
Although I wasn't spot on, I was close.
A really cool Christmas gift!
The Marvel Book is a great reference work. Also, or maybe especially, for individuals who aren't comic nerds. After all, every page is a small piece of art. There are info boxes with short, snappy summaries. Illustrations from the comic books. Diagrams that are actually useful. And an index for quick research. Wiacek's Marvel Book is simply terrific. Absolutely fantastic. It's a perfect Christmas present for Marvel fans.
Possibly also to gift yourself.
---
My colleagues in the editorial team have also shared their tips for Christmas gift giving. Find an overview here:
---



I'm an outdoorsy guy and enjoy sports that push me to the limit – now that's what I call comfort zone! But I'm also about curling up in an armchair with books about ugly intrigue and sinister kingkillers. Being an avid cinema-goer, I've been known to rave about film scores for hours on end. I've always wanted to say: «I am Groot.» 
---
---
These articles might also interest you
Skeleton Loader

Skeleton Loader

Skeleton Loader

Skeleton Loader

Skeleton Loader

Skeleton Loader