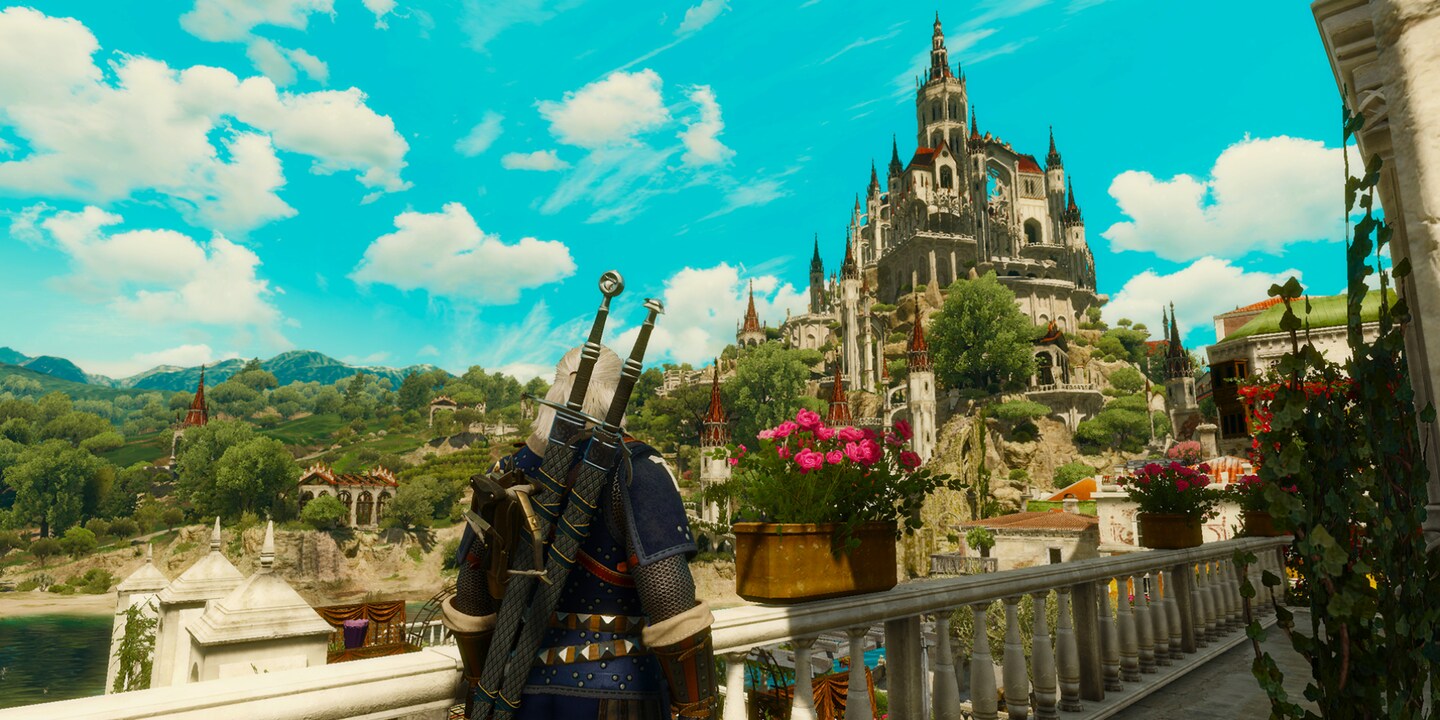 "The Witcher 3: Blood and Wine" review: The grand finale of an unforgettable adventure

"Blood and Wine" is the second expansion of the role playing game "The Witcher 3". It's jam-packed with content, fantastic quests and improvements. Find out why an excursion to picturesque Toussaint is every "Witcher" fan's duty.
No other role playing game grabbed me by the throat the way "The Witcher 3" did. As far as graphics go, the mystical yet realistic world and diverse quests wowed me to the very end. So it's no wonder I made an exception and went for the DLC for the second time. The first time was for the first expansion of "Hearts of Stone". I pounced on that one like a Ghul on human remains, even though expansions usually do nothing for me after I've finished the main game. For the Witcher, however, I am always happy to make an exception.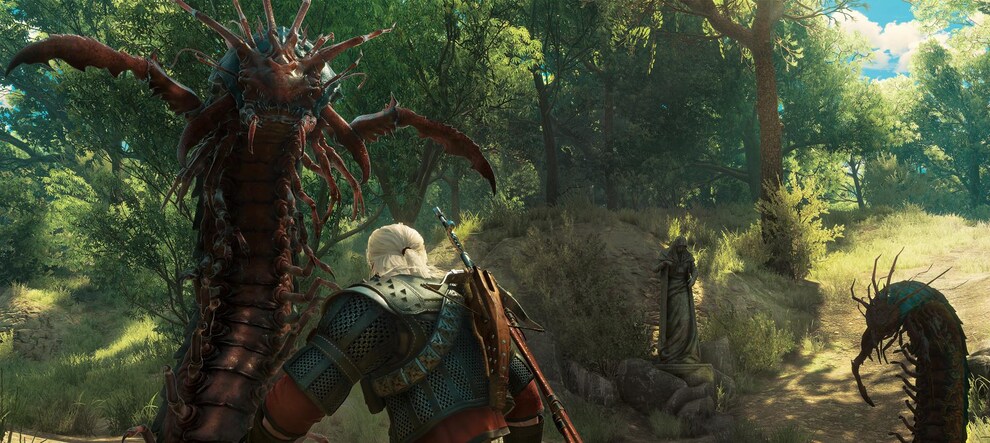 New monsters like these venom-spitting worms keep you on your toes.
"Blood and Wine" is the name of the second and last expansion for which Polish developers CD Projekt Red gave it their all. They've really pulled out all the stops for a mere 20 Francs (digital). The numbers speak for themselves:
A new area that's larger than all Skellige islands together
Around 30 hours of gaming
Around 100 quests
Improved graphics
New Gwent set
New mutations
More than 20 new monsters
New blacksmith master level for crafting witcher arming
100 new pieces of armour
More than 30 new weapons
Own home with vineyard
Improved interface
Armour can be dyed
CD Projekt Red put their blood sweat and tears into this game and it shows. The DLC begins with Duchess Anna Henrietta asking Geralt to visit the picturesque wine-growing region of Toussaint to find and eliminate a mysterious beast. The story attempts to outdo the main story's legendary Bloody Baron quest and even surpasses it in parts. If you want to continue your existing game, you should be at level 34 at the least.
Moving stories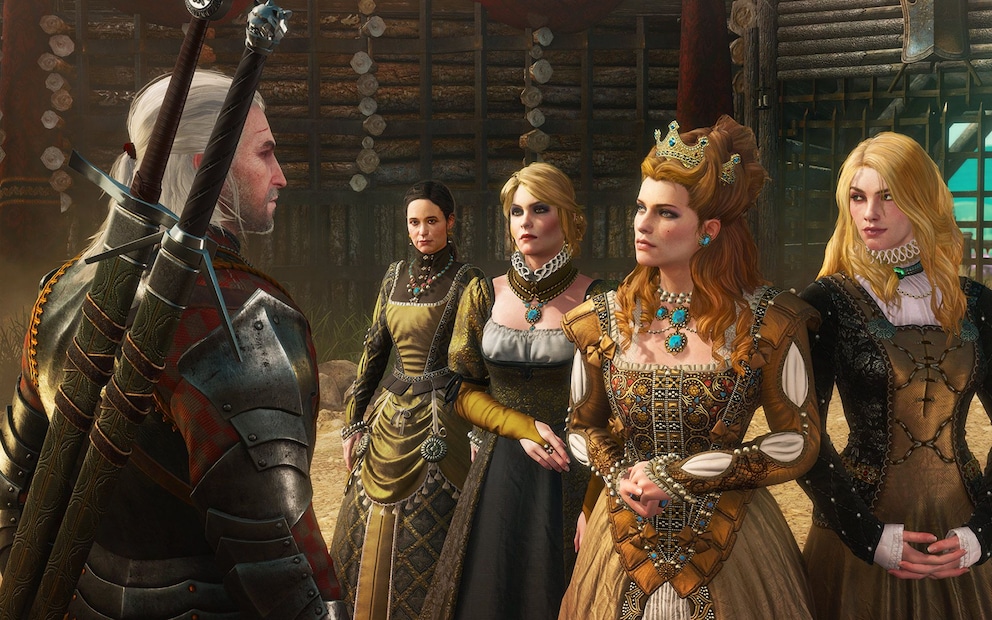 Feisty Duchess Henrietta.
Your new stomping ground is an explosion of colour and luscious landscapes and a lovely change from barren Skelligen or war-ravaged Velen. The dreamy backdrop with its fairy tale castles, windmills and vineyards will have you daydreaming in no time. It's like stepping into a cheesy oil painting. But the peaceful impression is deceptive. More than 20 new monsters are keeping the Witcher busy. The quality of the quests is just as high as it was in the main game. The richness of ideas did not cease to amaze me. Flying cows, allusions to Asterix and Obelix or deadly cosplay… Even after one hundred hours of playing, the game still manages to surprise me. The new adventures are accompanied by an enchanting and sometimes eerie soundtrack that will send shivers down your spine – especially in dark dungeons.
Geralt keeps on mutating
In addition to countless improvements of the interface, the inventory (available to anyone who has the main game with patch 1.20) and the new armour dyeing feature, the developers have also added a mutation system. It's unlocked via an optional series of quests. By doing so, you receive a completely new menu with further specialisations on the character screen that make Geralt even deadlier and more resistant to attacks. This adds another slot to the existing skills (blue, red, green, yellow) and let you try out new combinations.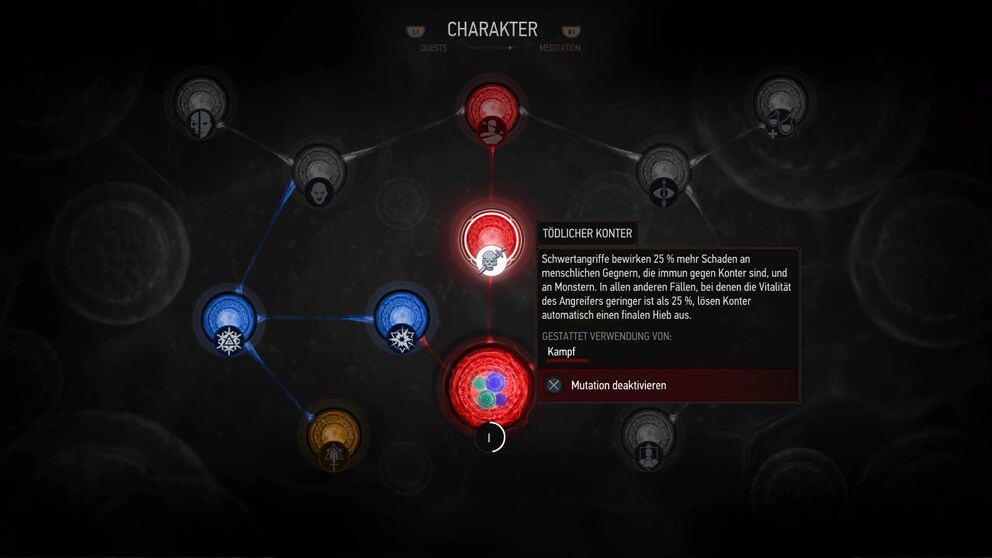 Geralt's equipped with new armour and his loyal horse Roach. There's also a new blacksmith master level for crafting witcher arming. What's more, you can relax and extend your very own house.
In terms of graphics, the DLC is an upgrade from the base game. Textures are crisper, new light effects create more atmosphere and almost 90 per cent of the gaming environment was re-designed, says senior designer Len de Gracia in an interview with Eurogamer. However, when you're busy gaming, it's not that noticeable. "The Witcher 3" was visually amazing from the get go and the detail did not cease to amaze me.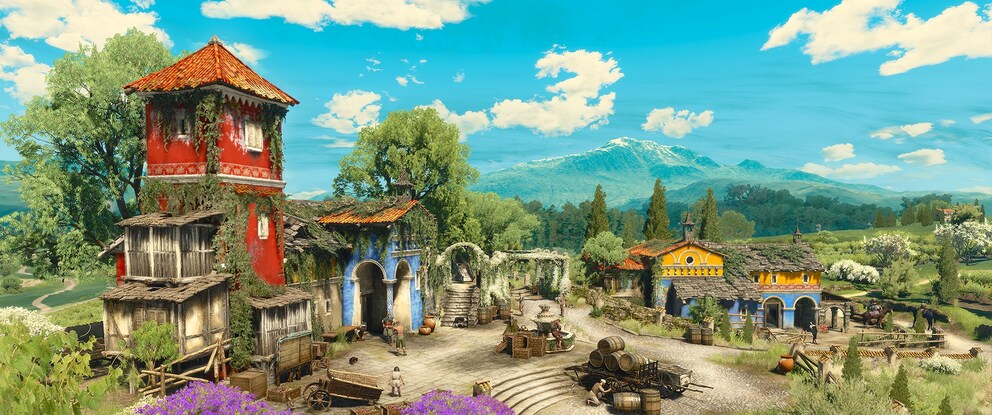 Geralt settles down.
Summary: A bittersweet goodbye
"Blood and Wine" is the grand finale of an epic game. The combat technique could do with a bit more complexity and the crafting system is far from perfect. It takes quite a bit of rummaging through your resources until you find the object that contains the precise materials you need. The horse's sense of direction is worse than Apple Maps and it tends to be more uncooperative than a cat at bathtime. And naturally, some quests are just filler. However, these are just minor flaws in comparison to the outstanding overall impression.
After almost ten years of adventure, Geralt can now enjoy well-deserved retirement.
"Blood and Wine" is like a perfectly aged wine: it has a multi-layered bouquet, intense taste and lingering final note. The kind of stuff you want to get absolutely plastered on. Looking back on Geralt's last adventure brings a tear to my eye and leaves me with a bittersweet aftertaste. It's a real pity that the Witcher saga is over once and for all but I'm also very excited to find out what CD Projekt Red have in store for us with their next ambitious game "Cyberpunk 2077".
I tested the PC version of "Blood and Wine" that was provided by CD Projekt Red.
---

Being the game and gadget geek that I am, working at digitec and Galaxus makes me feel like a kid in a candy shop – but it does take its toll on my wallet. I enjoy tinkering with my PC in Tim Taylor fashion and talking about games on my podcast http://www.onemorelevel.ch. To satisfy my need for speed, I get on my full suspension mountain bike and set out to find some nice trails. My thirst for culture is quenched by deep conversations over a couple of cold ones at the mostly frustrating games of FC Winterthur.
---
These articles might also interest you
Skeleton Loader

Skeleton Loader

Skeleton Loader

Skeleton Loader

Skeleton Loader

Skeleton Loader