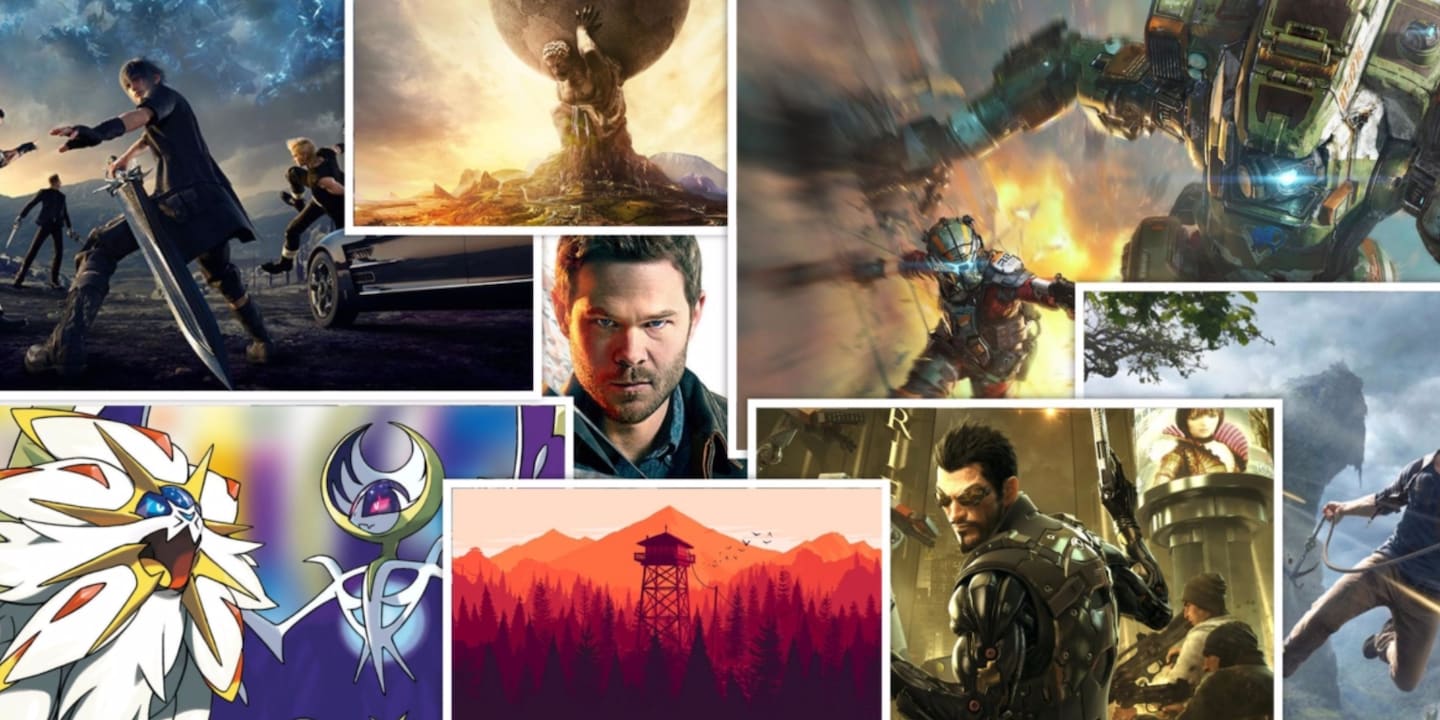 The die is cast: These are the best games of 2016

As far as games are concerned, 2016 was an outstanding year. From the early riser "The Division" to the latecomer "The Last Guardian" – the whole year was larded with first-class gaming goodies. We asked you for your personal favourites and here are the results.
To establish the game of the year, we asked you to put together your personal top 10. We then marked the lists we received as follows: 10 points for 1st place, 1 point for 10th place and so on. User Luberg would have appreciated a voting tool and, believe me, so would we. Evaluating your lists was a Herculean task. Let's hope it's easier next time. 😉
Some of you nominated games from previous years. However, as we were looking for the best games of 2016, we were not able to take the former into consideration – bar one (well-deserved) exception. Here are the results of your countless entries:
10. Fifa 17
Even the umpteenth version of this successful sports series seems to have lost none of its appeal. This virtual football game rated highly popular with digitec users who awarded it a total of 69 points.
9. The Witcher 3 Blood and Wine
As I did not explicitly exclude add-ons and in view of the fact that Blood and Wine outshines many regular games in terms of its scope, I think the 75 points are well-deserved. CD Projekt Red has really raised the bar for additional content. Geralt's trip to unusually colourful Toussaint marks the end as well as the highlight of this series.
8. DOOM
No advance demo version was handed out to the media and, quite frankly, that smelled like trouble. Fortunately, it turned out that our concern was unfounded. The reboot of this cult series was a total success. Fast-paced, gory action, mods for weapons and a thunderous heavy metal soundtrack. What's not to like? 77 points. Bam!
7. Mafia 3
You were not put off by the somewhat repetitive missions and gave this mafia game a solid 78 points, which puts it in 7th place.
6. Rainbow Six Siege
Considering the game came out in 2015, 80 points is nothing short of amazing. However, bearing in mind that it was only released last December and in view of all your votes, I simply couldn't bring myself to remove it from the list. Rainbow Six Siege impressively demonstrates that there is still room for improvement when it comes to the Counter-Strike formula. Once again, the developers put a lot of care into the third consecutive Ubisoft game that has also matured a lot over the last year.
6. Titanfall 2
In joint sixth place with Rainbox Six Siege is the furious Titanfall 2. One of the best singleplayer campaigns plus a multiplayer mode that is something else. If you haven't played it yet and are a fan of electrifying action with robots, wait no longer!
5. The Division
With just nine points more, The Division impresses with a grand total of 89 points. The game was constantly improved throughout the year and equipped with new content. Allegedly, there are now just as many players online as there were when the game was first launched. I am also guilty of relapsing. 😉
4. Watch Dogs 2
The second attempt at an open world hacker game proved to be significantly more successful than its somewhat awkward predecessor. You gave it a generous 91 points. This game is a real treat – especially the two drones.
3. Overwatch
With 139 points, bronze goes to Blizzard's colourful hero shooter. The focus on various characters and the lack of a hit list make for a lot of fun and create an atmosphere that is friendlier than in most online shooters. The Pixar-style graphics add to the fun.
2. Uncharted 4
The action adventure exclusive to Playstation 4 made second place by a hair's breadth with 141 points. Well-deserved in our opinion. The fantastic locations and the characters that have matured but lost none of their appeal really make this adventure an unforgettable experience.
1. Battlefield 1
And the winner is: A whopping 283 points prove that the reboot of the multiplayer series has also wowed digitec users. Diverse levels, bombastic graphics, a pumping soundtrack and back to the future. Dice has truly hit the bullseye. And what's more: Compared to Battlefield 4, the launch of the first part was virtually hiccup-free. This should definitely be rewarded.
And these are places 11–33
Final Fantasy XV: 63 points

Dishonored 2: 61 points

Civilization 6: 55 points

Forza Horizon 3: 54 points

Dark Souls 3: 53 points

Far Cry Primal: 49 points

Pokémon Sun and Moon: 47 points

Rise of the Tomb Raider: 45 points

Deus Ex Mankind Divided: 42 points

Call of Duty Infinite Warfare: 33 points

Mirror's Edge Catalyst: 32 points

XCOM 2: 30 points

ARK Survival Evolved: 27 points

Steep: 24 points

Skyrim Remastered: 24 points

Owlboy: 20 points

INSIDE: 19 points

Call of Duty 4 Remastered: 19 points

The Witness: 18 points

The Dwarves: 17 points

Gears of War 4: 15 points

Hyper Light Drifter: 15 points

No Man's Sky: 14 points

Superhot: 14 points

Firewatch: 13 points

Pokken Tournament: 13 points

Destiny Rise Of Iron: 12 points

Day of the Tentacle Remastered: 11 points

Ratchet & Clank Remastered: 11 points

World of Warcraft Legion: 11 points

Formula One 2016: 11 points
I decided to leave out the remaining games due to low scoring. What do you think of the list? Satisfied, disappointed or surprised?
---

Being the game and gadget geek that I am, working at digitec and Galaxus makes me feel like a kid in a candy shop – but it does take its toll on my wallet. I enjoy tinkering with my PC in Tim Taylor fashion and talking about games on my podcast http://www.onemorelevel.ch. To satisfy my need for speed, I get on my full suspension mountain bike and set out to find some nice trails. My thirst for culture is quenched by deep conversations over a couple of cold ones at the mostly frustrating games of FC Winterthur.
---
These articles might also interest you
Skeleton Loader

Skeleton Loader

Skeleton Loader

Skeleton Loader

Skeleton Loader

Skeleton Loader