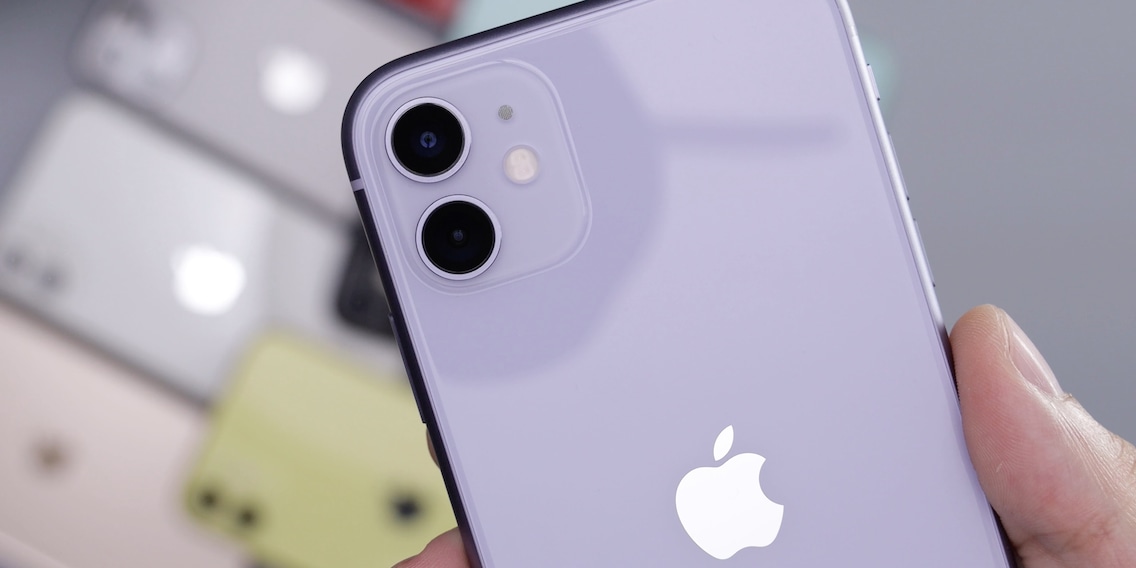 Survey: **Apple iPhone is gaining popularity in Switzerland

Switzerland is a land of Apple lovers – at least when it comes to smartphones. According to a representative survey carried out by the comparison service Moneyland, more and more participants said they used an iPhone.
The results of Moneyland's survey show that only two other brands play a major role alongside market leader Apple: Samsung and, lagging behind, Huawei. When asked what device they used, 46 per cent of respondents said Apple iPhone; 33 per cent Samsung and ten per cent Huawei. Other manufacturers were left behind, only reaching low single-digit percentages – for example Xiaomi (3 per cent) and the former cell phone king Nokia (3 per cent).
Further smartphone manufacturers, namely Sony, Wiko, Oppo and LG, ended up with about one per cent. Numbers were even lower for brands including HTC, Honor, Motorola and also Google Pixel.
Three brands dominate the Swiss market
One thing was particularly surprising for the creators of the survey: compared to the results from the survey carried out in 2019, Apple's iPhone has further gained ground – from 41 to 46 per cent. By contrast, second most popular brand Samsung lost points and went from 35 to 33 per cent. Together with the ten per cent for Huawei, the three largest manufacturers have a share of 89 per cent. In the survey conducted two years ago, this figure was just under 85 per cent.
Ralf Beyeler from Moneyland says: «It's a great pity that the smartphone market in Switzerland is really all about three manufacturers. The smaller brands aren't managing to convince Swiss consumers of the advantages of their devices.»
According to Beyeler, this is surprising as Chinese smartphones with good features have been available at comparatively low prices for several years. But it seems that your average Swiss consumer is still reaching for the tried and tested brands.
Samsung and Apple users are very satisfied
The iPhone is particularly popular among respondents aged 18 to 25 years old. 62 per cent of this age group said they used an Apple device. For 26- to 49-year-olds, this proportion dropped to 46 per cent. For users aged 50+, this figure was even lower at 40 per cent. Conversely, the proportion of Samsung users is rising among older people. By the way, Nokia is not used by the youngest group at all.
The Moneyland survey also asked participants how satisfied they were with their smartphones. On a scale of 1 («not at all satisfied») to 10 («very satisfied»), both major brands scored 8.5 points. Huawei scored 8.2 , Xiaomi 8.0 and Nokia 7.5.
---



Journalist since 1997. Stopovers in Franconia (or the Franken region), Lake Constance, Obwalden, Nidwalden and Zurich. Father since 2014. Expert in editorial organisation and motivation. Focus on sustainability, home office tools, beautiful things for the home, creative toys and sports equipment. 
---
---
These articles might also interest you
Skeleton Loader

Skeleton Loader

Skeleton Loader

Skeleton Loader

Skeleton Loader

Skeleton Loader