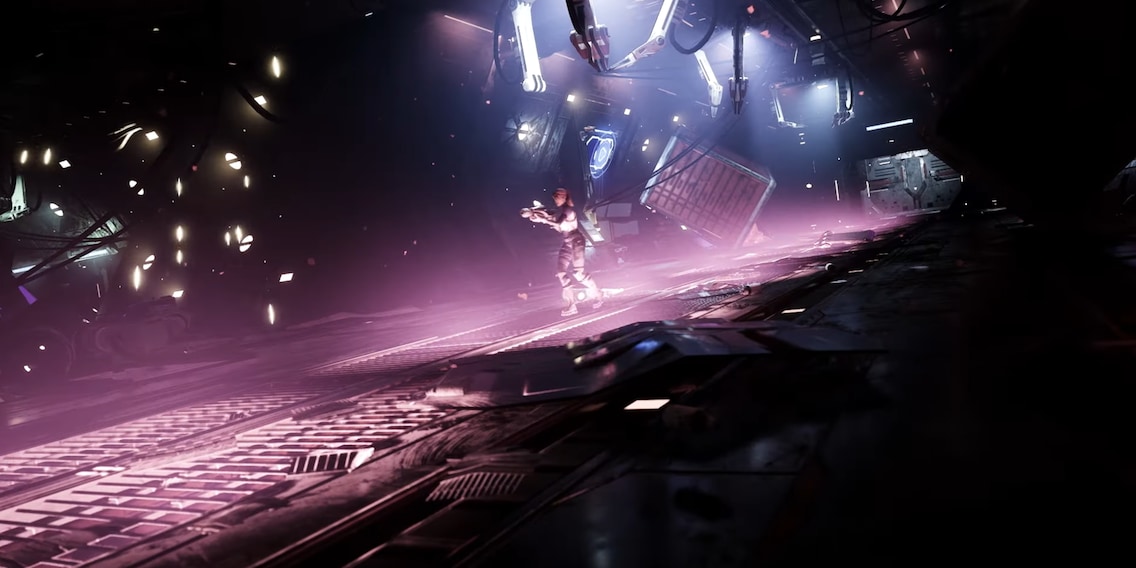 State of Unreal 2023: Epic unveils new features for Unreal Engine 5 and "Fortnite"

Translation:
machine translated
At the Game Developers Conference in San Francisco, Epic Games announced some news about the Unreal Engine 5 and "Fortnite".
Epic brought out the big guns for their "State of Unreal 2023" keynote. In addition to an impressive tech demo for the Unreal Engine 5.2, the publisher also presented an update to the "Metahuman" technology as well as a new editor tool for "Fortnite". Best of all, you can try out many of the featured technologies today.
The full-length keynote is available here. Below I've rounded up all the exciting announcements and news from the presentation.
Unreal Engine 5.2 with procedurally generated forest landscape
Epic's Unreal Engine 5 is getting a big update. In an impressive demo, the company showcased the new features of the engine version 5.2.
The jungle landscape shown in the demo is bursting with detail. Dense foliage, brilliant sunshine and meadow landscapes look eerily realistic.
A robot drives a shimmering truck through the bumpy terrain and the engine simulates even the smallest bumps in the ground.
With the new tools in version 5.2, level designers should no longer have to laboriously make elaborate details by hand. The levels are procedurally generated. New objects can be effortlessly integrated into the world - the engine takes care in the background that everything somehow fits together. This makes it easier and faster to generate virtual worlds.
A first preview version of the Unreal Engine 5.2 is available from today.
Animated Metahumans - via iPhone
Another tool Epic Games has shown is an impressive demo of a Metahuman animation. First introduced in 2021, the Metahumans tool is designed to make it easier to create the most realistic human characters possible. Here, the company now shows how realistic facial animations can be created with an iPhone video. The animation tool is due to be launched this summer.
The video below shows a character from "Hellblade II" animated with the Metahumans tool.
Unreal Editor for "Fortnite"
Epic Games also let us take a look at the new Unreal Editor for "Fortnite". The latest tools allow independent developers to create complex maps and custom content. With the editor, entire creator teams can collaborate across computers and consoles and test their developments in real time. The output does not necessarily have to look like "Fortnite". The demo shows various colourful characters in a rather gloomy environment.
The Unreal Editor for "Fortnite" is a new PC application for designing, developing and publishing games and experiences in "Fortnite" itself. Through constant improvements, over time most of the Unreal Engine 5 tools will also be available in the editor.
The beta is available now from the Epic Games Store.
Creator Economy 2.0 - developers to be compensated
Independent developers have the opportunity to create content for "Fortnite". Epic Games has now announced an important change to how hobby developers can earn money with "Fortnite". With Creator Economy 2.0, monthly payouts are to go to eligible island publishers, developers and Epic itself. The whole thing will be paid from a pool consisting of income from the item shop and other real-money purchases in "Fortnite". The pool will be distributed to the developers on a monthly basis, depending on the popularity and interaction of their creations.
In this version, codes are also no longer necessary. Previously, these codes had to be distributed by the developers to the players in order to get them onto a created map.
You would like to get more codes?
If you want to learn more about Creators Economy 2.0 or even participate in it, you can sign up for it on the Creator Portal. .
FAB - a marketplace for all
So far, developers using Unreal Engine 5 have been able to discover, share, buy and sell digital content on various Epic Games marketplaces. Later this year, all marketplaces will be merged. Sketchfab, Quixel, the Unreal Engine marketplace and the Artstation marketplace will all be available under the name FAB. You can test the marketplace a little earlier as an alpha plug-in for Fortnite's Unreal Editor.
---



In my world, Super Mario chases Stormtroopers with a unicorn and Harley Quinn mixes cocktails for Eddie and Peter at the beach bar. Wherever I can live out my creativity, my fingers tingle. Or maybe it's because nothing flows through my veins but chocolate, glitter and coffee. 
---
---