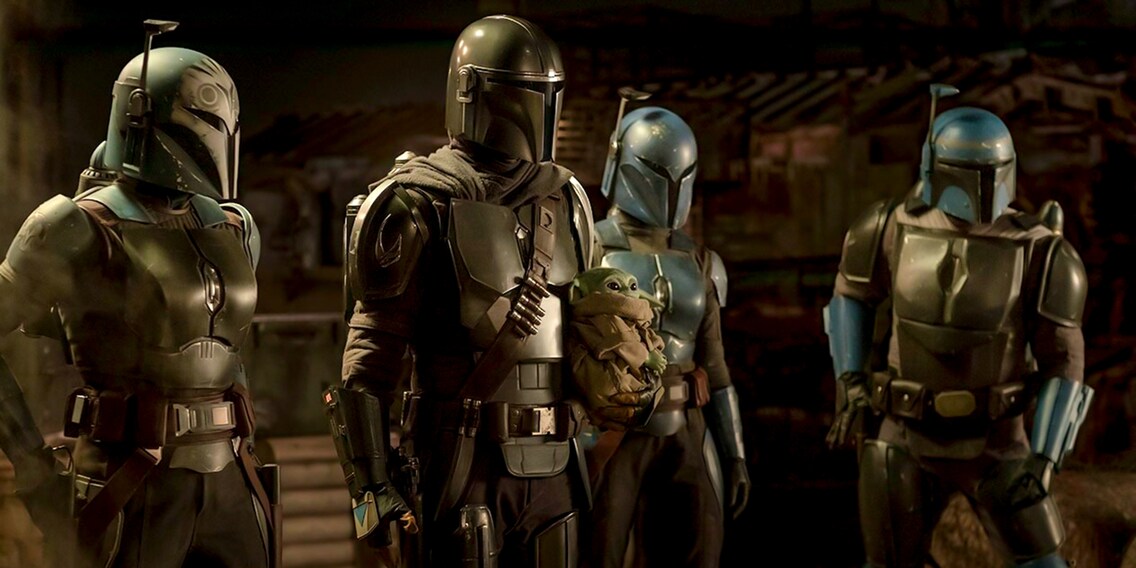 This article was translated automatically.
Star Wars Celebration 2022: News, trailers and highlights
The annual Star Wars Celebration, the world's largest gathering of fans of the saga, is over. Let's take a look at the highlights. My personal one: "Star Wars Visions," Season 2.
The 2022 version of the annual Star Wars Celebration trade show has come to a close. For four glorious days, die-hard fans in Anaheim, California, were allowed to wallow deep in the iconic galaxy far, far away. There were trailers en masse to see. Sometimes to already announced projects. Sometimes to completely new ones.
I've rounded up the highlights for you.
Andor
It's as if Disney couldn't get enough of the Rebellion after "The Bad Batch" and currently "Obi-Wan Kenobi": Andor" series will once again be set in the time between "Star Wars: Episode III" and "Episode IV." The focus is on Cassian Andor, known from "Rogue One", who will become one of the first heroes of the Rebels in a time full of danger, deception and intrigue. As a Star Wars aficionado, I'll be watching the series one way or another. But is it just me, or does the series already feel more like a motion picture than any Disney+ series before it? I like it.
Start: August 31
The Bad Batch, Season 2
Speaking of which, the mostly successful first season of "The Bad Batch" - as I wrote in my series review - is getting a sequel. No wonder: the end of the first season teased Mount Tantiss, one of the most important and legendary locations of the no longer official canon. Namely, a secret imperial clone base is located there. Will the first attempts to create Snoke take place there?
Start: autumn 2022
Star Wars: Tales of the Jedi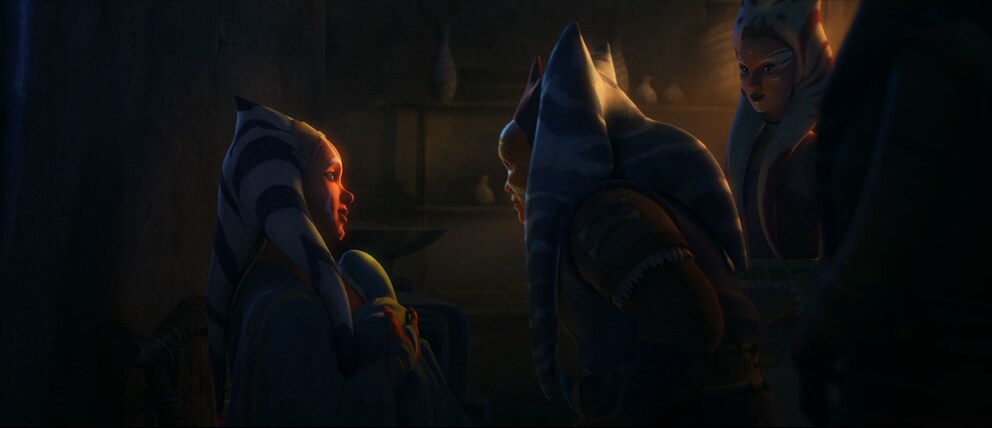 After "Star Wars: Visions," Disney is planning a new animated series consisting of independent episodes. Each 15-minute episode will focus on a Jedi and tell his or her story. Among them are Ahsoka Tano, Qui-Gon Jinn and Count Dooku.
Start: Fall 2022
The Mandalorian - Season 3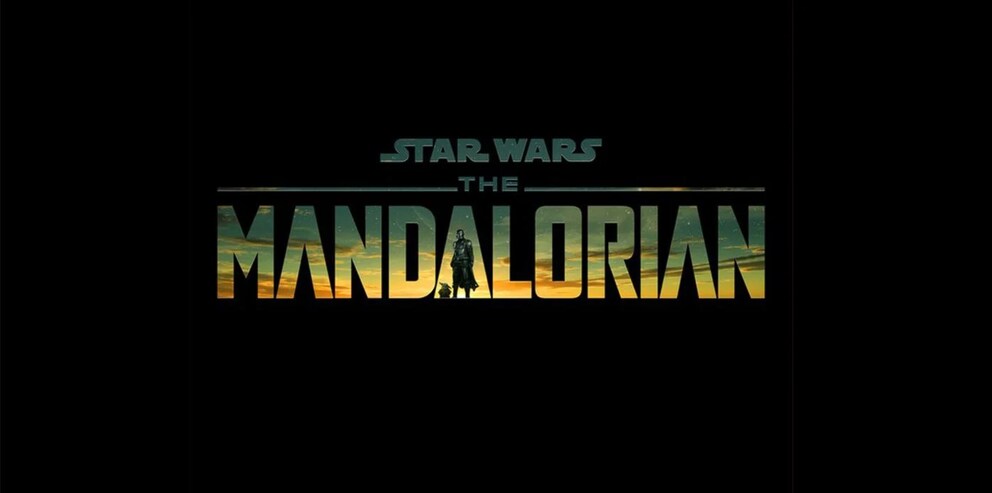 No trailer, but important news. The start has been pushed back a few months. Thanks to Farrik! Unlike originally announced, the third season of The Mandalorian will not launch until February 2023, not December 2022. Footage shown exclusively to fans on location is said to have previewed Mando's home planet of Mandalore and the upcoming conflict with Bo-Katan.
Launch date: February 2023
Ahsoka
Again, I have to disappoint you: The trailer, which visitors were allowed to see at the show, is unfortunately not yet available on the Internet. A matter of time until we are allowed to see it too, if you ask me. But we do know that Ahsoka creator Dave Filoni will both write and direct the series. We also know that Ahsoka actress Rosario Dawson is on a quest to find Jedi Padawan Ezra Bridger. He disappeared without a trace in the unknown regions of the galaxy at the end of "Star Wars Rebels" - together with Grand Admiral Thrawn. In the live-action series, the two are played by Mena Massoud and Lars Mikkelsen. Also starring: Natasha Liu Bordizzo as Mandalorian Sabine Wren.
Start: Sometime in 2023, after "Mandalorian," season 3.
Star Wars: Visions, Season 2
ReviewMovies and series

Serienkritik: «Star Wars: Visions» ist ein fantastisches Experiment
It was and still is one of my favorite projects in the Star Wars universe: "Star Wars: Visions". Because the series was not produced by Lucasfilm, but by seven Japanese anime studios. It consists of nine anime shorts. They are all set in the Star Wars universe. And no two are alike. "A fantastic experiment," I wrote in my series review linked above. Even more so if you watch it in the original sound, that is, in Japanese with subtitles. Now the experiment is getting a second season, and I find myself finding what is actually the best news of this year's Celebration.
Start: Spring 2023
Star Wars Jedi: Survivor
Not a movie. Not a series. But a game. Five years have passed since "Star Wars Jedi: Fallen Order", and Cal Kestis is still on the run from the Jedi Inquisitors. Well, the teaser trailer doesn't reveal much else. Doesn't matter. The first game was terrific. The sequel is a must for me. One way or another.
Start: Sometime in 2023
Skeleton Crew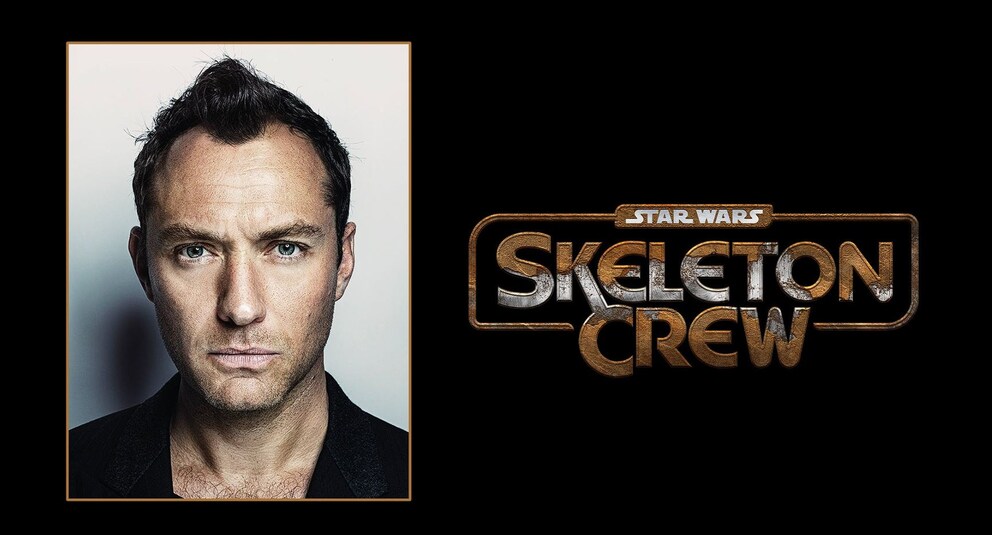 This series is new: "Skeleton Crew." Very much in the style of a 1980 Amblin entertainment film by Steven Spielberg, it centers on a group of 10-year-old kids who get lost on a planet and have to find their way home. Historically, it is set after "Star Wars: Episode VI." It's quite possible that the kids will run into the Mandalorian or even Ahsoka sooner or later. Plus: Jude Law has been cast in a yet unknown role.
Start: Sometime in 2023
Also in the running... Indiana Jones and Willow
Although it was primarily about "Star Wars", the first trailer for the sequel to the 1988 fantasy film "Willow" was shown. The only difference is that the sequel is not a movie, but a series. Once again, Warwick Davis is involved. Most people know him as Professor Flitwick in "Harry Potter". But he already played as a child in "Star Wars: Episode VI" alongside Leia actress Carrie Fisher. His role: an Ewok. But not just any Ewok. But not just any Ewok, but Wicket, the "main" Ewok. Be that as it may: "Willow," the series, starts on November 30, 2022.
What else? A first image of Harrison Ford as Indiana Jones in "Indiana Jones 5." "Logan" and "Ford vs. Ferrari" director James Mangold will direct. The film is scheduled to start on June 30, 2023, if it is not postponed again.
---



I'm an outdoorsy guy and enjoy sports that push me to the limit – now that's what I call comfort zone! But I'm also about curling up in an armchair with books about ugly intrigue and sinister kingkillers. Being an avid cinema-goer, I've been known to rave about film scores for hours on end. I've always wanted to say: «I am Groot.» 
---
---
These articles might also interest you
Skeleton Loader

Skeleton Loader

Skeleton Loader

Skeleton Loader

Skeleton Loader

Skeleton Loader