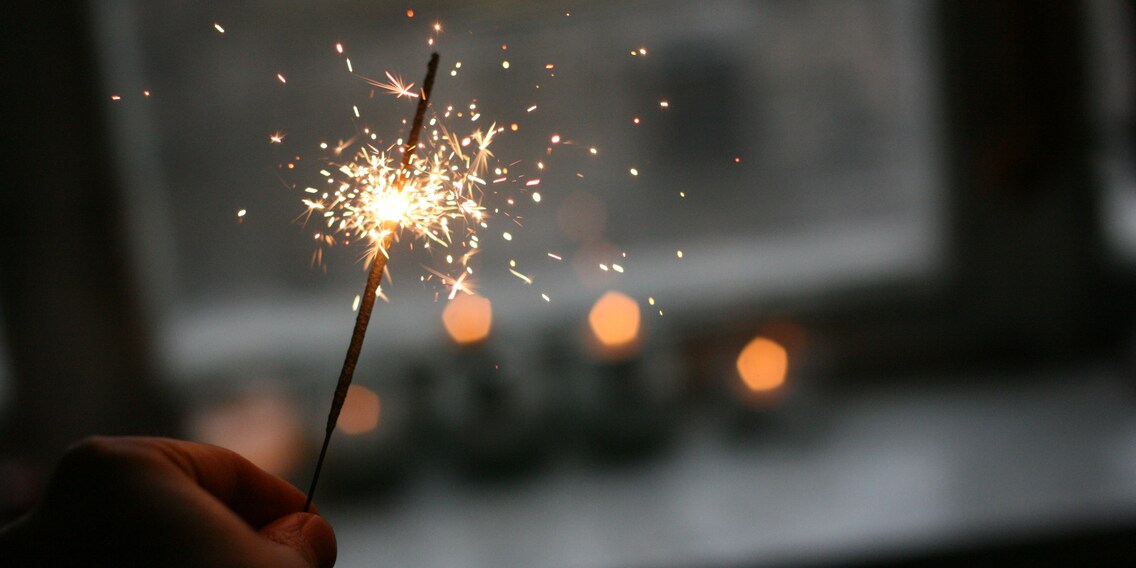 This article was translated automatically.
SMS with good wishes for the new year write only the "old" people
Evaluations by digitec connect provide insight into how people communicated on New Year's Eve. SMS hardly plays a role. Phone calls, on the other hand, are the order of the day - especially among one age group.
If you were born before or around 1980, you will remember the times when you sent a text message with best wishes on New Year's Eve. Sometimes it took a while for the message to reach the recipient. If you wanted to make a phone call, the connection was a matter of luck.
Those days are mostly over. Today, even video greetings rarely, if ever, push the networks to the limit. But not everyone starts the Facetime call at midnight. An analysis of usage data from digitec connect, digitec's mobile phone service, shows that the good old SMS has not yet had its day on New Year's Eve. Compared to the volume of a "normal" night from Friday to Saturday, three times as many short messages were sent via digitec connect at the turn of the year.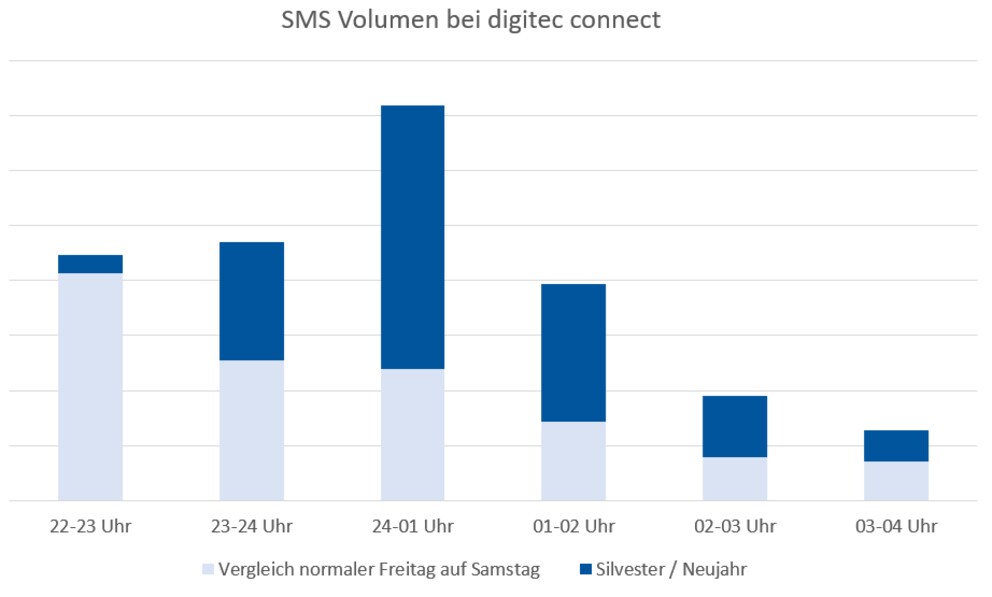 According to Thomas Peter, Project Manager and Product Owner at digitec connect, it is particularly noticeable that some of the 40 to 60-year-olds still like to use SMS. This is where the increase is greatest. Possibly because of earlier experiences, these people have not sent the SMS only in the new year, but already in the hour from 23 to 24 o'clock - quasi as a precaution.
The phone call is more popular than SMS
The volume of calls has also multiplied. Between 0 and 1 a.m., there were eleven times as many calls across all customers as on an average night. In the 40 to 60 age group, the volume was even 15 times higher. And thus higher than for all other age groups. Is there an explanation for this? "Maybe the older ones usually just go to bed earlier on Friday than the young ones, so that's how the increase comes about now," Thomas surmises with a laugh.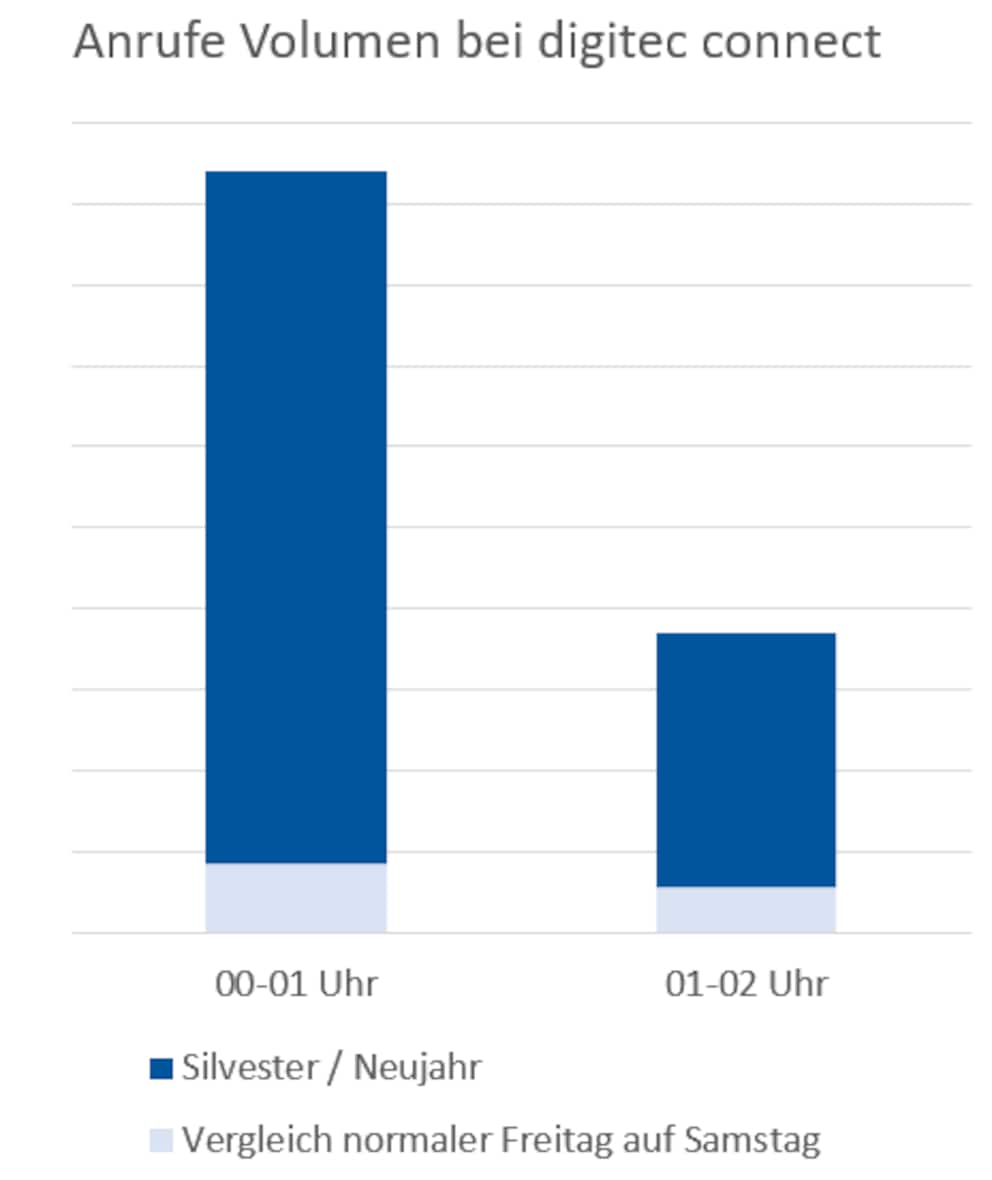 On average, the calls don't last as long as usual - one minute and 25 seconds instead of just under two minutes. So greetings are either kept short or they are telephone calls - to coordinate organizational matters, order a cab for the journey home or similar. Of course, digitec connect does not know this, because the content of the calls or text messages is not recorded.
Titelfoto: Danil Aksenov / Unsplash
---



Journalist since 1997. Stopovers in Franconia (or the Franken region), Lake Constance, Obwalden, Nidwalden and Zurich. Father since 2014. Expert in editorial organisation and motivation. Focus on sustainability, home office tools, beautiful things for the home, creative toys and sports equipment. 
---
---
These articles might also interest you
Skeleton Loader

Skeleton Loader

Skeleton Loader

Skeleton Loader

Skeleton Loader

Skeleton Loader