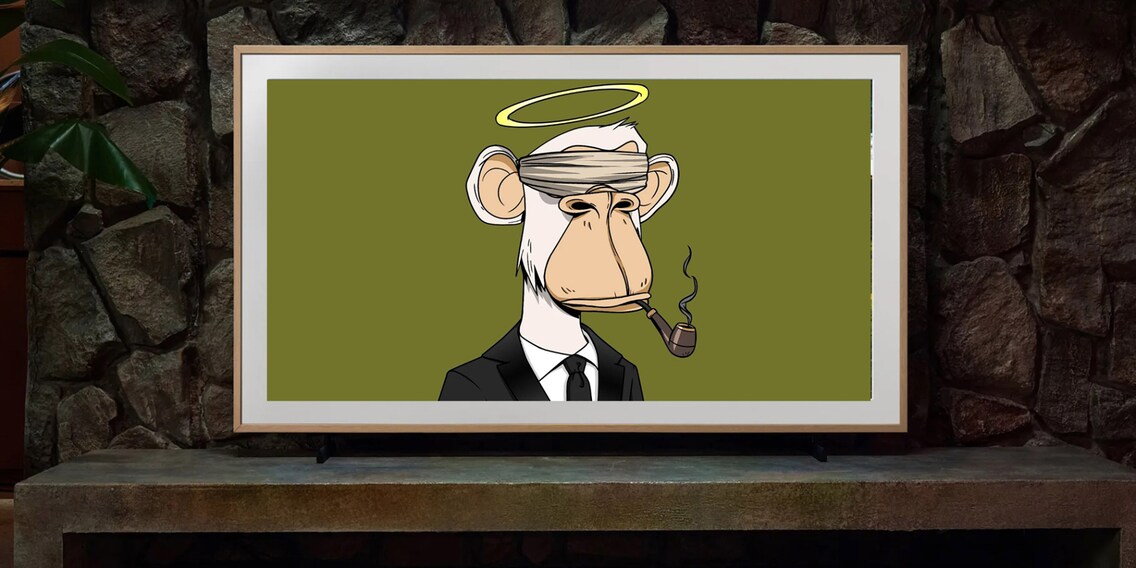 This article was translated automatically.
Samsung brings NFTs to its TVs - wait, what?
When it comes to art on TVs, Samsung has been playing in a league of its own for years. The new deal with NFT marketplace Nifty Gateway is to consolidate the status quo.
Cryptocurrencies. Blockchain. Metaverse. The megatrend of NFTs has no shortage of sonorous buzzwords. Because the Internet as we know it today is changing. That's exactly what tech giant Samsung wants to harness for its next generation of TVs.
Specifically, Samsung and NFT marketplace Nifty Gateway have announced a partnership to bring Non-Fungible Tokens, or NFTs, to upcoming Samsung TVs.
What are NFTs, and how does Samsung plan to use them?
NFTs work on the basis of a blockchain - just like cryptocurrencies. The blockchain acts as a digital ledger that exists decentrally on countless computers around the world. In other words: If, for example, a transfer is made with cryptocurrencies, then this is recorded in the blockchain - the "cash book" - for all to see. The decentralized nature of the blockchain makes cheating virtually impossible. Banks as a safeguarding instance between two parties become obsolete.
NFTs work according to the same principle. Only it's not about digital currencies, but about digital possessions. It can be anything. A video. An audio recording. Or a digital work of art like this.
Simply explained, NFTs work like this: anyone can make a copy or screenshot of any protected artwork. Including me. Voila: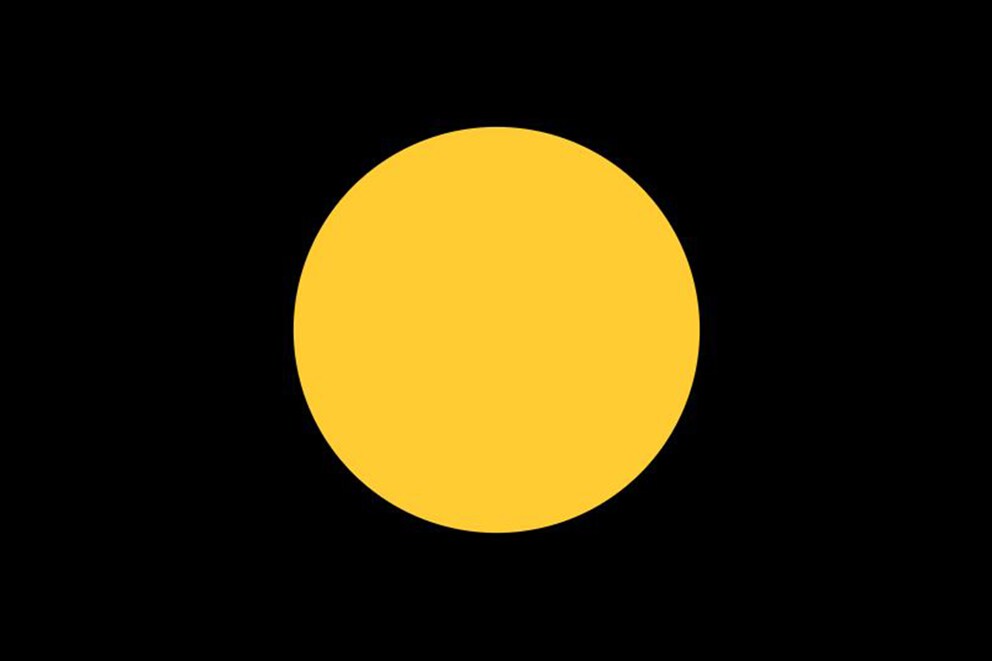 In the blockchain, however, it is precisely documented which "screenshot" is just not one, but the original. The unique piece. This makes the digital image unforgeable. My screenshot above is worth nothing. The original, on the other hand, may be worth several thousand dollars. Depending on the market. Depending on speculation. That's what makes NFTs so appealing.
That's where Samsung comes in. The South Korean TV manufacturer has been boasting about its digital art gallery for years. With "The Frame," for example. Or in the ambient mode of its other TVs. If you switch on the standby mode, the picture doesn't just turn into a black hole in your living room, but transforms into a work of art.
video

Product presentationAudio

Put to the test: The Frame 3.0 – not just a pretty picture
Samsung. Works of art. NFTs. Ringing any bells?
Samsung wants you to buy artwork via remote control
Samsung's partnership with the NFT marketplace is therefore not aimed at ordinary consumers, but at particularly passionate art lovers. The idea is to give them the opportunity to purchase digital art via remote control that will beautify their living room - and only their living room. Just like a physical work of art, the digital artwork is available exactly once. The original, at least. Once it's purchased from the Nifty Gateway store, it disappears from there.
Ab Minute 20:00 geht's um NFTs und Nifty Gateway.
Neither the video nor the press release indicate whether the purchased art can be resold on the Samsung TV. It is certainly conceivable, even if not right at launch.
This in conclusion: Samsung confirms that its TVs will get a new picture mode to display or play the NFTs - the digital art - exactly as the artists intend.
---



I'm an outdoorsy guy and enjoy sports that push me to the limit – now that's what I call comfort zone! But I'm also about curling up in an armchair with books about ugly intrigue and sinister kingkillers. Being an avid cinema-goer, I've been known to rave about film scores for hours on end. I've always wanted to say: «I am Groot.» 
---
---
These articles might also interest you
Skeleton Loader

Skeleton Loader

Skeleton Loader

Skeleton Loader

Skeleton Loader

Skeleton Loader