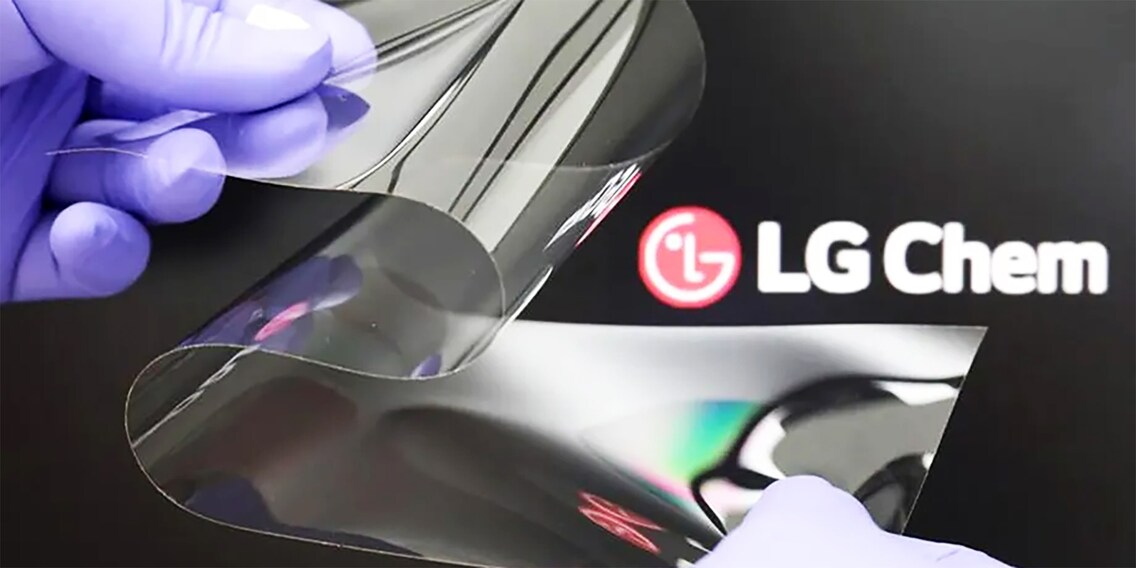 Rollable glass displays in 2023? LG announces «Real Folding Window»

In 2021, LG is planning to launch a foldable glass to replace the previous display coating foils. The «Real Folding Window» is said to be flexible, yet hard as glass and doesn't crack when it's folded.
The plastic protective films on foldable smartphone displays, such as the Samsung Galaxy Z Fold, and other gadgets, are prone to cracking. They're planned to be replaced with a new cover material. One that feels as hard as glass. LG now wants to turn this good idea into reality. From 2023, the problems of today's protective films are said to be a thing of the past thanks to the new cover material called «Real Folding Window».
And there's more: LG even wants to create rollable displays by applying the new glass to a flexible OLED panel. In addition, the folding lines on devices that are always bent in the same place are supposed to be much less visible with the new folding glass.
But how did LG manage that with the Real Folding Window? Unfortunately, the press release doesn't reveal any secrets about what the new material is made of. What it does reveal, however, is that LG uses PET as the core material and then coats the plastic on both sides with the new material. One layer is claimed to be only a few dozen micrometres thick. The resulting replacement product for previous polyamide films is said to be thinner than conventional tempered glass, yet still have the same hardness and, on top of that, be more durable.
It remains to be seen whether LG will succeed in beating the previous foil providers. First, the Folding Window needs to be launched in 2023 and convince users. If this happens, current top dogs of the flexible cover material, stretchable PET, such as the German manufacturer Schott, might get scared. Especially since LG doesn't only claim to have a better technology in store, but also a less expensive one.
---



I find my muse in everything. When I don't, I draw inspiration from daydreaming. After all, if you dream, you don't sleep through life.
---
---
---
---
These articles might also interest you
Skeleton Loader

Skeleton Loader

Skeleton Loader

Skeleton Loader

Skeleton Loader

Skeleton Loader