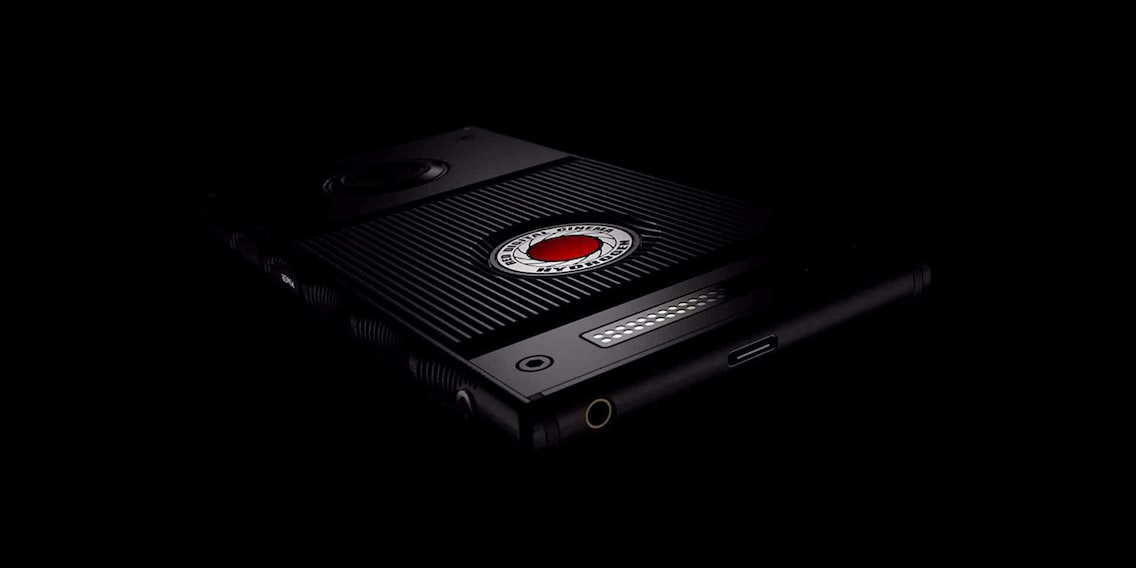 RED's Hydrogen One has come up with the most hilarious press release ever

Red are known for making high-quality cameras. That's until last week when the company announced the release of a smartphone. The press release takes you back to the 90s when everything used to be "cyber".
Press releases are usually a rather dull matter. Everything about them is dead serious and written in a way that doesn't allow any criticism of the new product. They're usually neither entertaining nor in any way enjoyable. It's rare to come across one that's written in a lighthearted style, still idealising, but coming across friendly and a tad informal.
And then there's RED, the camera manufacturer.
Red produce digital cinema cameras which are unrivalled. Industry and camera lovers swear by their almost ridiculously expensive products. Last week, Red released a smart phone: the Hydrogen One. This morning, my newsfeed almost exploded. They've come up with one of the most hilarious press releases I've ever read. There's no way I'd want to keep it from you.
Multidimensional audio and holographic technology
The full press release, which is basically a page filled with buzz words, can be found on Red's official web page. Here are the top quotes:
The Hydrogen One is a standalone, full-featured, unlocked multi-band smartphone operating on Android OS that just happens to add a few additional features that shatter the mold of conventional thinking.
That's one of the more harmless promises they're making.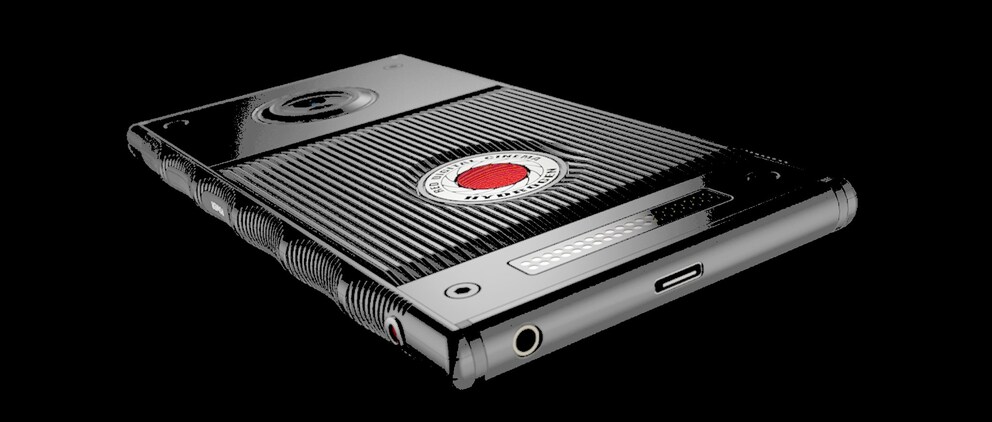 The phone has a catchy look, as this tweaked version of the original image shows
Wearable displays not spoken here. It is no longer necessary to carry (or charge) another device to enjoy multi-dimensional content. Experience "Look Around Depth" in the palm of your hand, no glasses or headsets in sight
Ok, I get the word play aspect of "no glasses in sight", but what about the spoken displays? I'd go on with "multi-dimensional", but Red are better at explaining themselves.
This incredible retina-riveting display advancement features nanotechnology that seamlessly switches between traditional 2D content, holographic multi-view content, 3D content, and interactive games… both landscape and portrait modes supported
What I like most here is the contrast between "technology that makes your eyes bleed", "the future s here and now" and stuff that we've had since the first iPhone. Holographic multi-view thingies, "the display is spinning" and such.
ASSAULT YOUR SENSES
Yeah, sure.
By the way, I couldn't even copy-paste these sentences from the PDF because it's not real text. It's text that's been written into an image file and then stuck onto a page. Great stuff.
Embedded in the OS is a proprietary H3O algorithm that converts stereo sound into expansive multi-dimensional audio. Think 5.1 on your headphones. The perfect match for holographic H4V or just listening to your favorite tunes. The difference this makes would be enough to justify the entire system.
H3O. The wettest water I've ever had.
7.1 headphones already exist.
Inflated self-esteem at its best.
Let's be honest: They could be on to something
Despite all the buzz words and this peculiar press release, Red have built up a reputation as manufacturers of prize-winning cameras. Even more: They've been showered with awards. The Hollywood movie «The Martian» which is directed by Ridley Scott and stars Matt Damon worked with the Red Epic Dragon.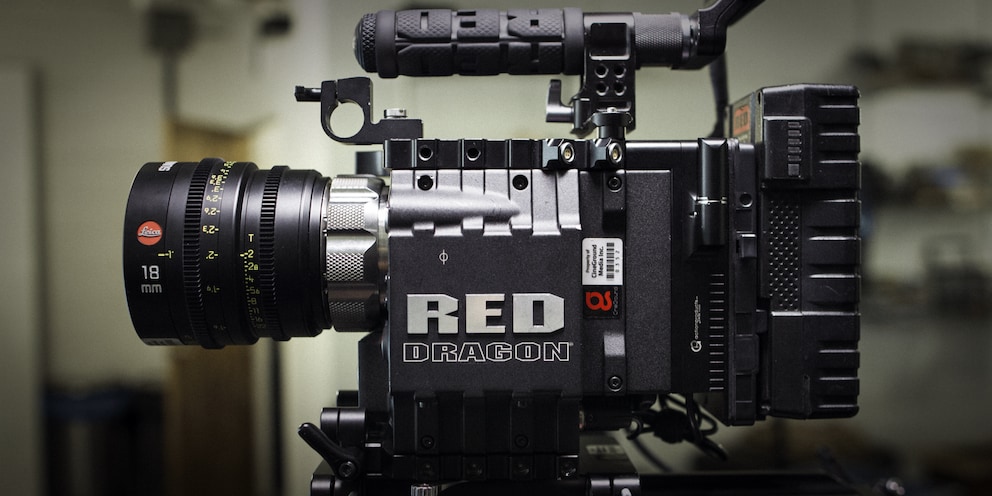 Their cameras have impressive names, too
Later on in the press release, Red announce that the smart phone integrates seamlessly into their range of professional cameras. It's also capable of creating H4V files, converting video files from 2D to 3D and uploading them.
Talking to Ovidiu Oprea, Product Manager for cameras, he states: "If Red manage to build their sensors into a smartphone, they'll have revolutionised the world of smartphone cameras. Even if the sensors need to be minimized to make them fit." And Jim Jannard, founder of Red, has confirmed just this.
A selfie camera and a back camera. These cameras will not produce cinema quality images. No cell phone does. What we will have is a modular system that adds image quality well beyond any other camera short of our professional cameras.
Topped off with a headphone jack, internal storage and an SD card slot.
It's a shame their press release of the century failed to mention any tech specs. We'll have to wait and see what they really have in store. Red's Hydrogen One is targeted to ship in Q1 2018 and we'll follow up with a review as soon as possible. Whether or not the phone will be available in the digitec store is uncertain at this stage. One more thing before we leave. In a Red forum post, founder Jim Jannard gives a few more insights. The following sentence is one of them:
Our display is technology you haven't seen before. It is not lenticular, which is inferior tech in every way, has been tried many times before and failed for good reason.
We can't wait to see.
---



Journalist. Author. Hacker. A storyteller searching for boundaries, secrets and taboos – putting the world to paper. Not because I can but because I can't not.
---
---
These articles might also interest you
Skeleton Loader

Skeleton Loader

Skeleton Loader

Skeleton Loader

Skeleton Loader

Skeleton Loader