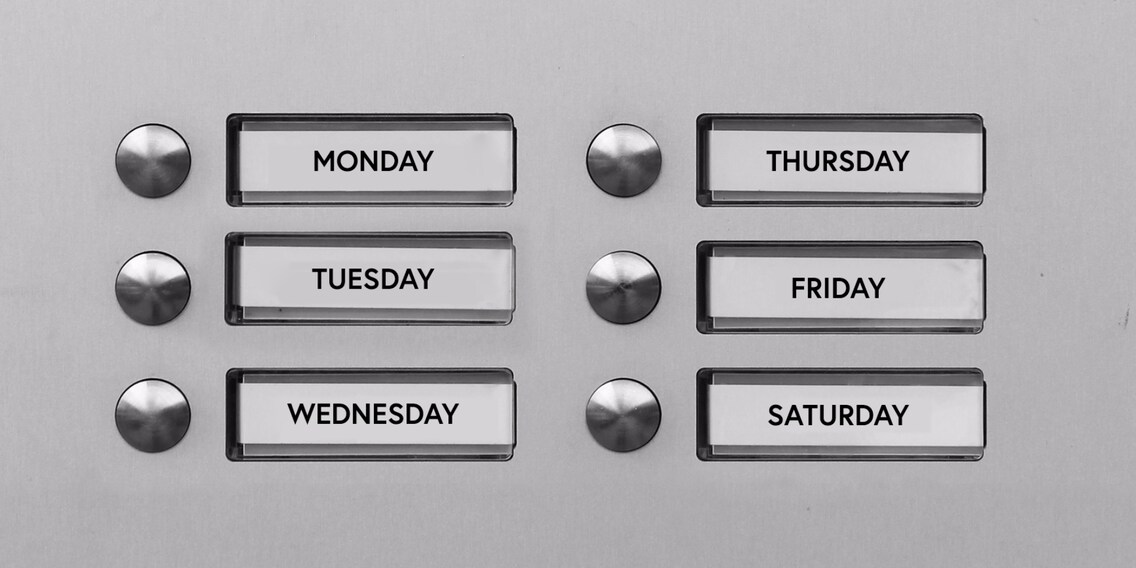 Now available: Select your delivery day of choice

Since early June, our customers can select their preferred delivery weekday. So there's no more missing the postman! This service is available for all parcel deliveries made from our own warehouse.
Does the following sound familiar? The price was fantastic and the delivery superfast. It would have been perfect if the postman hadn't delivered your parcel on the exact day you weren't in. To avoid such annoyances, digitec.ch has now introduced a service that allows you to select your preferred delivery days. The products from our own warehouse are delivered on the days that best suit you – from Monday to Saturday.
This is how it works
Delivery for products available from our central warehouse is now available from Monday to Saturday on your weekday of choice. To see which products are in stock at our own warehouse, simply click on "availability" on the respective product page in our online shop.

Select your preferred delivery day for every order you make: Go to "delivery options" in the checkout area of our online shop to select the weekday that is the most convenient for you. Naturally, you may also select several delivery days.

If a speedy delivery is more important to you than a delivery on a specific weekday, there is no need to select a specific day. In this case, we will carry out the delivery at the earliest possible.

Please note: Many different factors affect product shipment. For this reason, we cannot always guarantee delivery on your preferred delivery day. If we are unable to meet your request within the first 7 days, your order will be sent in the second week at the earliest possible date. Packages that weigh over 30 kilogrammes are excluded from this service. These will either be sent as bulky goods (no delivery on Saturdays) or our logistics partner will contact you to arrange a delivery date with you.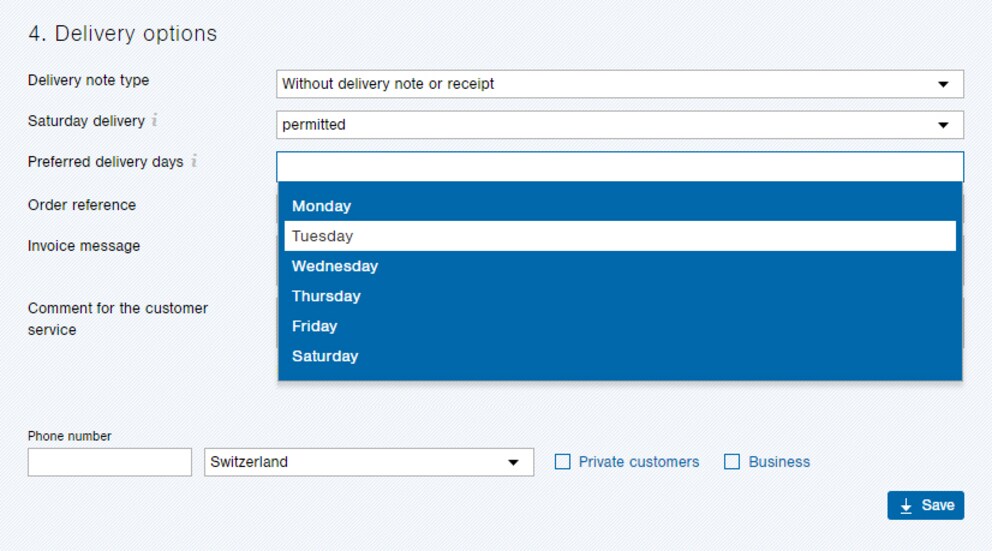 Select your preferred weekday(s) from Monday to Saturday under "delivery options" in the checkout area of our online shop. Several preferred delivery days may be selected.
---



Spending Saturday afternoons in crowded department stores? Not my idea of fun. Online shopping? Now you're talking! Writing, notifying, informing, sending, asking, replying, talking…? That's my daily business.
---