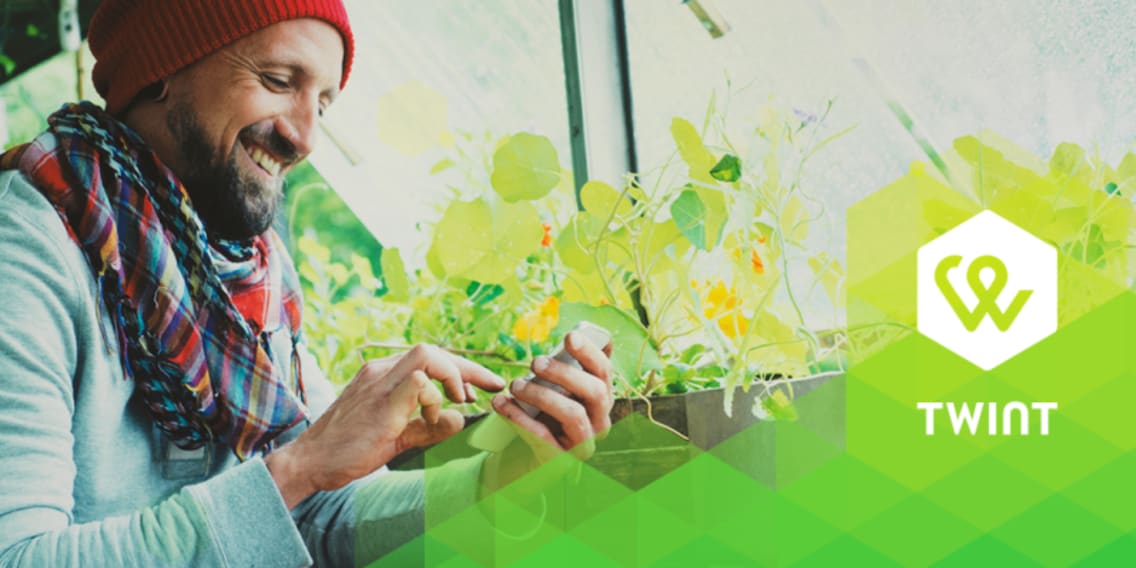 New: Make easy, fast and safe payments with Twint
Since June, the digitec.ch online shop accepts Twint as a means of payment. Twint is the handy app that replaces your wallet with your smartphone. And it's absolutely free!
Shopping with Twint offers nothing but advantages. It's fast: Payment is carried out immediately, so there's no risk of your parcel arriving a day late because of a delayed payment wasn't processed in time. It's free: There are no extra fees – you pay the same amount as you would in cash. It's easy – use your smartphone to pay for purchases.
Sound good? It is! And this is how it works:
Register with Twint and download the Twint App to your smartphone
Download iOS-App
Download Android-App
Twint is a prepaid service: Load a certain amount of money to your Twint account. If your bank is already connected to Twint, all you have to do is take a photo of your Maestro card and store your personal data. If your bank isn't yet connected to Twint, you will need to fill in a one-time direct debit authorisation form and send it to your bank by post. As soon as that's done, topping up will only take a few seconds.

Select "Twint" as the payment method when making a purchase on digitec.ch. Register the QR code on the app or enter the number code in your smartphone. Confirm payment.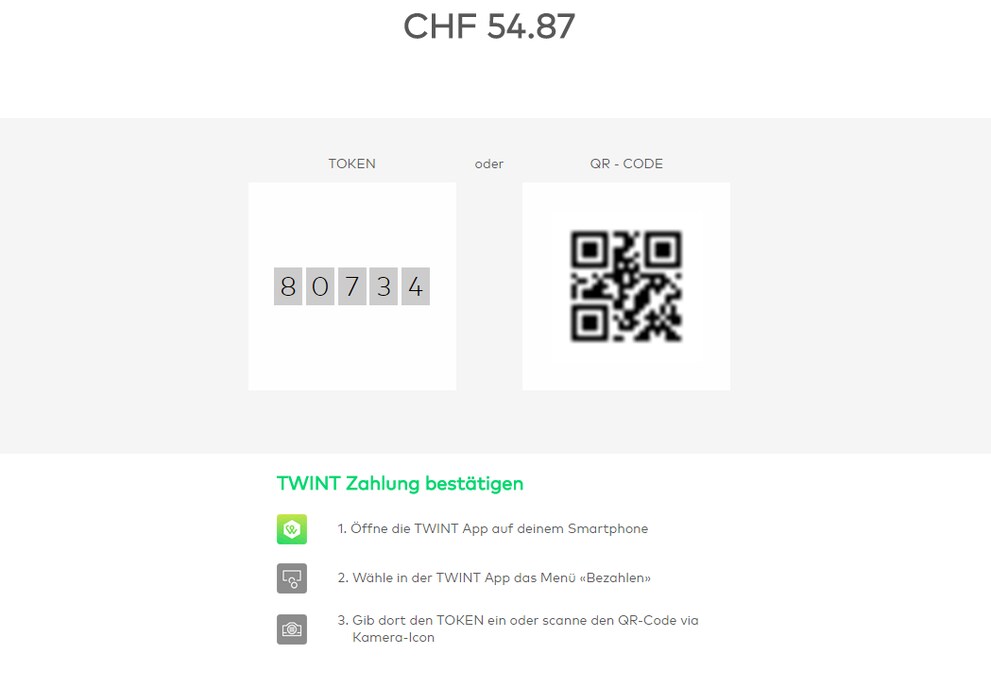 Simple, right? Twint doesn't stop there: More and more shops accept Twint. Payments are made via Bluetooth, with a QR code or a number code – just like in our online shop. In your settings, you can determine your limit for automatic Twint payments and from which amount you wish to confirm payments.
What's more, Twint can be used to transfer money to friends and vice versa. Another plus: Enter voucher and discount systems in the Twint App and say goodbye to rummaging through your wallet.
FAQ:
Why Twint? I would have preferred Paymit.
On 27 May, the operators of Paymit and Twint decided to merge. This was agreed upon by the five largest Swiss banks, Credit Suisse, Postfinance, Raiffeisen, UBS and ZKB, the financial infrastructure operator SIX, Migros, Coop and Swisscom. The merger still requires approval from the Competition Commission (WEKO). Should WEKO have no objections, Twint will soon be connected to the above-mentioned banks and requests for direct debit will no longer be required.
Can I use Twint to pay in digitec stores?
No, this service is not yet available. We are currently evaluating the introduction of a Bluetooth terminal and an adjustment of our checkout systems. Naturally, you can use Twint to pay online and then pick up the goods at one of our shops.
Is Twint safe?
Twint was developed by PostFinance and meets modern safety standards. No sensitive data is stored on your mobile. Loading credit is a conscious process: cash is never withdrawn from your account without your knowledge. All transactions can be viewed in the app at any time.
How much money can I load onto the app?
If you have stored just your mobile number, you can load up to CHF 250. As soon as you have registered your personal data, you can load up to CHF 5000.
Is Twint available for Windows or Blackberry smartphones?
No, it currently only supports iOS and Android.
If you have any more questions, go to Twint for more information.
---