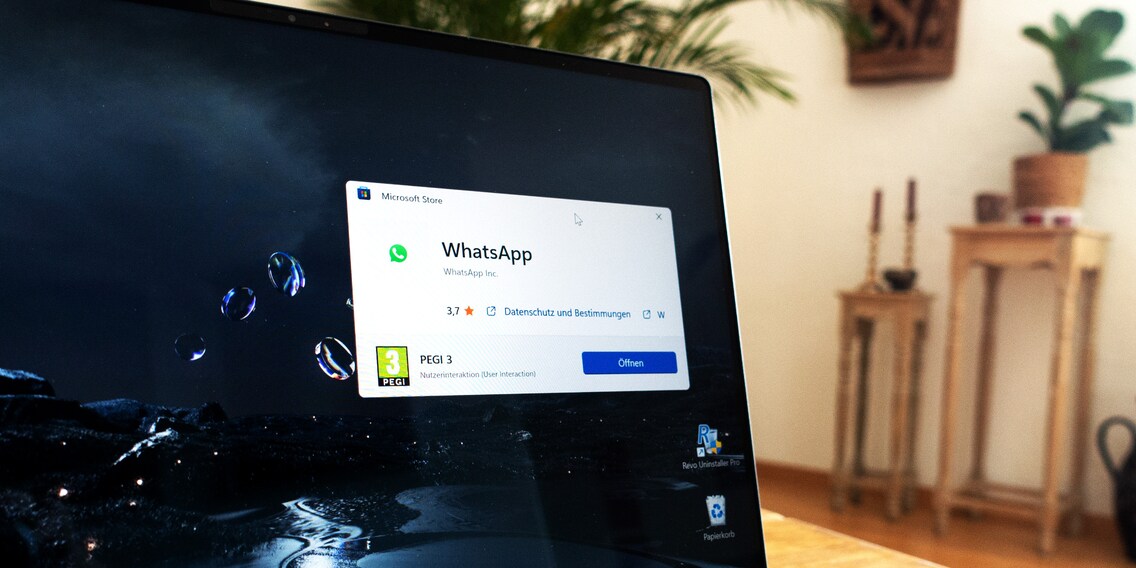 This article was translated automatically.
Native Whatsapp for Windows and macOS - works even when your phone is off
If you use the web-based Whatsapp app on your PC or Mac, your smartphone must also be online. This and much more will change with the new native app for Windows and MacOS. The latter is still in the beta phase.
The developers of Whatsapp have released a new, native app for Windows that brings improvements over the previous, web-based version. Not yet final is the same app for macOS, but it has at least already been released as a beta version. However, as the number of beta testers is limited, it cannot be obtained at the moment. . The new native app still needs to be paired with a mobile phone via QR code, as the service identifies its users by phone number. However, with the new desktop app, the smartphone no longer needs to be online in order to receive messages or make calls.
Independent synchronisation is a feature of the new app.
Independent synchronisation works with up to four devices linked to the Whatsapp account. Further advantages should come from an improved graphical interface that is optimised for desktop and notebook displays. In principle, the new apps should also run more stably than the previous ones.
If you are one of the lucky MacOS testers, or have already tried the Windows app, we look forward to hearing your verdict in the comments column. Does everything work or do the developers need to improve it?
---



I find my muse in everything. When I don't, I draw inspiration from daydreaming. After all, if you dream, you don't sleep through life.
---
---
---
These articles might also interest you
Skeleton Loader

Skeleton Loader

Skeleton Loader

Skeleton Loader

Skeleton Loader

Skeleton Loader