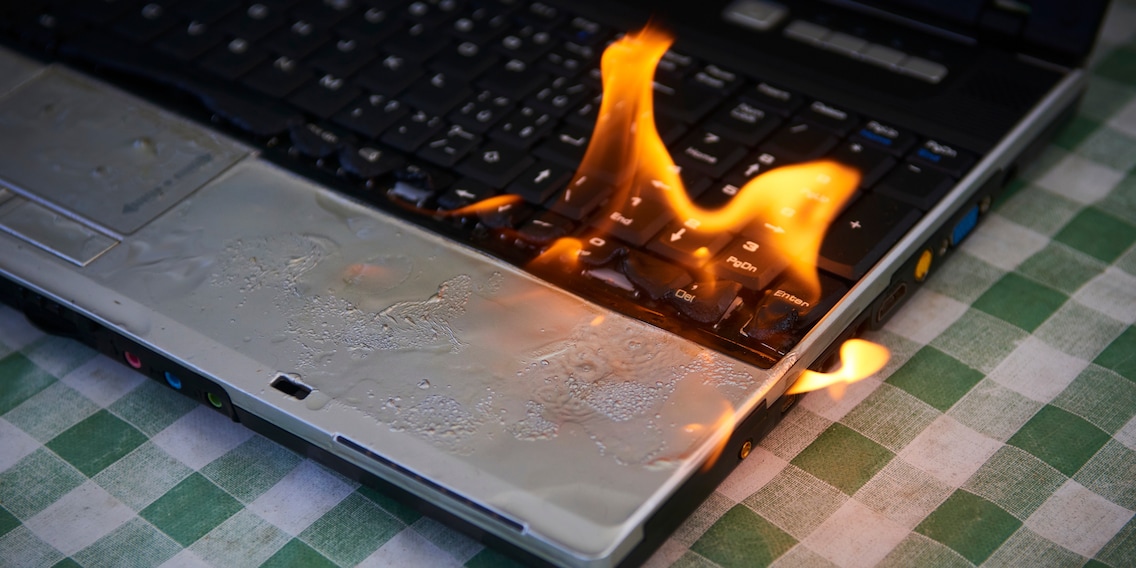 More and more flight incidents due to lithium-ion batteries

Translation:
machine translated
The fire risk is real. The number of fires involving lithium-ion batteries in aircraft is increasing, data from the USA shows.
They are in smartphones, notebooks, e-bikes, drills and many other everyday devices: Lithium-ion batteries. However, they are not as safe as most people think. For some years now, it is precisely these batteries that have been causing more and more fires - and it is particularly dangerous in aeroplanes. Therefore, it is important to educate passengers about the dangers, according to a spokesperson of the Allied Pilots Association.
Insbesondere die Ladephase ist heikel. Wird ein Akku überladen oder ist er mechanisch beschädigt, kann er überhitzen. Passiert dies, wird eine große Menge gespeicherter Energie ruckartig und unkontrolliert freigesetzt – das sogenannte «thermische Durchgehen». Dadurch entstehen sehr hohe Temperaturen und es kommt schnell zu Bränden einzelner Zellen, die sich in großem Tempo auf die Umgebung ausweiten. Oder der Akku explodiert ganz. Ebenso ist die richtige Lagerung zu beachten, da zu hohe oder zu geringe Temperaturen oder Temperaturschwankungen innerhalb kurzer Zeit auch zu einer erhöhten Brandgefahr führen können («thermische Belastung»).
An investigation by CBS News, based on data from the Federal Aviation Administration (FAA), found that there has been at least one incident involving lithium batteries on a passenger aircraft in the US on average once a week since 2021. Furthermore, the US Federal Aviation Administration confirms that the number of lithium-ion battery fires has increased by more than 42 per cent over the past five years.
The big problem with a battery fire is that it is almost impossible to extinguish. This is because the batteries produce their own oxygen as they burn due to chemical reactions, thus keeping the fire going. Even under water, a burning lithium-ion battery still provides fuel for the flames. Spread can thus be prevented if necessary, but due to the size and burning duration, extinguishing the burning battery is very difficult. In addition, the spread of smoke can cause smoke intoxication in people in enclosed spaces and be highly hazardous to health.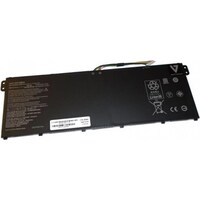 Lithium-ion batteries account for about 29 per cent of all accidents involving hazardous materials on aircraft. That's according to a CBS News data analysis of hazardous materials incidents over a ten-year period using data from the U.S. Department of Transportation's Pipeline and Hazardous Materials Administration. According to the data, 5 319 incidents occurred in the United States from March 2018 to March 2023 - 695 of which happened on passenger flights.
In the United States, some airlines now use protective containers to control battery fires. However, these are not mandatory for aircraft. According to U.S. Federal Aviation Administration guidelines, the batteries must remain with passengers and may not be abandoned.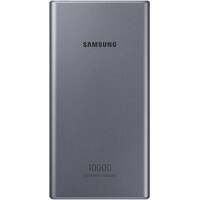 In Germany and Europe there are sometimes strict regulations on the transport and carrying of lithium batteries or devices such as laptops with lithium-ion batteries or spare batteries. As a rule, it is advisable to read the carrying restrictions of the individual airline before the flight. In some cases, the airline's permission for transport may have to be obtained beforehand.
Die Akku-Kontakte sind stets abzukleben. Es ist erlaubt, Geräte des täglichen Gebrauchs mit verbauten Lithium-Ionen-Akkus im Handgepäck zu transportieren. Ersatz-Akkus dürfen generell nur im Handgepäck mitgeführt werden. Dabei ist zu beachten, dass pro Passagier maximal zwei zusätzliche externe Lithium-Ionen-Akkus mit nicht mehr als 100 Wattstunden im Handgepäck genehmigt sind. Powerbanks unterliegen im Flugzeug den gleichen Regeln wie andere externe Li-Ionen-Akkus. Im Aufgabegepäck dürfen Geräte mit eingebauten Akkus eine Leistung von 100 Wattstunden nicht überschreiten. Starke Akkus mit mehr als 160 Wattstunden – unter anderem für E-Bikes – dürfen nicht an Bord von Passagierflugzeugen mitgenommen werden. Für medizinische Geräte sowie Rollstühle gibt es Extraregelungen. Trotz übergreifender Regeln kann jede Fluggesellschaft strenger bei den Mitnahmebeschränkungen sein.
Titelfoto: Petr Bonek/Shutterstock
---



My interests are varied, I just like to enjoy life. Always on the lookout for news about darts, gaming, films and series.
---
---
---
---
---