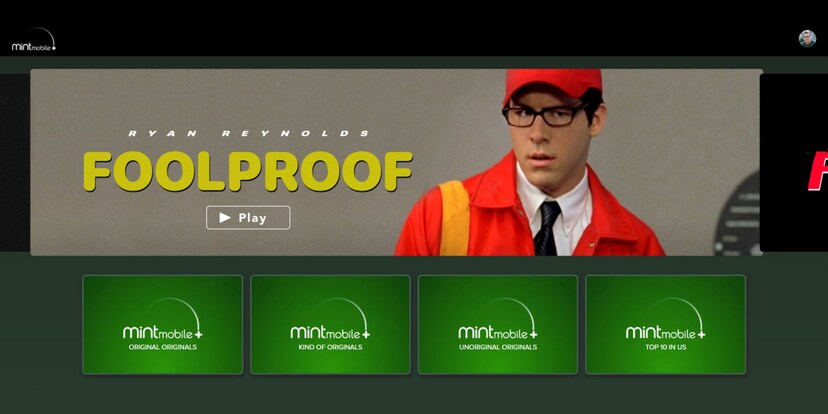 Mint Mobile Plus: Ryan Reynolds launches a brand new streaming service
Famed actor Ryan Reynolds brought out a new streaming service: Mint Mobile Plus. It gives you access to a whopping 80 minutes of Ryan Reynolds content. A movie, then. But it's free.
The world of streaming has been blessed by a promising competitor: Mint Mobile Plus. It was founded by none other than «Deadpool» star Ryan Reynolds. Last week, he proudly debuted the service on his Twitter:
Reynolds, fully aware of the potential inherent in video streaming, has decided to strike. Unlike Netflix, Disney+ and co., Mint Mobile Plus is free. And Reynolds knows: «Every tech company needs a streaming service». After all, the Canadian is a co-owner of the Mint Mobile Company, a US mobile phone provider and namesake of the platform.
The Streaming Wars enter a new phase.
Solid offer, good availability
The offer is quite enticing, featuring over 80 minutes of Ryan Reynolds. Reynolds himself describes his streaming service as «foolproof».
The film, with a solid 6.5 out of 10 points on IMDb.com – possibly the largest film database in the world – can be admired in 2003 DVD quality. Again, free of charge. For comparison: «Artemis Fowl» on Disney+ only achieves 4.1 of 10 points. Netflix's «365 dni» barely managed a lousy 3.3 of 10 points.
Reynolds knows that only the finest quality will convince viewers to jump ship. Free or not.
Reynolds' Mint Mobile Plus isn't only ahead of its competitors in terms of quality content, even though Mint Mobile Plus is currently limited to a purely web-based presence. Use this link to visit the homepage. Even in terms of design, it manages to be flawless.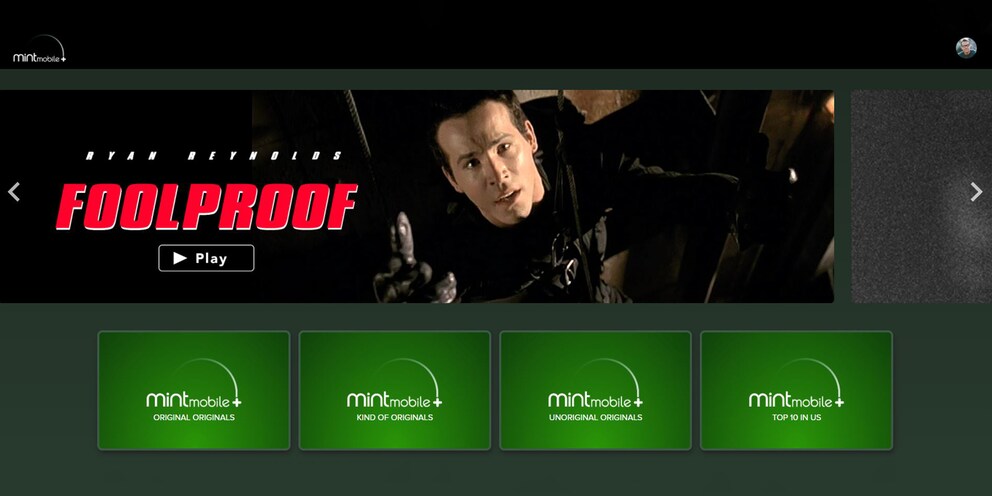 Visually, Mint Mobile Plus is based on Disney+. But Disney's cold blue glow gives way to the soothing soft green of fresh mint in the cool morning air. Nice. In addition, Reynolds divides the content into clear and orderly categories:
Original Originals.
Kind of Originals.
Unoriginal Originals.
Top 10 in US.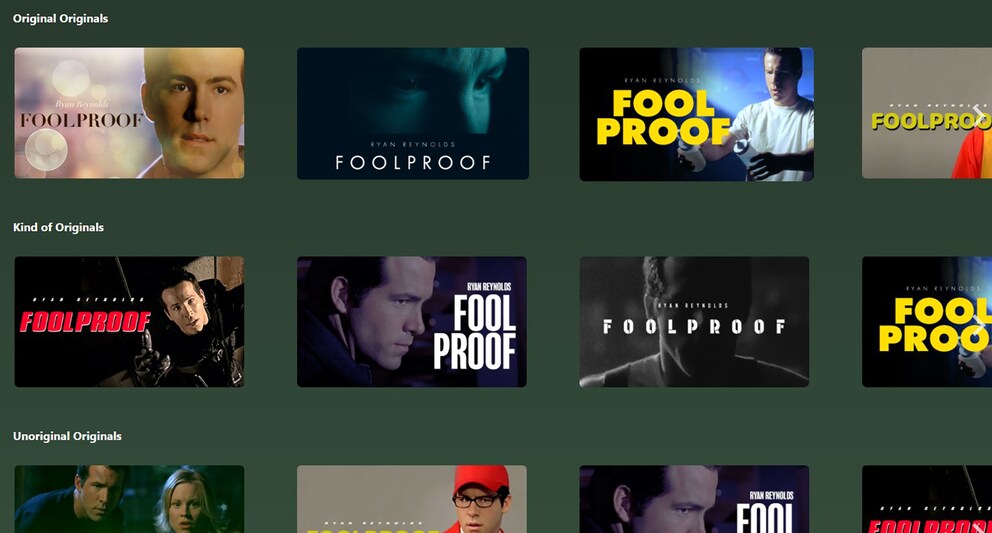 One click is enough, and you'll be enjoying 80 minutes of Reynolds in no time. Again, it's free. However, we don't know if the platform will be economically viable.
We'll probably never find out either. Just like we never found out the true identity of the person who leaked Deadpool's animated test footage back in 2014, thereby putting his career on the line and creating a billion dollar film franchise.
Meanwhile, Reynolds warns his viewers. Chances that Mint Mobile Plus will soon be taken offline are high. Apparently someone can't take the pressure of running a modern streaming service.
---
If you don't want to miss news and background information about the world of cinema and television, follow me by clicking on the «Follow author» button.
---

I'm an outdoorsy guy and enjoy sports that push me to the limit – now that's what I call comfort zone! But I'm also about curling up in an armchair with books about ugly intrigue and sinister kingkillers. Being an avid cinema-goer, I've been known to rave about film scores for hours on end. I've always wanted to say: «I am Groot.»
---
---
---