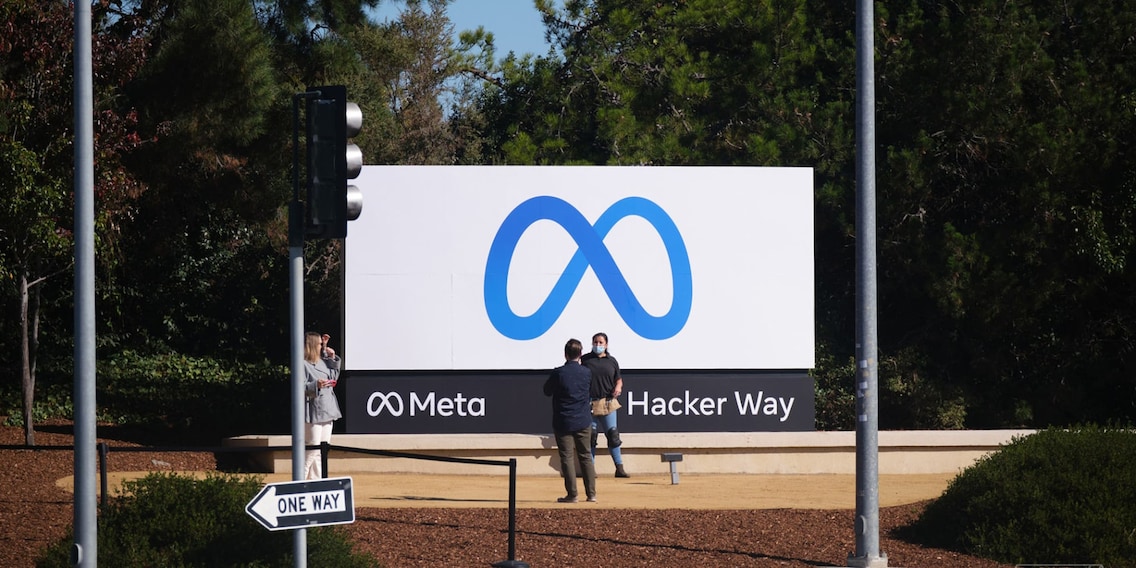 Meta's ultimatum: what's all this about «Facebook and Instagram leaving the EU»?

Meta is pressuring the EU. If data protection laws tighten any further, the group would no longer be able to maintain operations in Europe. Yet in the end, it's all just sabre rattling.
Heavy headlines and articles from the past few days: «Facebook parent company Meta could soon pull the plug on Europe!», the Swiss Blick exclaims. 20min.ch, on the other hand, is more cautious: «The Facebook parent company has once again hinted at the possibility of shutting down its most important services in Europe if it cannot transfer its users' data to its servers in the US.»
Meta has pulled back from its original statement. In a press release, the company formerly known as Facebook let the public know that no withdrawal is planned.
Still, you'd be naïve to believe that Meta only added «unable to offer a number of our most significant products and services, including Facebook and Instagram, in Europe» inadvertently in its 2021 Annual Report. A corporation such as Meta, with its immense economic power, doesn't make trivial mistakes. It's an obvious if latent threat, no matter how likely it is to occur. Naturally, the wording allows Meta an easy way out of the situation with a press release like the one above while still making headlines.
Let's analyse the perfect PR stunt.
What is Meta threatening?
Meta, Facebook's parent company, doesn't issue such threats lightly. The threat can be understood as such, or as a statement of fact. This is exactly what Meta wanted to achieve. It's classic sabre rattling. Here's Meta's Annual Report for 2021:
This might sound complex, but it's not. Essentially, it says that withdrawal from Europe is a last resort. But before Meta falls back on this drastic step, all of the following statements must be true:
No new data transfer policy – economic and/or political – for data transfer across the Atlantic. It should ideally answer who's allowed to transfer what data from location to location under which circumstances and for what purpose. Seafloor cables aren't the problem here.
The EU's SCCs aren't and will not be compatible with Meta's Business.
There are no legal alternatives to transferring data across the Atlantic.
Even if all three of these things are true, a withdrawal still isn't definite. Meta could process data in Europe. Therefore, the threats do just appear to be sabre rattling: Meta doesn't want to leave Europe.
Why does Meta want to stay in Europe?
Meta is determined to hold on to the European market. Why? Money. During the fiscal year 2021, Meta's revenue in Europe amounted to $28,573,000,000 – $28 billion – according to the Q4/2021 Earnings Report (page 2). This corresponds to 26,372,736,135 Swiss francs, making Europe Meta's second-largest market.
If Meta withdraws from Europe, the Group will lose 24.68 per cent of its total revenues.
That's money Meta doesn't want to give up. Recent events show that investing in Meta is far more volatile than previously thought. At the beginning of February 2022, the group lost more than 26 per cent of its share value in one day. The loss amounts to $230 million. That's the biggest one-day loss in the history of the stock exchange. Why? A single share was supposed to cost USD 3.84 at the end of 2021. At the end of the year, the value stood at USD 3.67, 17 cents below the value expected by investors. On top of that, Meta announced that, for the first time in the company's history, fewer people were using Facebook per day. However, user numbers on Instagram and WhatsApp continue to grow.
Furthermore, Apple has removed an important revenue tool from Facebook with its «Do Not Track» feature. Since iOS 14.5, users have been given a choice when opening an app for the first time: is the app allowed to collect, record and resell user data? This has led Meta to blame Apple for its $10 billion loss.
Background informationSmartphone

Apple iOS 14.5: online privacy, please
Who will stand up to Facebook?
Facebook's business model is based on, among other things:
Selling ads.
Recording and reselling user data.
Microtransactions on the platform.
Now the user data part has fallen away to a remarkable degree, costing the company $10 billion. Besides Apple, Meta's EU gamble could also throw a spanner in the works.
Meta names Privacy Shield as an example of such a law or regulation. This agreement governed the exchange of data across the Atlantic between 2016 and 2020. Privacy Shield was declared invalid by the European Court of Justice on June 16, 2020. The Court justified their reasoning by stating that Privacy Shield doesn't sufficiently protect European data.
Privacy Shield will be replaced by another agreement. However, none has emerged yet. Facebook now fears that such an agreement will more tightly regulate or restrict the Meta Corporation's data sharing.
In this context, other agreements have also come into focus. Standard Contract Clauses (SCCs) are currently under close legislative scrutiny. Meta received an initial draft decision in this regard from the Irish Data Protection Commission (IDPC) in August 2020. It states that SCCs don't provide sufficient protection for European data. In an extreme case, this would mean that no data from Europe would be allowed to flow to Meta in the USA.
What can Meta do?
Meta itself can do little, as the group isn't directly involved in the legislative process. But Meta won't just wait around and hope that future regulations and agreements will be to their benefit. Meta controls 25 lobbyists in the EU. Among them are people such as Hans Hoefnagels and Lara Levet, both accredited by the European Parliament. Their task is to influence politicians and their decisions in a way that benefits Meta.
In the end, Meta is left to question whether or not it's still worth operating in Europe. Or whether it can maintain the operation in its current form. If this isn't the case – an extremely unlikely scenario – Meta could withdraw from the European market altogether, or offer a solution similar to TikTok.
The short video platform TikTok exists in two versions using identical software. First, there's Douyin for the Chinese market. Here, on the other side of China's Great Firewall, there's TikTok. Douyin users don't have access to TikTok content in their smartphone app. TikTok users don't have access to Douyin videos when using the app. In the browser version, you can access both pages via a URL.
Aside from lobbying and a highly theoretical and unlikely divorce, there's public relations, of course. Even if Meta halfheartedly threatens to pull out of Europe, it makes headlines. «If such and such factors don't apply, then that's something we might consider» turns into a scandalous news story.
Meta knows this.
A reassuring press release a few days later is unlikely to be noticed. Even if the media play down the story, such scandalous news will remain in readers' minds.
The end of a PR stunt and a new campaign
Meta has halted their sabre rattling. At least for now. Naturally, the group's job isn't over yet. This is just the beginning. After the fall of Privacy Shield, a new agreement is due. Until every last detail has been signed off, Meta will fight to make it as Meta-friendly as possible.
A look at how they communicate shows what their strategy is:
Meta doesn't want bad press. It's the duty of every listed company to inform investors about possible risks.
Meta isn't the only corporation that requires data transfers across the Atlantic for its core business.
Meta has «absolutely no desire» to withdraw from Europe.
Meta isn't alone in its fight for business-friendly regulation of data transfer across the Atlantic. More than 70 other companies – including European ones – are in favour of such regulations.
International data transfer is at the heart of global trade.
So far, so good. Yet, Meta just can't resist. The corporation publishes a new docile threat. This time Meta isn't fooling anyone.
Well played, Meta, well played…
---



Journalist. Author. Hacker. A storyteller searching for boundaries, secrets and taboos – putting the world to paper. Not because I can but because I can't not.
---
---
These articles might also interest you
Skeleton Loader

Skeleton Loader

Skeleton Loader

Skeleton Loader

Skeleton Loader

Skeleton Loader