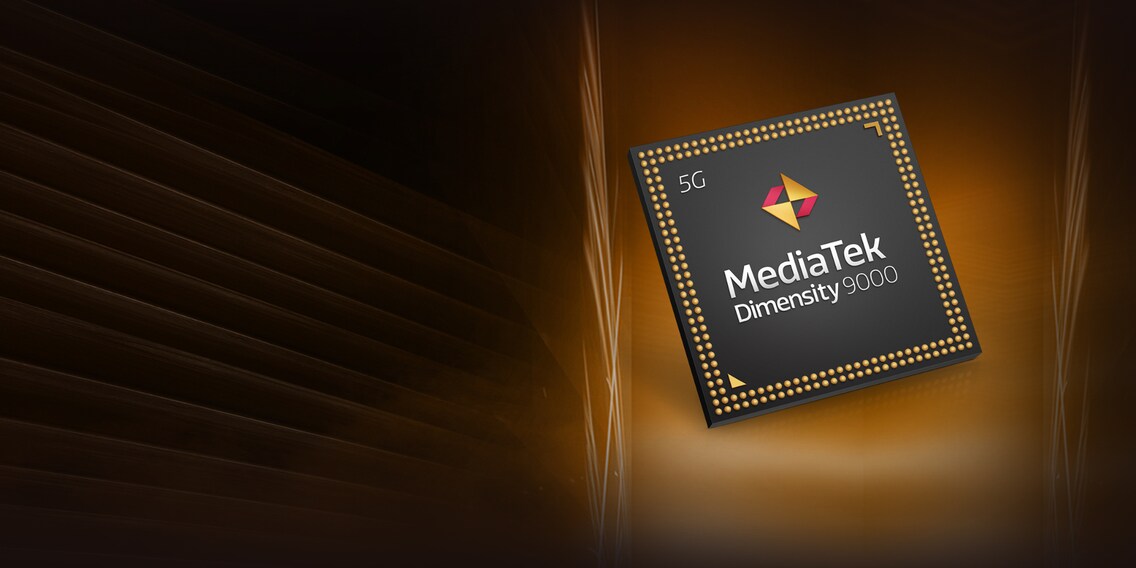 Mediatek Dimensity 9000 leaves Snapdragon 8 Gen 1 and Exynos 2200 behind

Translation:
machine translated
In the first benchmark results, the Mediatek Dimensity 9000 performs very well compared to the Snapdragon 8 Gen 1 and Exynos 2200.
It was not so long ago that a Mediatek processor was a clear sign for a low-priced smartphone. This is changing now at the latest with the Dimensity 9000. It is on par with other top chipsets and even leaves them behind in Geekbench 5
The best Android processor
The results of the benchmark tests with Geekbench 5 come from the Twitter account Ice Universe, which regularly publishes leaked information in advance. 4410 and 1278 points are achieved by the Dimensity 9000 in Geekbench 5's multi- and single-core tests, respectively, which means it performs better than the Snapdragon 8 Gen 1 (3752 and 1231 points) and Samsung's Exynos 2200 (3534 and 1109 points). Only the iPhone 13's A15 chip achieves better scores with 4885 and 1750 points.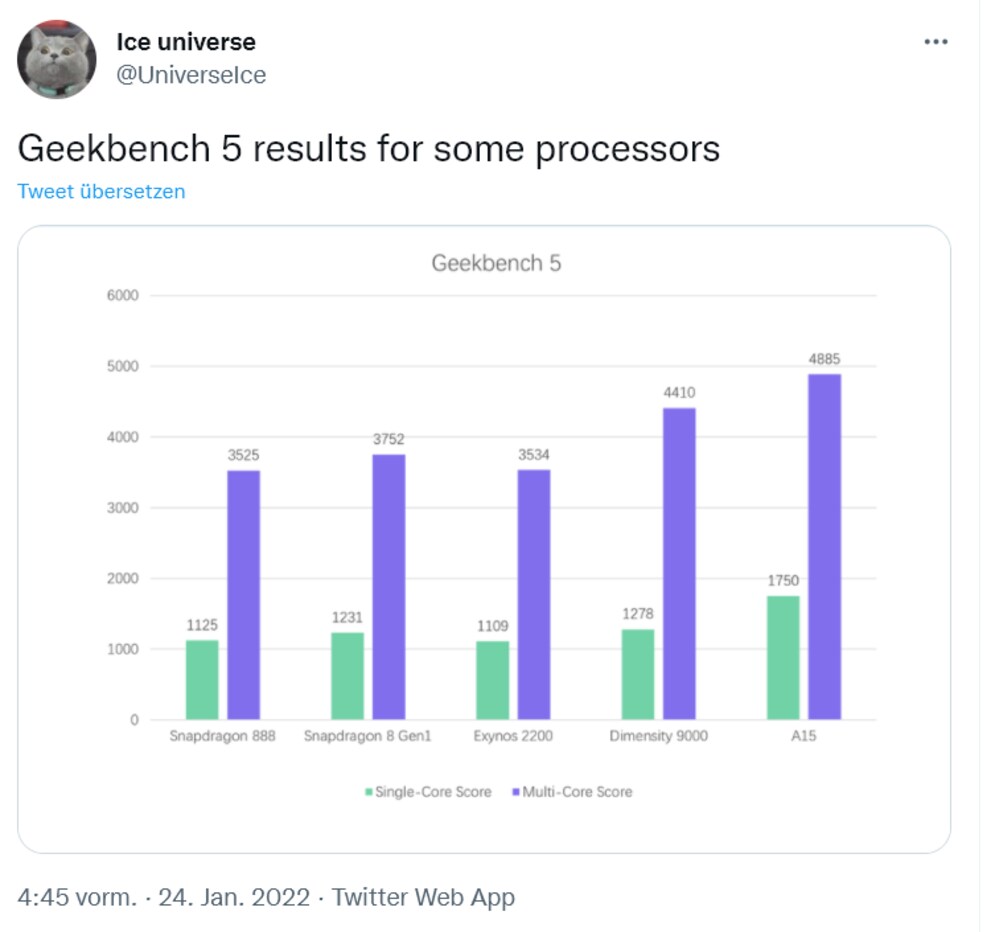 However, the numbers should still be taken with a grain of salt. There is no smartphone with the Dimensity 9000 yet, and the Exynos 2200 will only be available in a production device with the Galaxy S22 in February. Only the scores of the Snapdragon 8 Gen 1 match those achieved in the Xiaomi 12.
The Dimensity 9000 scores better than the Snapdragon 8 Gen 1 and the Exynos 2200 in Geekbench 5, but all three processors are still on the same level. You should not notice any differences in everyday use - if you do, the software or the working memory are also possible causes. Furthermore, these are only the results of one benchmark test out of many so far.
---



When I was but a young student, I'd sit in my friend's living room with all my classmates and play on his SuperNES. Since then I've had the opportunity to test out all the newest technology for you. I've done reviews at Curved, Computer Bild and Netzwelt, and have now arrived at Galaxus.de. 
---
---