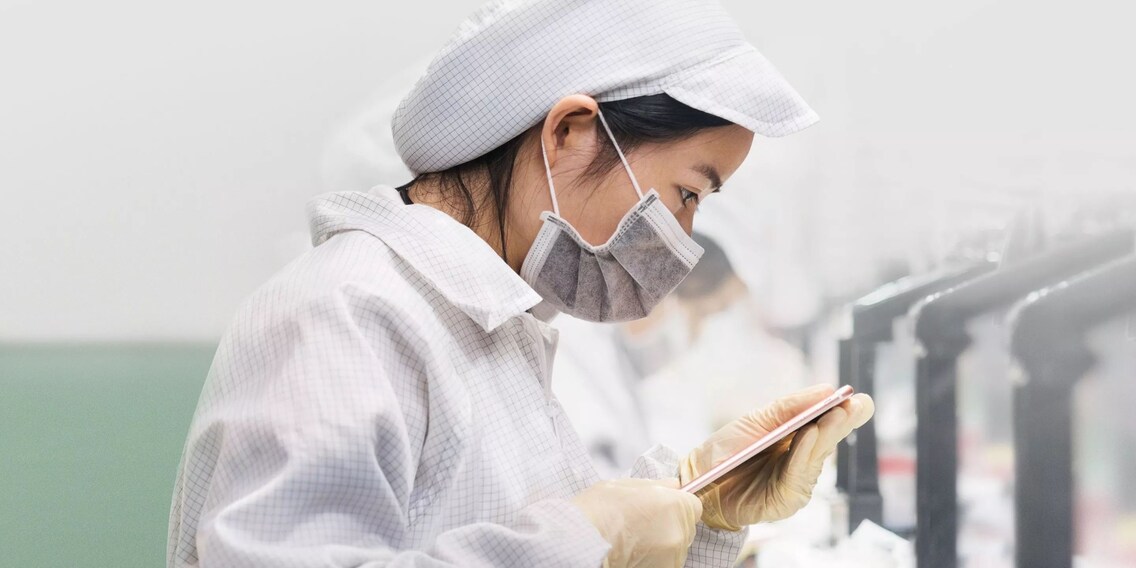 Mass layoffs at Foxconn jeopardise iPhone production

Translation:
machine translated
More than 20 000 workers have left the Foxconn factory in Zhengzhou where the iPhone 14 Pro is manufactured. There could therefore be delivery problems. The wave of layoffs is the result of restrictive lockdowns due to a Corona outbreak at the production facility.
Apple supplier Foxconn is struggling with unrest and mass layoffs at its Zhengzhou site. More than 20 000 workers left the company last week. This has led to a 30 per cent loss of production, reports the Reuters news agency, citing an inside source. There are already backlogs for the iPhone 14 Pro. > The reason for the layoffs is China's restrictive covid policy, which results in lockdowns for entire factories. Because of an outbreak at Foxconn's production facility in Zhengzhou, the company resorted to strict measures. For example, canteens were closed and the movements of employees were rigorously controlled. Nevertheless, the Corona virus continued to spread. Many employees broke out of the factory and fled to their hometowns.
Foxconn subsequently promised workers bonuses if they stayed, but apparently did not pay them. At the same time, an even more restrictive lockdown was imposed on the factory. This led to mass protests and violent clashes with the security forces.
To stop the unrest, Foxconn offered severance pay of one to two months' wages to protesters who wanted to quit. More than 20 000 apparently accepted the offer and left the factory. These were mainly newly hired workers. In total, more than 200,000 people work in the "iPhone City" in Zhengzhou. It is the only factory where Apple's premium smartphones iPhone 14 Pro and iPhone 14 Pro Max are manufactured.
The loss in production capacity comes at the worst possible time for Apple - just before the important Christmas shopping season. The iPhone maker's stock fell two per cent after the wave of layoffs was announced.
Titelbild: Shutterstock
---



My fingerprint often changes so drastically that my MacBook doesn't recognise it anymore. The reason? If I'm not clinging to a monitor or camera, I'm probably clinging to a rockface by the tips of my fingers.
---
---
These articles might also interest you