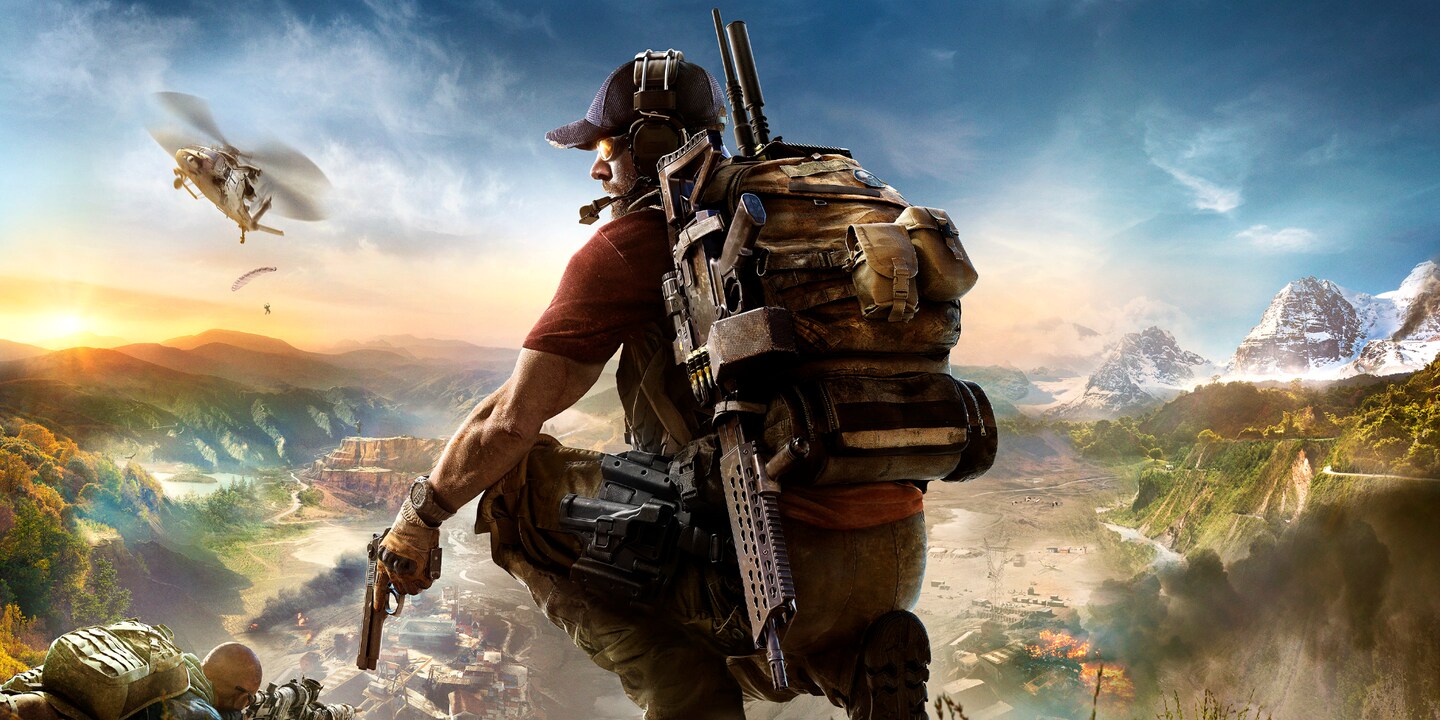 Look forward to these 37 games out in 2017

Let's hope your pile of shame with all of last year's games has melted because 2017 might just be an even better gaming year! Whatever you do, make a note of this selection right here.
January is generally quite calm. However, come February and game developers will start bombarding us with their latest sensations. I've put together a list of games that really impressed me and will hopefully inspire you too. What's more, there's a high probability that these games will actually be released this year.
For Honor
First short tests definitely whetted my appetite. Medieval massacres with Samurais, Vikings and knights make for a truly sensational mixture. Well-timed blows are required instead of unskilled button mashing. Pow pow! Click here to preorder
PC, PS4, Xbox One, 14 February 2017
Horizon Zero Dawn
Prepare for a post-post apocalypse scenario in this open world game titled Horizon Zero Dawn. Think Far Cry Primal but with robot dinosaurs. All kinds of weapons, gadgets and quests are waiting for you. Not to mention the story's great potential. Click here to preorder
PS4, February 28, 2017
Torment: Tides of Numenera
InXile has proven several times that they are still masters of the role play formula. Planescape's spiritual successor Torment focusses on story and dialogue rather than battles. But fear not, there are still plenty of the latter. With your troop of colourful heroes, you can expect an epic adventure.
PC, PS4, Xbox One, 28 February 2017
Tom Clancy's Ghost Recon Wildlands
Say hello to yet another game with a huge open gaming world that invites you to disarm terrorists and drug lords either solo or in a team. As part of a military special unit, you set out to infiltrate enemy bases in Bolivia, blow stuff up or release hostages. How you proceed is up to you. Choose between silently creeping in through the backdoor (for all of you who have nerves of steel) or bursting in the main entrance (me and my mates). This can potentially backfire or prove successful. Click here to preorder
PS4, Xbox One, PC, 7 March 2017
Mass Effect: Andromeda
Personally, one of my favourite game series ever. This epic role play saga is most likely to be equally enthralling even without its former hero Shepard. Get ready for an adventurous journey through the galaxy with fantastic new worlds and hopefully exciting new characters you need to seduce on the way. 😍 Click here to preorder
PC, PS4, Xbox One, 21 March, 2017
South Park: The Fractured But Whole
If this games takes up where it left off, we'd better prepare for a gloriously crude but hilarious adventure. Instead of fantasy, the South Park kids are going for superheroes. Wearing colourful costumes, this role-playing game will have you roaming the streets and beating up curious enemies from the cult TV series in turn-based fights. Click here to preorder
PC, PS4, Xbox One, March 2017
The Legend of Zelda: Breath of the Wild
Apart from the very first Zelda for NES, the adventures of the green-clad protagonist Link generally left me cold. However, the latest edition for Nintendo Switch and Wii U is an open, inviting game world with various activities and challenges – it all looks so enticing! Click here to preorder
Wii U, Switch, possibly March
Desync
With its cyberpunk look and 80ies synth sounds, Desync immediately won my heart. Visually, this colourful shooter is definitely an eye-catcher. The aim is to deliver the most spectacular kills possible.
PC, early 2017
Little Nightmares
This little gem has come all the way from Sweden. With its unique graphics in combination with elements of mystery and grotesque creatures, I can definitely recommend this creepy but pretty little game.
PS4, PC and Xbox One, early 2017
Tokyo 42
Described by its makers as a mixture between Syndicate and GTA 1, it might also evoke buzzwords including sci-fi, isometric perspective and open world chaos. Futuristic Tokyo is begging you to let off steam.
PC, PS4, Xbox One, early 2017
The Sexy Brutale
Enjoy "Groundhog Day" meets "Downton Abbey" in this murder mystery. Relive the same day over and over ago and try to find out why the residents are being killed one by one.
PS4, PC, Xbox One, early 2017
Hello Neighbor
A creepy neighbour has it in for you. Even so, you keep creeping out of the house. Why? I really don't know. His unpredictable behaviour and clever moves will repeatedly scare the living daylights out of you.
PC, summer 2017
Red Dead Redemption 2
What can I say? The first part was one of the best open world games I've ever played and the Wild West setting provides a wealth of untapped potential. Following the success of GTA 5, Rockstar is bound to go down the multi-player route even more. If this generates a few exciting modes, then this game will be an absolute hit! Best ask your boss for some days off right away. Click here to preorder.
PS4, Xbox One, autumn 2017
Star Wars Battlefront 2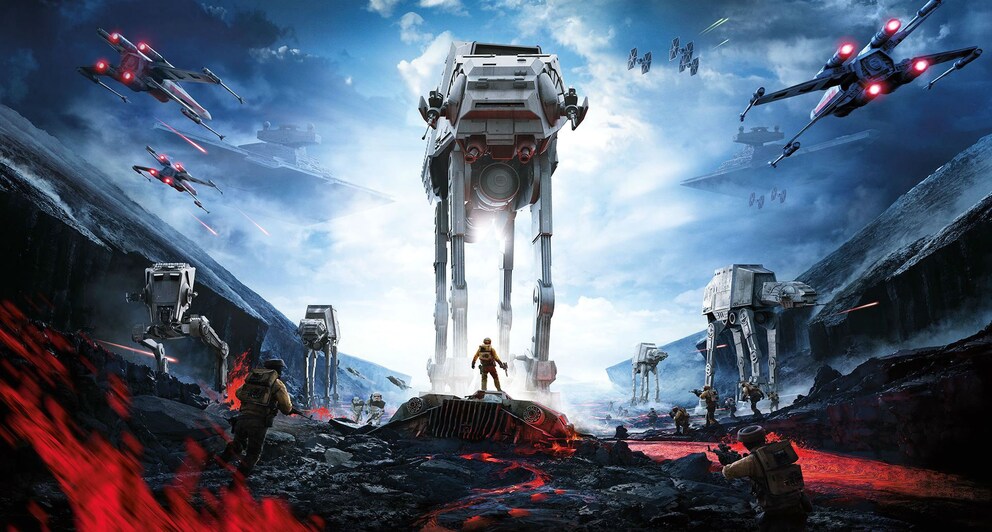 Developer Dice promised to focus more on a true single-player campaign in part two. After the first-class campaign in Battlefield 1, expectations are high. Provided that the gameplay in multi-player mode gains a bit of depth, this could might just be a killer game. Perfect to get in the mood for Star Wars VIII!
PC, PS4, Xbox One, autumn 2017
Assassin's Creed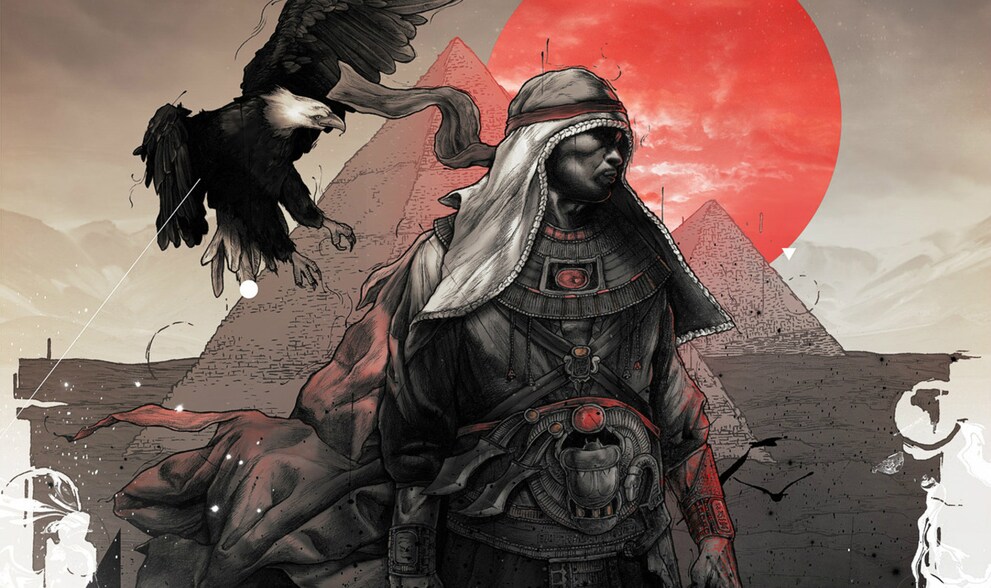 Image: USGamer
After a two-year break, there's a good chance that it's assassination time again this autumn. If the rumours are true, it's off to ancient Egypt! I don't know about you, but I'm starting to feel like pulling down my hood and climbing up houses. Let's just hope that Ubisoft has updated the gameplay that's always the same. They have had enough time after all.
PC, PS4, Xbox One, possibly autumn 2017
Project Cars 2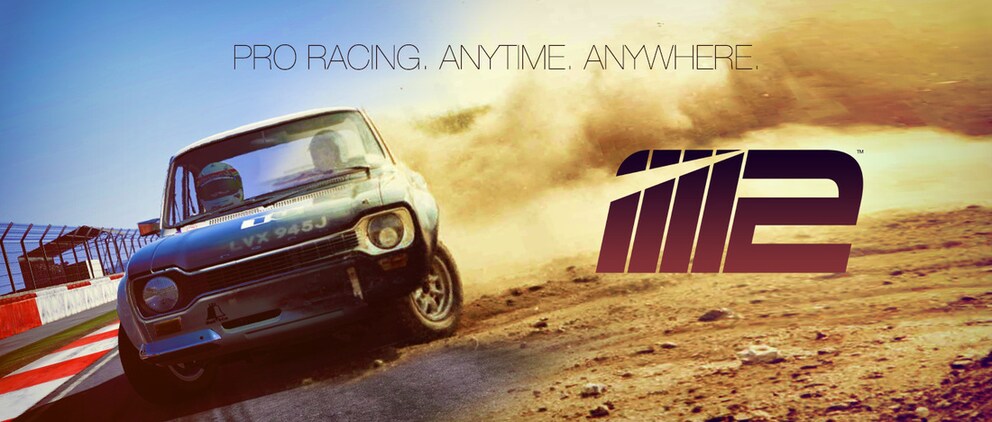 The first part that was financed by crowdfunding particularly appealed to simulation fans who are into their graphic porn. Countless vehicles, an authentic driving style and jaw-dropping graphics made this game an absolute favourite among race fans. The successor promises to include over 200 vehicles and over 200 courses. Oh what joy!
PC, PS4, Xbox One, autumn 2017
Full Throttle: Remastered
After the Day of the Tentacle was so lovingly and extensively edited, I really can't wait for Full Throttle: Remastered! It's always been one of my favourite adventure games from LucasArts – even though the game developer studio practically doesn't exist anymore. With some visual pimping and a bit of tweaking to the controls, this will be a guaranteed gas. Get on that bike with ruffian Ben, solve puzzles and beat up other bikers.
PC, PS4. PS Vita. 2017
Prey
Although this release has nothing to do with the game of the same name from 2006, there are certain parallels being the weird sci-fi shooter it is. In a space station infested with scary creatures, your aim is to defend yourself with visionary weapons and magic skills. This gives you the power to turn into an object if need be – but so can the aliens, or whatever they are. Click here to preorder
PC, PS4, Xbox One, 2017
Days Gone
This one's very reminiscent of The Last of Us. Once again, a zombie apocalypse is on the menu and you're trying to defend yourself against the hordes of undead with limited resources. In this open game world, you are regularly given tasks that put you in dangerous situations. A really spectacular aspect is the sheer number of undead that roll in like waves.
PS4, possibly 2017
Agents of Mayhem
From the creators of the crazy, GTA-esque Saints Row series, this is a superhero game with a twist. Pick your squad of three characters from a roster of 12 different heroes, depending on the situation you're in. This creates countless weird and wonderful combinations. This is action-packed fun with a great sense of humour!
PC, PS4, Xbos One, 2017
Quake Champions
The multi-player of last year's Doom was a letdown compared to the outstanding campaign. Thankfully, id Software has created Quake Champion – a multi-player game through and through. Because it's fashionable, this FPS allows you to choose between different characters who all have unique skills.
PC, possibly 2017
Death's Gambit
Glorious pixel art meets Dark Soul-esque gameplay. I really have a soft spot for the former; the latter depends on the level of difficulty. Fighting the sometimes enormous monsters requires great skill and excellent timing.
PC, PS4, PS Vita, 2017
Below
Below has been in development for years but is said to be released in 2017. For the most part, the game is set underground and challenges you with countless dangers and monsters.
PC, Xbox One, 2017
Ni No Kuni Revenant Kingdom
The first part sucked me in and wouldn't let me go. The mixture of Pokémon and Final Fantasy set in a beautiful story was realised by the talented animation studio Ghibli (Totoro, Chihiro) and has set a high bar for the second part. One of the few Japanese role-playing games that I'm really excited about.
PS4, 2017
Nidhogg 2
The breath-taking fencing game that really comes into its own when you play it against each other now has a successor. Compared to the minimalistic predecessor, the design has been spiced up considerably. Other than that, you're in for some heated battles in which best friends become sworn enemies.
PC, PS4, 2017
Pyre
The makers of Bastion and Transistor have created the next promising game that stands out because of the immense attention to detail that went into the graphics. Following two single-player games, the latest release is a team-based role-playing game that is what you might refer to as abstract fantasy football. It's definitely not lacking originality.
PC. PS4, 2017
Divinity: Original Sin 2
A genuine role-playing game with countless characters that can be added to your group and tactical battles that require a combination of elements. This is all topped off with a complex story and numerous quests. Like its predecessor, this part also allows you to play cooperatively.
PC, 2017
Eitr
Eitr is another isometric perspective role-playing game. It tells a story based on Nordic mythology and features a battle system that is not uncontrolled button bashing but strategic fights that require timing, blocks and dodging.
PC, PS4, Xbox One, 2017
Worlds Adrift
MMOs are no longer riding the wave of success that followed the launch of World of Warcraft. But Worlds Adrift has a totally unique approach. The game is set in a persistent sandbox world. Each change lasts forever and is visible to all players. Discover floating islands and win battles in your unique, self-made skyship.
PC, 2017
State of Decay 2
Behold! Another zombie survival game! Its predecessor was totally awesome – a selection of characters browsing zombie-infested locations for resources and possibilities to expand their safe haven. Although the gameplay loop was motivating, it could have done with a few improvements. And that's pretty much exactly what you can expect from the successor.
PC, Xbox One, 2017
BattleTech
Alongside Warhammer, BattleTech is probably one of the most famous tabletop series. Now it's back as a turn-based strategy game in the style of XCOM. But instead of steering soldiers, you've got massive Mechs at your disposal. Personally, I absolutely loved XCOM and have a soft spot for Mechs. So for me, this was a match made in heaven.
PC, 2017
Warhammer 40K: Dawn of War 3
Speaking of Warhammer – there's a new game out here, too! Unlike BattleTech, Dawn of War is a real-time strategy game. Keeping in mind how outstanding its predecessor was, the pressure is on for developers Relic. The battles already look spectacular and if the campaign is just as first-class, we're in for a treat.
PC, 2017
Punch Club 2: Fast Forward
Punch Club was one of my absolute favourite games in 2016. A heart-warming boxing management game with countless references to Rocky, The Ninja Turtles or Pulp Fiction and a 8-bit graphic style to match.
PC, 2017
Overland
Venture through a post-apocalyptic world in Overland. Move from one randomly generated level to the next. Meet all kinds of monsters, humans and challenges in this eerie survival game.
PC; 2017
Gran Turismo Sport
Even though this series has lost some of its glory, it remains the king of racing simulators for many. With the release of Gran Turismo Sport, Sony is aiming to reclaim its pole position and promises breath-taking graphics and an ultra-realistic driving experience. Well, I guess I'd better slip into my racing gloves. Click here to preorder
PS4, 2017
Detroit: Become Human
Heavy Rain and Beyond Two Souls were two exceptionally intense action adventures. Detroit: Become Human also tells a story with many twists that are influenced by the way you play. The game is about different types of androids who end up in all kinds of hairy and emotional situations. There's no denying certain similarities to iRobot or A.I. Definitely an exciting starting situation.
PS4, 2017
Uncharted 4: The Lost Legacy
As the DLC for Uncharted 4 will be a stand-alone game, there's no need for you to buy the main game as well. It follows the events of part four and the supporting characters Chloe and Nadine Ross. The ladies' approach is altogether more silent than what we're used to from Nathan Drake. I like the idea of focussing on two supporting characters. There might even be a guest appearance by some familiar faces – who knows?
PS4, 2017
I've crammed way more games into this list than originally planned and the ideas still keep coming. And don't get me started on all the new releases for the Nintendo Switch! What about you? What games are you looking forward to most?
You might also like (in German)
---

Being the game and gadget geek that I am, working at digitec and Galaxus makes me feel like a kid in a candy shop – but it does take its toll on my wallet. I enjoy tinkering with my PC in Tim Taylor fashion and talking about games on my podcast http://www.onemorelevel.ch. To satisfy my need for speed, I get on my full suspension mountain bike and set out to find some nice trails. My thirst for culture is quenched by deep conversations over a couple of cold ones at the mostly frustrating games of FC Winterthur.
---
These articles might also interest you
Skeleton Loader

Skeleton Loader

Skeleton Loader

Skeleton Loader

Skeleton Loader

Skeleton Loader