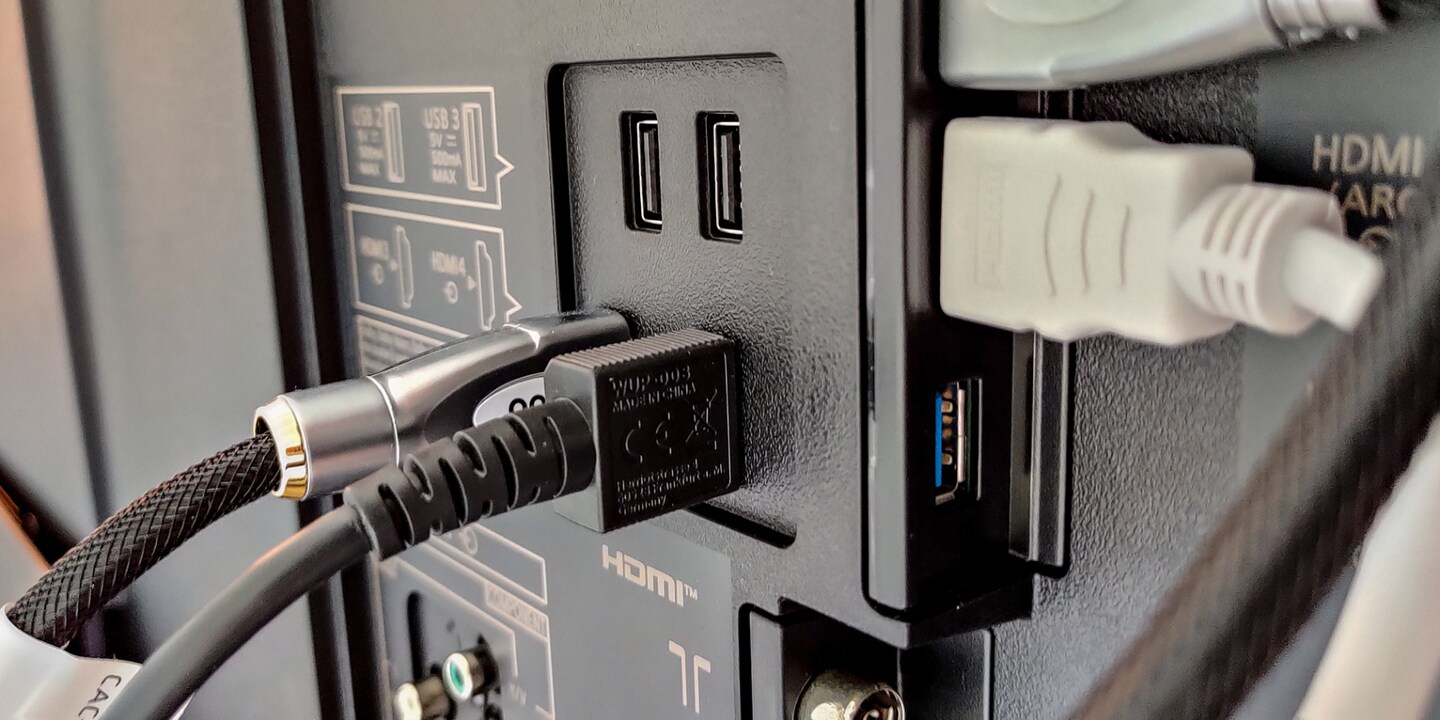 LGs 2020 UHD TVs don't support full HDMI 2.1 and it doesn't really matter

A recently published Forbes article is causing quite a stir. According to its author, LGs 2020 UHD televisions don't support full HDMI 2.1. But dig a little deeper and it's only half as bad as it sounds.
LG OLED and LCD televisions with UHD resolution don't support full HDMI 2.1 in 2020. This is because the underlying HDMI 2.1 bandwidth, which is 48 Gbps, is «only» 40 Gbps at LG. Forbes journalist John Archer recently reported this in an article he wrote.
But it sounds worse than it is. The good news is that the reduced bandwidth is most likely not going to have any effect on the image and sound quality of the 2020 UHD TVs by LG. On the contrary, if LG has anything to say about it.
The trouble with «full» HDMI 2.1
What is bandwidth for anyway? It's used to transfer large amounts of data from an external source to your TV. From a Blu-ray player or a game console, for example. The larger the data, the more bandwidth you need for that data to reach your TV and then be processed into an image.
HDMI 2.1 is currently the largest interface between TVs and external sources in terms of bandwidth. HDMI 2.1 is mainly found in televisions in the upper price range and released in 2019 or later. The 48 Gbps are required to process uncompressed UHD image signals at 120fps, 4:4:4 chroma and with 12-bit colour depth.
As John Archer reported, LG informed him that, although their 2020 UHD TVs have HDMI 2.1 with reduced bandwidth, they are still capable of processing uncompressed UHD image signals at 120fps, 4:4:4 chroma and with 10-bit colour depth. LG claim that this implies a bandwidth of 40 Gbps.
LG's official statement reads as follows:
While LG covered most of the HDMI 2.1 related specs in its 2019 TVs, including full bandwidth support in all of the HDMI ports for its 4K and 8K TVs, the market situation evolution indicated that real content that requires 48Gbps is not available in the market.
And further:
Based on market situation, LG decided to re-allocate the hardware resources of 2020 chipsets optimizing for AI functions including CPU&GPU and supporting full bandwidth in only 2 ports of 2020 8K TV series (ZX series, NANO99, NANO97, NANO95). And the rest of the ports of 8K TVs and all HDMI 2.1 ports of 4K TVs have lower bandwidth than 48 Gbps but support up to 4K 120P 4:4:4/RGB 10bit. We apologize for not flagging this earlier to you.
In other words: LG believe that their intelligent image and sound optimisations produce better results if computing power is removed from the HDMI 2.1 port and allocated to AI functions instead. That's LG's «AI Picture» and «AI Sound». The South Korean company justifies this redistribution of resources by saying that no content exists that uses the full 48 Gbps bandwidth.
So the difference between LG's 40-Gbps/HDMI and 48 Gbps/HDMI is in the displayable colour depth. 10 bits instead of 12 bits.
10-bit vs. 12-bit colour depth: it's all the same
In theory, the two colour depths are only relevant for the HDR standards «HDR10/HDR10+» and «Dolby Vision»:
HDR10 and HDR10+ have 10-bit colour depth and display 1.07 billion colours
Dolby Vision has 12-bit colour depth and displays 69 billion colours
In practice, however, there is not a single TV panel out there that displays a colour depth of over 10 bits. Televisions that are able to process Dolby Vision signals with a potential 12 bits still only display 10 bits. This means that the only advantage of dynamic Dolby Vision over static HDR10 is its ability to transmit HDR information for each individual frame instead of just once for the entire content. But this has nothing to do with colour depth.
So if it's true that LG can actually produce a better picture by cleverly redistributing resources without affecting other important HDMI 2.1 features, like variable frame rates or Auto Low Latency Mode (ALLM) for gaming with low input lag, why not?
What LG's statement really means
To sum up, LG's lean HDMI 2.1 on 2020 UHD TVs doesn't support 12-bit signals but only 10-bit signals when played back in UHD resolution and at 120 frames per second. So should LG's concession that their 2020 UHD TVs only have 40 Gbps/HDMI 2.1 worry you?
No. Film and series buffs will enjoy watching content at 24 frames per second. That's still plenty of space for Dolby Vision in the bandwidth – figuratively speaking. And gamers will still be getting UHD resolution with HDR and at 120 frames per second.
What's more, it remains to be seen whether the new 2020 consoles even support Dolby Vision. After all, the relationship between Sony and Dolby is very tense as you can see in this extensive blog post by Dolby. Microsoft, on the other hand, is more advanced when it comes to this matter.
Either way, 40 Gbps/HDMI doesn't make a difference on the 10-bit panel today's TVs are equipped with.
---

I'm an outdoorsy guy and enjoy sports that push me to the limit – now that's what I call comfort zone! But I'm also about curling up in an armchair with books about ugly intrigue and sinister kingkillers. Being an avid cinema-goer, I've been known to rave about film scores for hours on end. I've always wanted to say: «I am Groot.»
---
---
---
These articles might also interest you
Skeleton Loader

Skeleton Loader

Skeleton Loader

Skeleton Loader

Skeleton Loader

Skeleton Loader