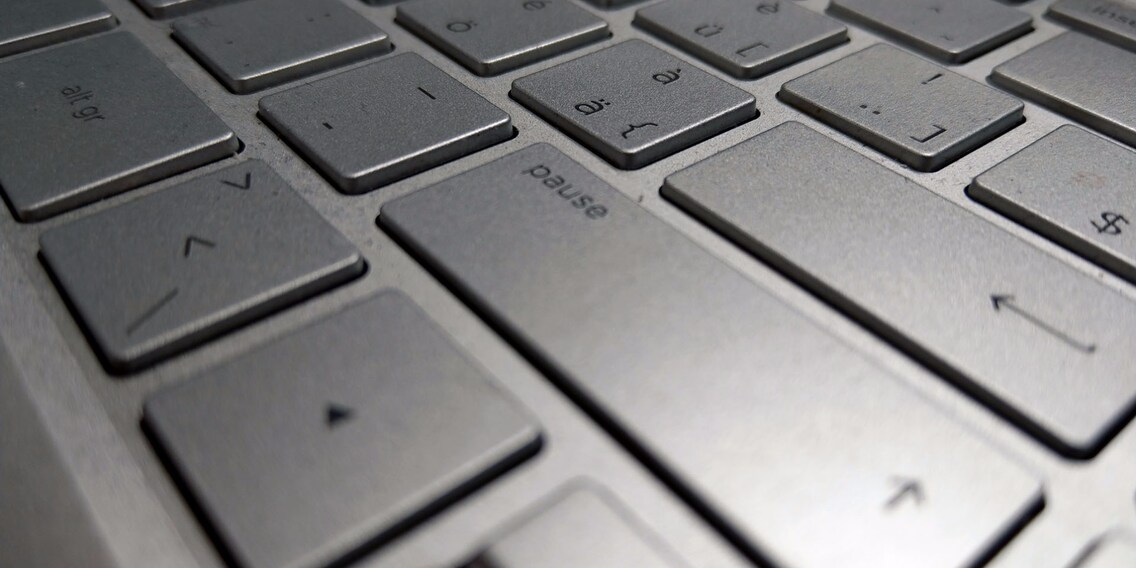 Laptop keyboard ≠ laptop keyboard: Let's take a closer look at your keys

I recently wrote about how important it is to check out the keyboard before you buy a new laptop. In an anonymous commentary, I was asked what exactly I meant. Here's the answer.
When someone comments on an article of mine with a question mark, I'd usually wonder what to make of it. Not so this time. The anonymous user was referring to this sentence from my advice on buying a new laptop.
It's worth checking out the keyboard.
I knew what the anonymous user meant, I should have gone in to a bit more detail here. Laptop keyboard are a special case. When I said it was worth checking out the keyboard, I knew exactly what I meant. Laptop manufacturers only have limited space to fit all keys in and tend to get creative with the layout.
Focus on the right side
Most layout changes are made on the right side of the keyboard, where Enter, Shift, Backspace and the arrow keys are on a Swiss keyboard. As a reminder: This is what a Swiss keyboard looks like.
Further to the right, you'll see the Delete, Insert and Co keys and the numeric keypad. All in all, leaving a bit of space between keys, this keyboard will be about 44 cm wide. The problem is, a 13-inch laptop is only 30 cm wide. This is why there's usually no numeric keypad, the arrow keys are moved below the Shift key and the space key is shortened. And that's not all.
Let's have a look at more keyboards
As an example: Personally, I couldn't work with the Lenovo Yoga 910, as I always use the Shift key on the right side. On this keyboard, the right Shift key is smaller than usual and next to the arrow up key. I pressed enter instead of shift millions of times when I tried it out and got so annoyed that I decided never to buy this laptop. But the same doesn't necessarily apply for everyone.
I headed down to the Zurich store and took pictures of all laptops that are on display there. I'll admit, the pictures aren't exactly award-winning, but I'm hoping you'll see what I'm trying to get at.
This might also interest you
---



Journalist. Author. Hacker. A storyteller searching for boundaries, secrets and taboos – putting the world to paper. Not because I can but because I can't not.
---
---
These articles might also interest you
Skeleton Loader

Skeleton Loader

Skeleton Loader

Skeleton Loader

Skeleton Loader

Skeleton Loader