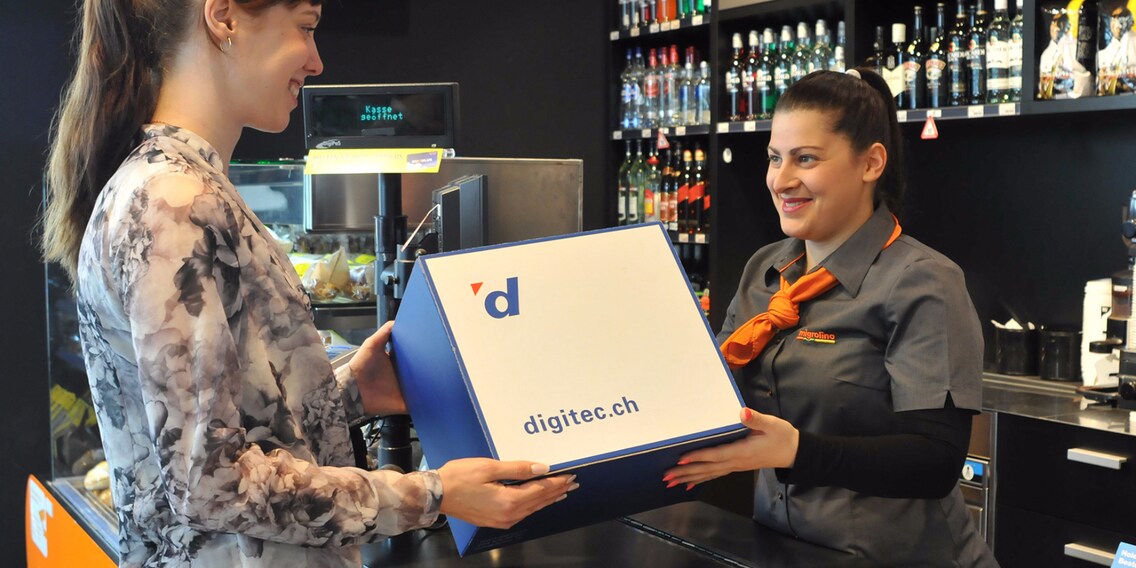 I'd like some carrots, tomatoes and my new printer, please!
Order from digitec.ch and pick it up from a Migros store near you. Conveniently collect orders at the supermarket with PickMup. This service is available at over 290 stores throughout Switzerland and completely free of charge.
Now that's what we call handy! In addition to our digitec stores, you can now select your collection point of choice from 293 stores from the Migros network. These include Migrolino petrol stations, ExLibris stores, Migros supermarkets and even a Migros fitness centre. Pick up your online order after shopping and save precious time.
This service is just as fast as the delivery by post. Your order will be ready for you the following working day (Saturday included). Furthermore, you can benefit from long opening hours.
For an overview off all PickMup locations, click here: http://filialen.migros.ch/pickupmap
Curious? Go ahead and try out this new and amazing service the next time you're shopping. It's really simple: Ordering and paying stays the same and when choosing your collection location, there is now an additional "PickMup" option. After selecting this option, you can choose one of 293 locations.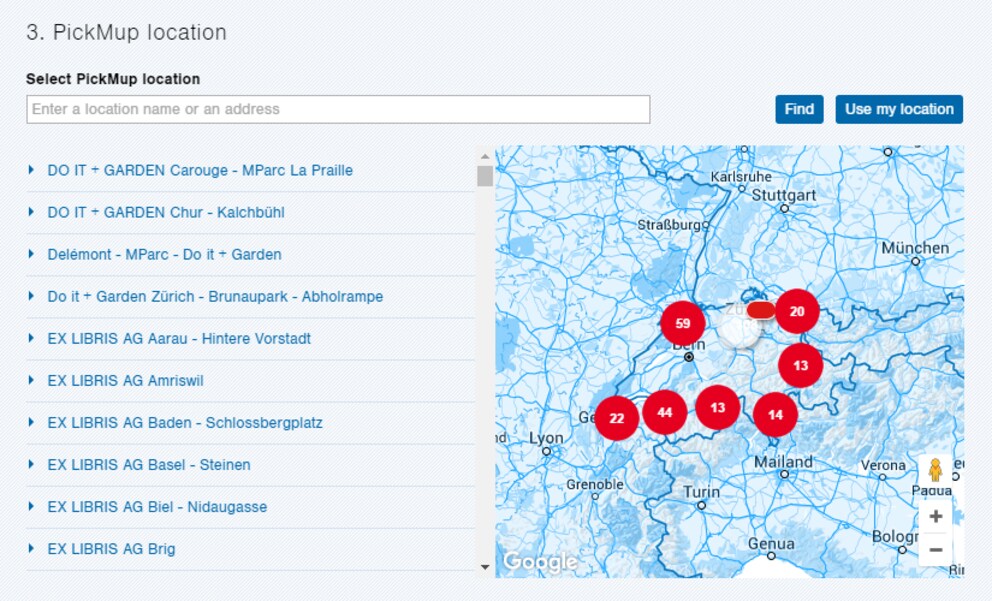 As soon as your order has arrived at the selected location, you will receive an e-mail with your collection number. Simply state this number at the PickMup collection point to receive your parcel. By the way, the employees don't know what's inside your parcel and don't even know your name. Your collection number only tells them that the parcel is for you.
Good to know:
Payments cannot be made when collecting your order at a PickMup location
Packages may not exceed 30kg
Orders must be collected within 14 days of receiving the collection note
For more information, please click here.
---