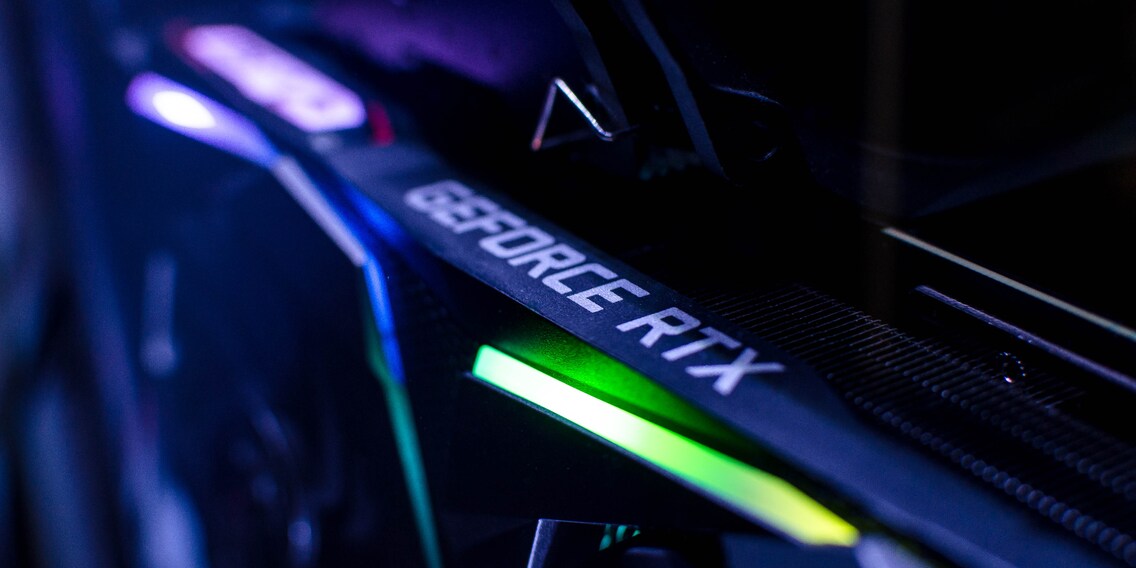 Higher prices and lousy availability: graphics cards and the like will remain a rare commodity in 2021

2020 was a horrible year for hardware: new models were rarely available. And 2021 probably won't be any better. A price shock is looming, not only on resale platforms, but also at the retailer of your choice.
It's just ridiculous. While you've been waiting months for your RTX 3080, crypto Miner Simon Byrne installed six of them in his whip. The flared-up mining boom doesn't even stop at notebooks. But miners are only partly to blame for the whole debacle.
Suppliers increase their price, followed by retailers
AMD and Nvidia still blame high demand for the poor availability. Manufacturers simply didn't expect the flood of requests. According to certain reports, the situation will only worsen in the first quarter. I don't even expect the situation to ease until well beyond the second quarter of 2021. The fact that Nvidia wants to give the RTX 2060 and GTX 1050 Ti a second chance will probably leave most hardware freaks cold. Who wants to buy a graphics card from 2016 in 2021?
Here's what's for sure: currently, the only way you'll get an RTX-30 or RX-6000 series model is with a lot of luck or substantial capital. You won't find the cards in digitec's range at the moment. The backlog is insane, new orders just don't make sense. Our supply situation is simply too uncertain and we can't tell when and if new cards will arrive. This annoys you, the customer, and us, as we have to adjust delivery dates again and again.
That's not all. Manufacturers and suppliers are now also raising prices. So far, this has mainly affected the U.S. due to tariffs. However, Switzerland is now facing the music as well. On the one hand, GDDR6 memory is currently about 250 per cent more expensive than when the cards were released. On the other, air freight costs have also risen enormously. These costs are respectively passed on from instance to instance.
The problem: the prices of cards that digitec has already ordered on release but have not yet been delivered – apparently legal, according to the GTC – should also increase. For example, there are large backlogs for one graphics card model from a well-known manufacturer: only 9 per cent of the most popular RTX 3080 versions have been shipped. Now the supplier is charging higher prices than originally agreed for the rest.
If you ordered your card on release, don't worry: digitec will not increase the price. However, due to the difficult supply situation, longer wait times are still to be expected. For new orders, the price will have to be adjusted to updated purchase conditions – if the cards will ever be available in our store again.
What happens to your orders?
Let's say you're one of those users who's been waiting for a graphics card since the September release. For you, digitec will soon offer an alternative. For the sake of transparency: since cards can no longer be ordered in the store, other cards have arrived in our warehouse – different models or ones from a different manufacturer, for which there are no backorders. If you've already been waiting for your card since release, you'll receive a mail from my colleague Yannick Cejka and his team in the next few days. In it, you'll be offered one of the cards in stock as an alternative. Our colleagues will respond according to when exactly you ordered. This ensures that those waiting the longest are the most likely to have an alternative.
The catch is that the graphics cards won't be offered at the same price, but at the current market price. You can choose the more expensive alternative, which will be with you within a few days, or you can continue to wait for your original order. If you decide to use an alternative card, your existing order will be cancelled so that others can move up in the order history, on a first-come-first-served basis.
Honestly: if I were you, I'd wait if I still had an operational graphics card. That way I could at least bridge the waiting period. You won't be able to get tickets at release price for a while. If there are any cards left in stock after the backlogs have been processed, they'll go on sale. My colleague Yannick Cejka will inform you of the details promptly. Follow him as an author to stay up to date.
Further, there are some customers who have ordered several cards. Our rule remains: one card per customer and series. If you've ordered several RTX 3070s, your further orders will be cancelled as soon as you received one model from the series. However, if you ordered one RTX 3080 and one RTX 3090, both orders remain valid. In our eyes, this is the fairest way to distribute the cards. Scalpers and miners will get fewer chances to get their hands on the cards.
A light at the end of the tunnel?
It's annoying. For you as a customer and for digitec as a retailer. In the spirit of transparent communication, we will keep you up to date as best as possible here at digitec.ch. Although customer service is happy to receive your inquiries, they don't have any more information available.
What about your current graphics card? As I said, I wouldn't expect the situation to ease anytime soon. Bottlenecks are expected to persist until well beyond the second quarter of 2021. Not only graphics cards will be affected by this. CPUs, SSDs, RAM and even power supplies will remain rare commodities. This in turn has an impact on notebooks, consoles and the like. In short, anything that's even somewhat electronic will be in short supply.
---



From big data to big brother, Cyborgs to Sci-Fi. All aspects of technology and society fascinate me.
---
---
---
These articles might also interest you
Skeleton Loader

Skeleton Loader

Skeleton Loader

Skeleton Loader

Skeleton Loader

Skeleton Loader