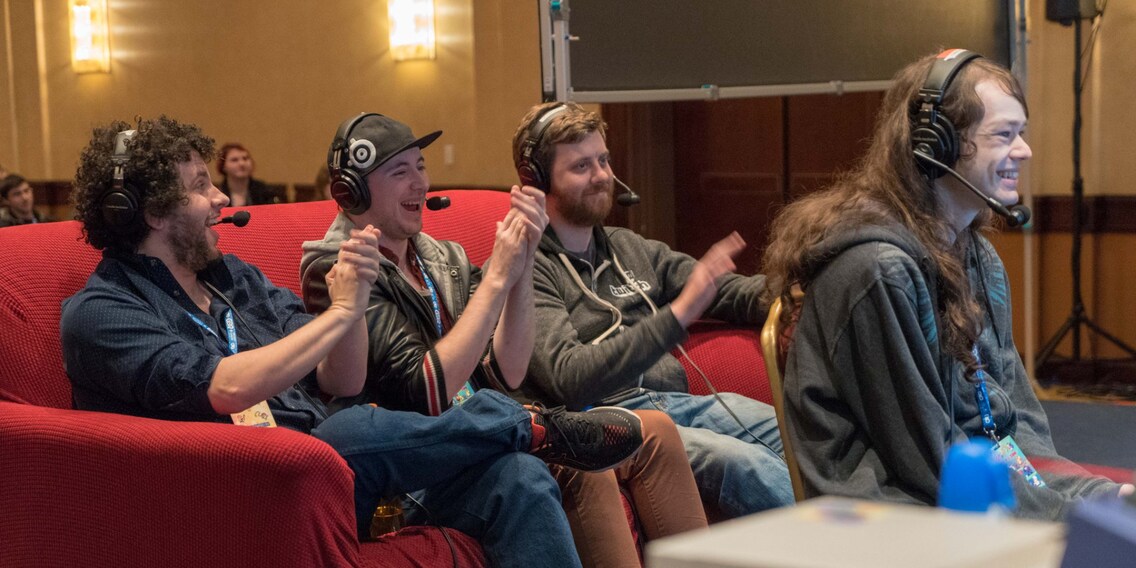 Headstrong1290 speedrunning «Superman64». Image: Games Done Quick
Games Done Quick and speedrunning «Superman 64». Why would you do that to yourself?

Gaming for a good cause – that's what the one-week speedrun marathon event Games Done Quick is all about. One of the games played at the event is Superman 64. For many of us, it is quite possibly the hardest and most annoying game ever. Speedrunner headstrong1290 volunteered to take on the challenge.
Games Done Quick (GDQ) is a biannual speedrunning marathon carried out for a good cause. The winter edition of this charity event recently took place in Washington DC. For eight days straight, countless speedrunners chased after new records while the audience cheered them on.
The event has been taking place since 2010 and used to be called Classic Games Done Quick. Since then, GDQ has become one of the biggest speedrunning events in the world. For all of you who couldn't be part of the spectacle, there's a stream on Twitch worth checking out. The games featured at the event were a mix of classics such as «Ultima VI: The False Prophet» and more recent editions like «Prey». The types of speedruns were also manifold. Some runs were all about grabbing 100 per cent of all collectibles, others presented the challenge of getting to the end in an unorthodox way (e.g. one-handed). But mostly, it was all about completing the game as fast as possible. The event has a family feel about it and is not as competitive as you may think. Many gamers comment their own runs in a very entertaining way.
«The nostalgia of the game just got to me»
Despite the label «Awesome» Games Done Quick, by far not all games shown at the event deserve this title. Take «Superman 64» for example. One of the most aggravating Nintendo 64 games ever. And I'm guessing that most players have never cleared the first ring level, let alone got to the end. So why on earth would you choose this annoying game for a speedrun? Emily, also known as headstrong1290, did exactly that. All it took her was a jaw-dropping 36 minutes and 54 seconds until the closing credits began to roll. The cynically inclined might say that her speed put everyone out of their misery in no time. But, Emily, who completed «Superman 64» twice as a kid, seems to have a much more positive attitude towards this notorious game. «I was actually playing it for some friends in a call just for fun, so they could see it, and I guess the nostalgia of the game just got to me.», she tells me on Twitter. Emily started to be interested in the background story and why the game became so hated. «Due to my love of speedrunning, I quickly became interested in how the game could be broken and how fast I could do it. The game has just grown on me ever since and is quite an enjoyable game to speedrun.»
So for about two years now, she's been improving her speedrunning skills for «Superman 64» on the side. The hardest part of the game is definitely mission 7, she says. «It has a bunch of awkward out of bounds stuff and one spot where you can be one-hit KO-ed.» Surprisingly, she has not destroyed any controllers out of frustration yet. «Lol, nah. I don't get angry at my games.»
Leaderboards are arbitrary
Emily is no stranger to the speedrunning scene. Four years ago, she took part in the summer Games Done Quick. But what really got the ball rolling was coming across a streamer called 0xwas back in 2012. 0xwas used to play «Paper Mario». «Didn't realize how much that would change my life forever», Emily says in her blog . About one year later, she set her first speedrunning world record with «Paper Mario». Meanwhile, her record has been broken by almost 15 minutes and a total of 1:41:05. But Emily insists that she's not in it for the trophies. «To me the leaderboards are arbitrary. I just enjoy playing the games and watching myself improve», the 23-year-old explains and adds that she never gets bored. Over the years, she has tried out many different games. Currently, she enjoys playing «A Hat in Time», for which she holds third place in the world rankings. «Like you may get tired of one category but playing even just another category in the same game gives a brand new take on the game and can almost feel like a new game.»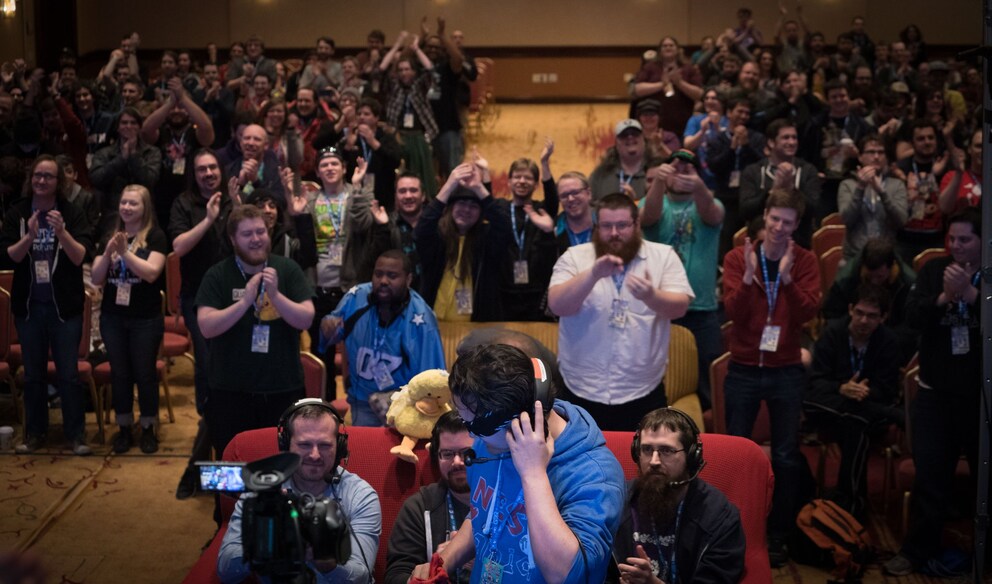 Even if you're not that into «Superman 64» or any of the other lesser known games, it's worth tuning in to Awesome Games Done Quick. Although the event is over, all streams are archived.
Click here for the YouTube channel featuring all archived videos.
---



Being the game and gadget geek that I am, working at digitec and Galaxus makes me feel like a kid in a candy shop – but it does take its toll on my wallet. I enjoy tinkering with my PC in Tim Taylor fashion and talking about games on my podcast http://www.onemorelevel.ch. To satisfy my need for speed, I get on my full suspension mountain bike and set out to find some nice trails. My thirst for culture is quenched by deep conversations over a couple of cold ones at the mostly frustrating games of FC Winterthur. 
---
---
These articles might also interest you
Skeleton Loader

Skeleton Loader

Skeleton Loader

Skeleton Loader

Skeleton Loader

Skeleton Loader