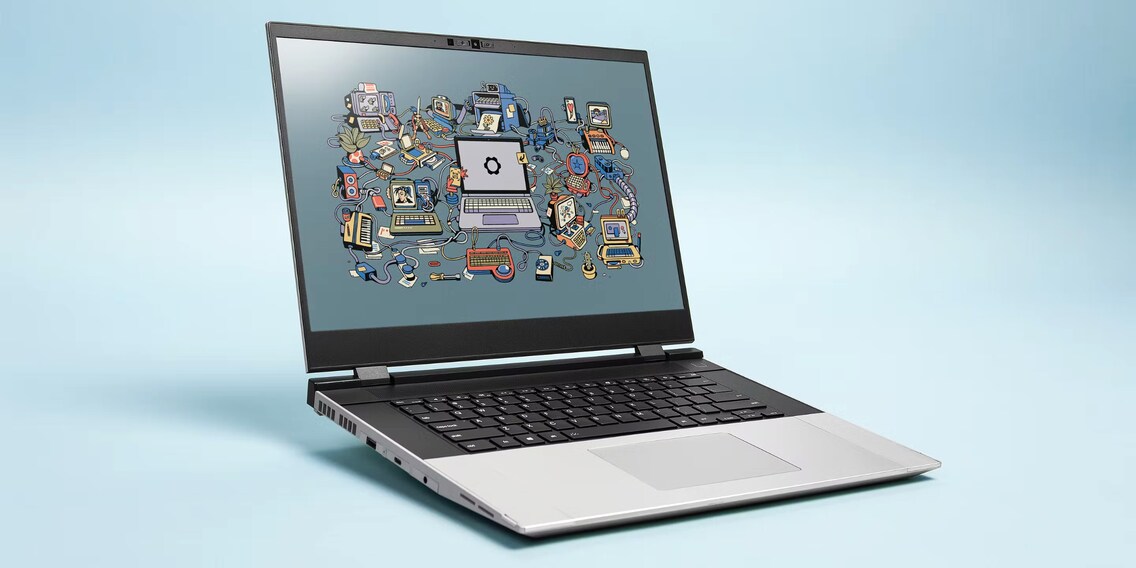 Framework Laptop 16 with upgradeable graphics card announced

Translation:
machine translated
Framework has announced a new 16-inch laptop. It has a slot for graphics card modules and an input module system.
The previous Framework Laptop 13 (13.5 inch) stands out from the crowd thanks to its modular design and the fact that it can be repaired and upgraded. It is not only modular on the inside, so that you can easily replace RAM, SSD, WLAN card and so on. It also has four external slots that can be filled with expansion cards.
The newly introduced Framework Laptop 16 still has the modular design and expansion cards. What is new is that there are six slots for filling. The previous modules with memory expansion, DisplayPort, HDMI, USB-C, USB-A, Ethernet and MicroSD are joined by a 3.5 mm jack socket. These were previously only built directly into the laptop, which is now omitted.
On top of that, there are two new module systems, one of which is likely to be the real highlight of the new laptop. With the expansion bay system, it is possible to use larger modules on the back of the laptop that are connected via a PCIe x8 interface. So, for example, a module with dual M.2 SSDs with 16 terabytes of additional storage space. Similarly, Framework has mentioned video recording devices as an example. The best sounding option is to upgrade the laptop with mobile graphics cards. This feature is said by Framework to be "the holy grail for gamers, creators and others who need performance". How successful the company will be with it depends not only on how smoothly it works, but also on whether third-party developers can be won over to work with it. It is unclear whether anyone has already been brought on board.
The second new modular system of the Laptop 16 makes it possible to modify the keyboard area. The manufacturer offers hot-swappable modules in three sizes for this purpose, the smallest of which enable sliders, for example. The medium-sized modules include macro pads, num pads, dot matrix modules or even a second display. The large ones can be complete RGB keyboards. Or other things, like a piano. Framework also enables third-party manufacturers to bring their own modules to the market. Therefore, the company makes the firmware of the microcontroller available as open source. A Raspberry Pi RP2040 is used as the controller for the input modules.
The new Laptop 16 is scheduled for delivery at the end of 2023. Framework has not yet given any details on prices and availability or the exact specifications. Instead, it has announced new Intel mainboards and the first AMD mainboard for the previous Framework Laptop 13. As well as a battery with more capacity and a Cooler Master case that breathes new life into the old motherboard, turning it into a mini desktop PC.
Titelbild: Framework
---



I find my muse in everything. When I don't, I draw inspiration from daydreaming. After all, if you dream, you don't sleep through life.
---
---
---