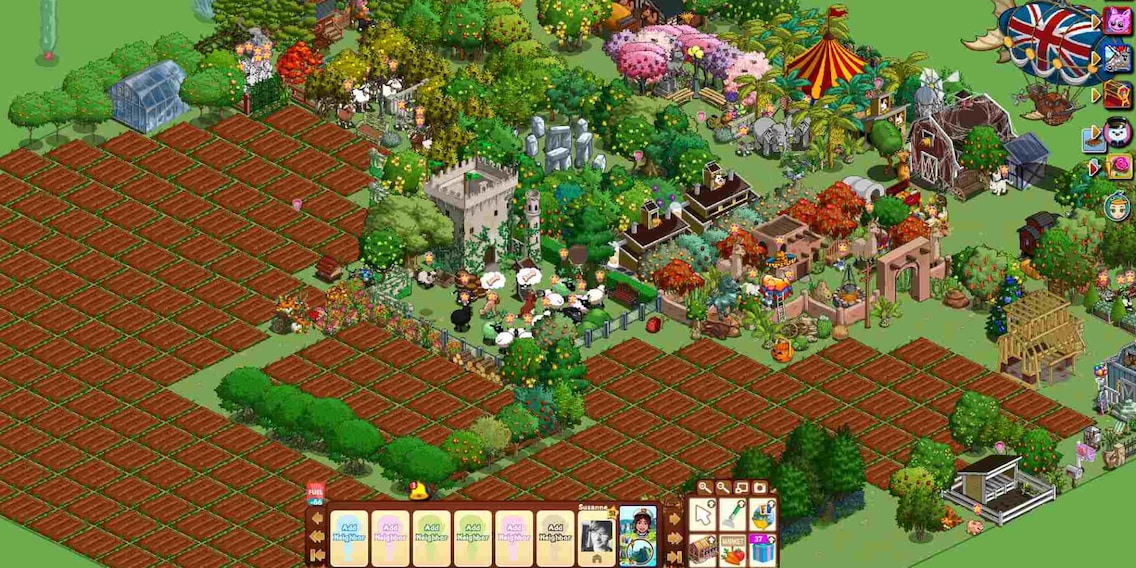 This article was translated automatically.
"Farmville" developer Zynga sold: Take Two pays almost $13 billion
It's one of the biggest takeovers on the gaming market: Take Two, the publisher of games like "Civilization" or "Grand Theft Auto," is buying Zynga. The company has become successful through the Facebook game "Farmville".
The golden days of Zynga were about ten years ago. In 2009, the developers launched the game "Farmville" on Facebook. The players' task was to manage a beautifully animated farm and grow it through diligent clicking. Up to 85 million people succumbed to the allure of virtual country life, and as many as 32 million were active every day, according to research by the New York Times. A good year ago, on New Year's Eve 2020, "Farmville" as a browser game came to an end, partly because the Adobe Flash Player was discontinued. Corresponding obituaries for the "pointless time eater" could be read.
The follow-up versions "Farmville 2: Rauf aufs Land" and "Farmville 2: Reif für die Insel" continue to be supported on Facebook. "Farmville 3" is available as an app game for Android and iOS.
Take Two wants to be fit for the metaverse with Zynga
To take over Zynga, Take Two is paying two-thirds more than the company is currently worth on the stock market. There are unlikely to be any direct synergies between the two companies for the time being. Take Two is rather strong in console and PC games. Zynga, on the other hand, concentrates solely on browser games and mobile gaming.
Perhaps this is where the attraction lies for Take Two. Growth in mobile games is more dynamic. Analysts also speculate that the acquisition could also have something to do with the fantasy surrounding the Metaverse. Here, previously still largely separate gaming worlds of consoles and smartphones could merge. Thus, Take-Two CEO Strauss Zelnick also speaks of a "strategic combination" in the media release on the acquisition. A first result of the merger of the two gaming giants could be a "GTA Mobile". Because Zynga also brings in technologies for in-game advertising, real companies could generate new revenues with advertising billboards in the new GTA world.
But all this is likely to take some time. The takeover should be wrapped up by summer.
You want to wallow in "Farmville" nostalgia until then? Then here is a four-minute video with the evolution of the game.
---



Journalist since 1997. Stopovers in Franconia (or the Franken region), Lake Constance, Obwalden, Nidwalden and Zurich. Father since 2014. Expert in editorial organisation and motivation. Focus on sustainability, home office tools, beautiful things for the home, creative toys and sports equipment. 
---
---
These articles might also interest you
Skeleton Loader

Skeleton Loader

Skeleton Loader

Skeleton Loader

Skeleton Loader

Skeleton Loader