Cyberpunk 2077 delayed: game to now take place in the past, or something
Bad news for gamers: Cyberpunk 2077 has been delayed for the third time. Real-life satire doesn't get any better. Looks like gamers will have to be satisfied with «Candy Crush» until December.
«Wake the fuck up, Samurai, we have a city to burn,» says Johnny Silverhand, played by Keanu Reeves, in the trailer for the highly anticipated video game «Cyberpunk 2077». Spoiler alert: Samurai can go on sleeping for a few more days, because the game has just been delayed. Yet again. The new release date is Thursday, 10 December 2020. This is contrary to previous statements made by the developers in September.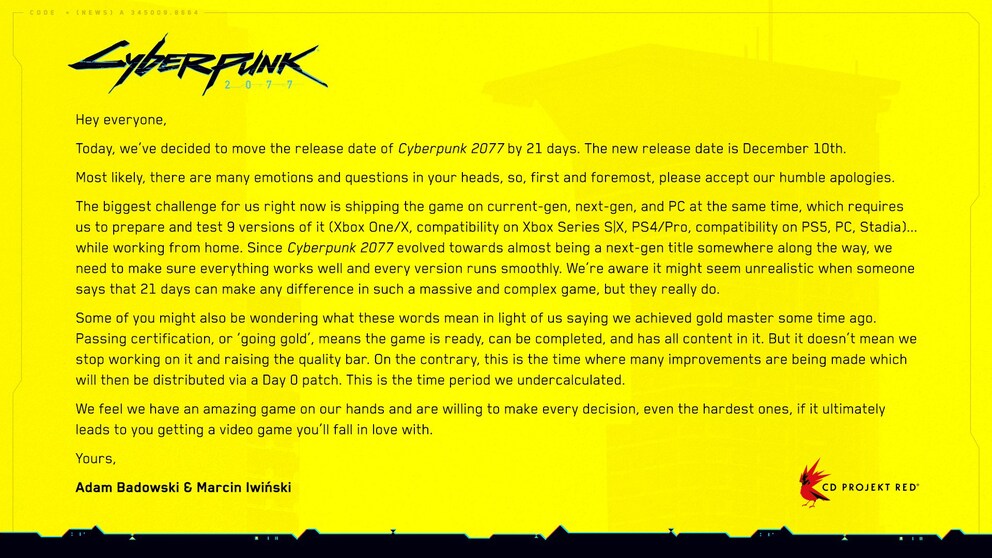 The source of this really shitty news is Twitter.
A glimpse behind the scenes
And just like that, Cyberpunk 2077 is officially worse than the ZVV's S8 train line. But unlike the train, Cyberpunk isn't just running on one track; it's supposed to run on nine platforms.
Xbox Series X
Xbox Series S
Xbox One
Xbox One X
Sony Playstation 4
Sony Playstation 4 Pro
Sony Playstation 5
PC
Google Stadia
This is supposedly the culprit responsible for 21 more days of work than previously planned. «We're aware it might seem unrealistic when someone says that 21 days can make any difference in such a massive and complex game, but they really do,» write Adam Badowski and Marcin Iwiński in their statement.
CD Projekt Red, the developers of the game, hope to use the 21 days to save you the hassle of having to download a huge patch immediately after installing, downloading and/or putting the game on your drive. This «Day 0 patch» is annoying and CD Project Red doesn't want to inflict it on the gamers.
To make the most of the 21 days, the game has officially entered the development phase called «crunch time». This is the development period during which the boss says, «Developers, you shall now work as much as possible. If you absolutely must, sleep briefly, but not too long.»
All this, in spite of CD Projekt Red promising back in 2019 that there would be no crunch time for the game.
Only the third delay
Shockingly, this is only the third delay for this game – despite the fact that the delay of this game is actually the central topic of discussion about the game to begin with. Okay, maybe there's some Keanu Reeves, cosplay and soundtrack in the discussion mix there.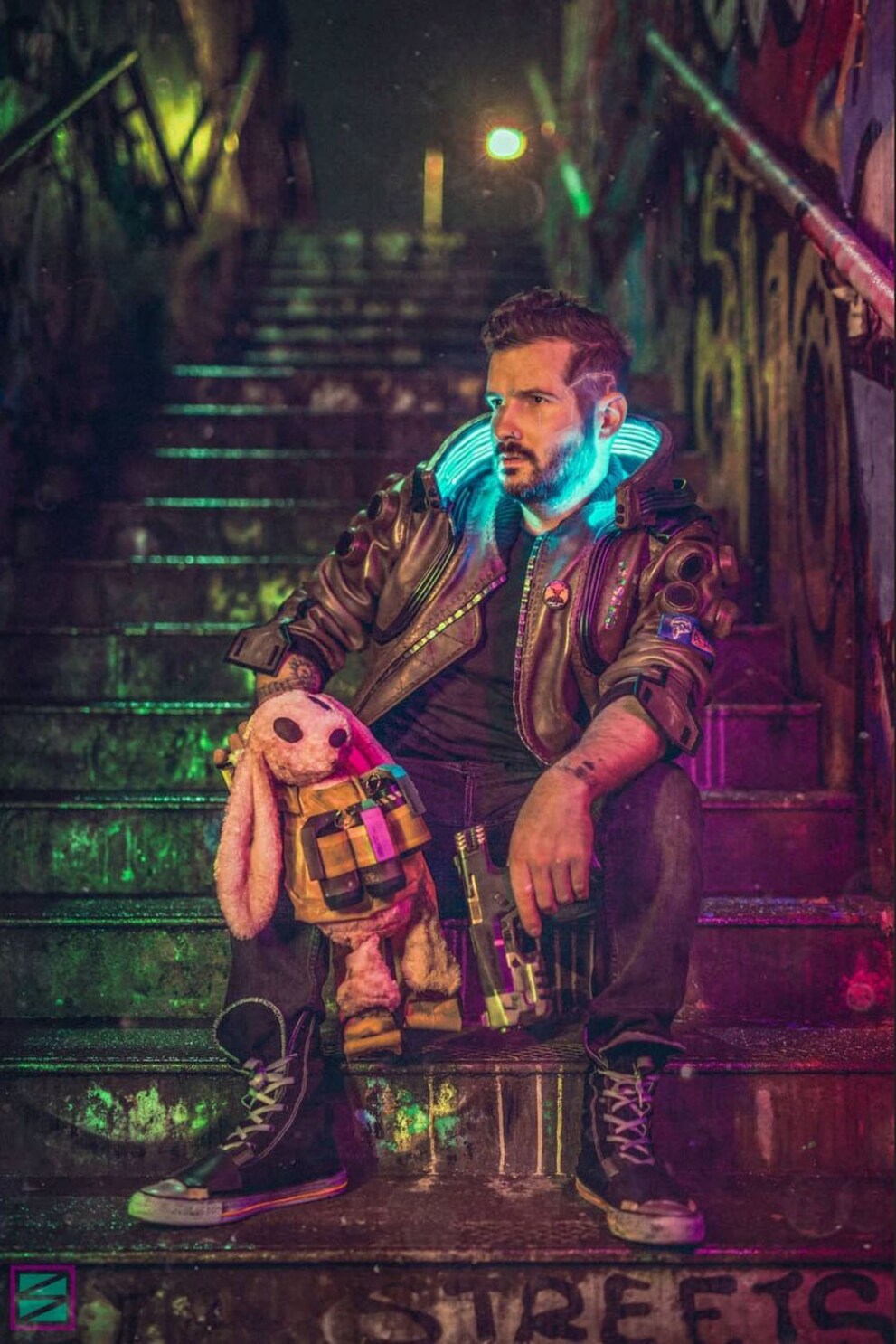 The timeline of the game, reduced to announcement milestones and dates, really comes across as satire in its later stages:
May 2012: Cyberpunk is officially confirmed internally.
January 2013: a teaser trailer is released; looks great. After that, things quiet down and everybody plays «The Witcher 3».
June 2018: the game is confirmed for certain platforms.
June 2018: a new trailer. We see the jacket with the glowing collar for the first time. By the way, the soundtrack is «Spoiler – Original Mix» by DJ Hyper.
At this point, it would make more sense for CD Projekt Red to say, «Cyberpunk 2077 will be released in June 2022.» Then, in the middle of 2021 – you don't really still believe in a December release date, do you? – CD Projekt Red could come along and say, «Hey guys, we're done a bit ahead of schedule. We're releasing the game this Friday.»
---
Journalist. Author. Hacker. A storyteller searching for boundaries, secrets and taboos – putting the world to paper. Not because I can but because I can't not.
---
---
---