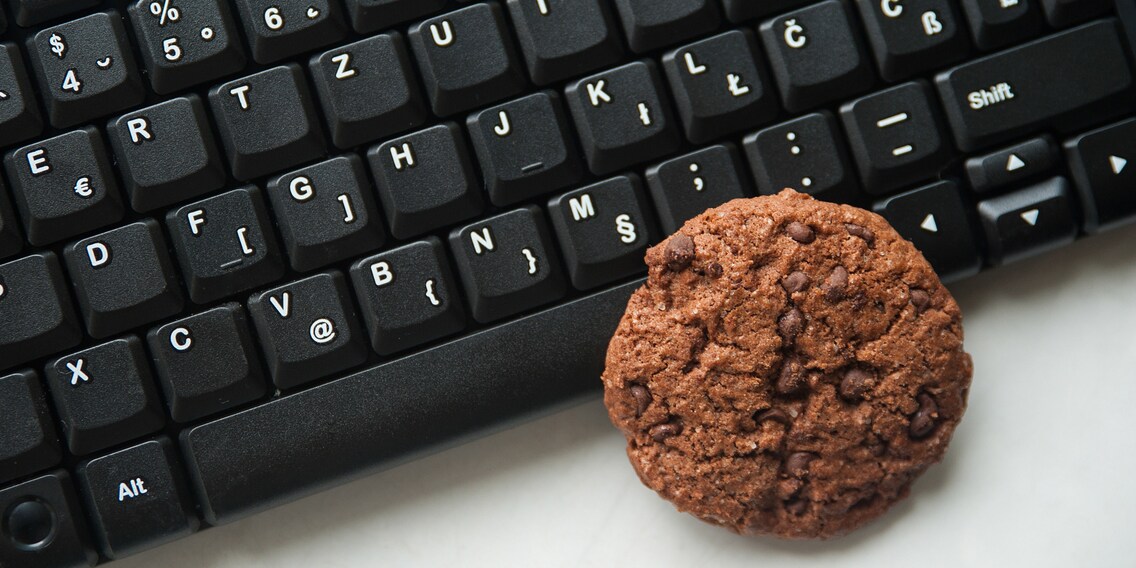 This article was translated automatically.
"CookieBlock" should better protect privacy
Computer scientists at ETH Zurich have created a browser extension to intelligently block cookies. In this way, they want to protect the privacy of users - and give the European Union a helping hand.
Researchers at ETH Zurich want to give users more control over their privacy. That's why Dino Bollinger, Karel Kubíček and Carlos Cotrini around ETH professor David Basin have developed a special blocker against cookies. Cookies are small text-based data packages that the web browser stores when visiting websites. Websites use them to collect user data and analyze surfing behavior, for example.
Machine learning as the basis
The software called "CookieBlock" can be installed as an extension in Chromium-based browsers such as Chrome, Edge, Opera or Firefox. It can categorize and remove cookies automatically. This happens with the help of machine learning, which classifies data packets into "necessary", "functional", "analytical" and "advertising" categories.
Users can choose which cookie categories to block. This step only needs to be performed once. CookieBlock then automatically removes all cookies of the selected category for all pages. The cookie banner still appears on the visited pages, but is then obsolete. Thus, CookieBlock filters unwanted cookies in 90 percent of cases without affecting the functionality of the website, write the scientists.
Violations are ubiquitous
The browser extension was developed as part of a master's thesis and a study on compliance with the European Union's General Data Protection Regulation (GDPR). According to the latter, since 2018 websites must actually first inform users about cookies and obtain explicit consent for their use. However, most websites do not give their users a choice and even actively entice them to accept them, the paper says.
For the study, the ETH team analyzed around 30,0000 websites. They discovered that 95 percent of them violate at least one of the EU's basic regulations. For example, 70 percent of the websites activate their cookies before users can even agree to them. Every fifth website even uses cookies that have been explicitly rejected.
CookieBlock could come to the aid of EU regulators in the case of these violations and help them comply with the General Data Protection Regulation. The researchers will present their paper at a security conference in August. CookieBlock's Github page can be found here.
---



«I want it all! The terrifying lows, the dizzying highs, the creamy middles!» – these words spoken by an iconic American TV celebrity could have been mine. It's a take on life I also apply to my job. What does this mean in concrete terms? That every story has its charm; no matter how small, large, exciting or trivial. The more eclectic the mix, the better. 
---
---
These articles might also interest you
Skeleton Loader

Skeleton Loader

Skeleton Loader

Skeleton Loader

Skeleton Loader

Skeleton Loader