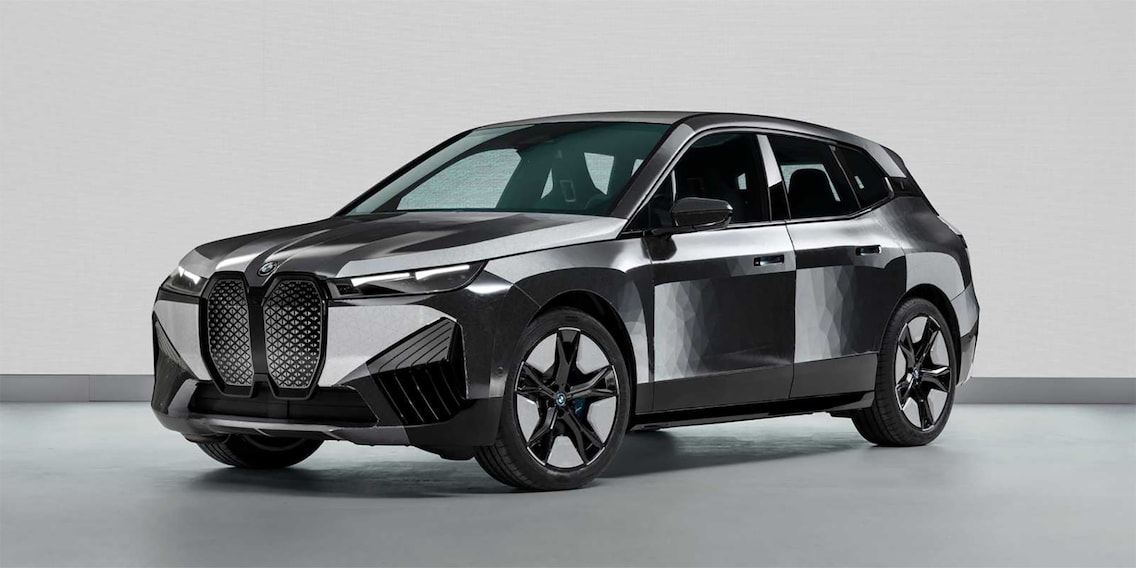 This article was translated automatically.
Color-changing car paint: BMW shows concept car with e-ink technology at CES
That should play into the cards of future bank robbers on the run: BMW is presenting an e-ink car paint job at CES 2022.
Imagine; you buy a car and don't have to choose the color. It can change its appearance at the touch of a button. This is exactly what is now becoming part of reality. Because BMW is showing the concept car "BMW iX Flow" at CES, which offers three colors: Black, gray and white.
The German automaker's newly unveiled technology for color-changing paints is based on E Ink, which is otherwise used in e-book readers. The concept car uses millions of microcapsules with the diameter of a hair as paint. These contain positively charged black pigments and negatively charged white pigments. They are influenced by the polarity of an electric field and moved to change color as required.
What is somewhat unfortunate about the story is that the technology is an advanced research project that has not yet reached market maturity. Still, it holds a lot of potential for the future - and not just for getaway drivers wanted by the police. BMW emphasized at the presentation that a white surface reflects sunlight better. Thus, in summer, the car is less heated in white than with a black paint job. Conversely, a black car can also provide a heat boost inside in cooler temperatures and sunlight.
Incidentally, nothing is known about the resistance of the e-ink paint. Whether Corning would be willing to cooperate with BMW to provide the car with a Gorilla Glass coating can only be speculated so far.
---



I find my muse in everything. When I don't, I draw inspiration from daydreaming. After all, if you dream, you don't sleep through life.
---
---
These articles might also interest you
Skeleton Loader

Skeleton Loader

Skeleton Loader

Skeleton Loader

Skeleton Loader

Skeleton Loader