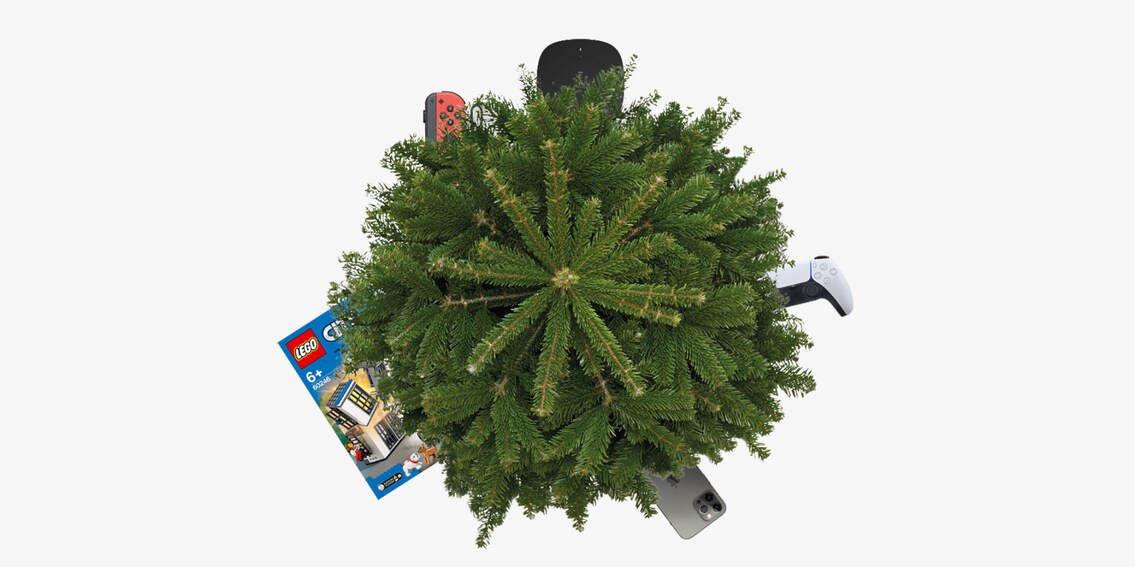 Claus is crazy for consoles
This year, Santa has filled his sack with one thing in particular – gaming consoles. At least that's what the search behaviour of digitec and Galaxus customers reveals. But the most popular present is an unassuming envelope containing a voucher for the sold-out Sony Playstation 5.
Only a few cold nights to go until gifts are exchanged. While the kids are biting their nails in anticipation, parents are running around, trying to check the items on their loved ones' wish lists. One month before Christmas, we dived deep into our sea of data to find out what will be coming down the chimney this year. We focused on what our Community members have been typing into the search bar for the last two weeks.
What we discovered: Claus is crazy for consoles! One thing that will be going under many Christmas trees this year is the Playstation 5 (PS5) – in paper, that is. The gaming console launched in November is the uncontested leader when it comes to digitec searches and holds seventh place at Galaxus. Unfortunately, the object of every gamer's desire was only delivered to Switzerland in minute doses. Deswegen liegen unter dem diesjährigen Weihnachtsbaum wohl nur wenige PS5-Konsolen für den Sofortgenuss, dafür tausende PS5-Gutscheine.
In second place at digitec and sixth place at Galaxus this year are the smart speakers by Sonos. These are followed by iPhone 11 and the latest iPhone 12. Other Apple products are also among the top ten, such as the iPad as well as last year's Christmas hit, the AirPods.
For years, the unchallenged top position when it comes to Galaxus searches has been held by Lego, closely followed by Playmobil. From Harry Potter Hogwarts to the international space station to the Playmobil family motorhome – these popular sets never go out of style and are bound to make many eyes light up in 2020. Another Christmas hit is Nintendo Switch. When it comes to the most searched terms, it's in fourth place at Galaxus, and in seventh place at digitec.
Find out which brands and products made the top ten in the lists below.
Highest-ranking product search terms at digitec between 22 November and 4 December 2020:
Playstation 5
Sonos
Monitor
iPhone 11
iPhone 12
GeForce RTX 3080
Nintendo Switch
iPad
AirPods
GeForce RTX 3070
Highest-ranking product search terms at Galaxus between 22 November and 4 December
Lego
Lego technic
Playmobil
Nintendo Switch
Dyson
Sonos
Playstation 5
Paw Patrol
AirPods
Tonies
Whether you've put AirPods, Lego or the Eurofighter Typhoon in your shopping cart – we wish you all a very Merry Christmas.
---
Making sure employees and media know what's up at Digitec Galaxus is my job. But without fresh air and a lot of exercise, I basically stop functioning. The great outdoors provides me with the energy I need to stay on the ball. Jazz gives me the tranquility to tame my kids. 
---
These articles might also interest you
Skeleton Loader

Skeleton Loader

Skeleton Loader

Skeleton Loader

Skeleton Loader

Skeleton Loader