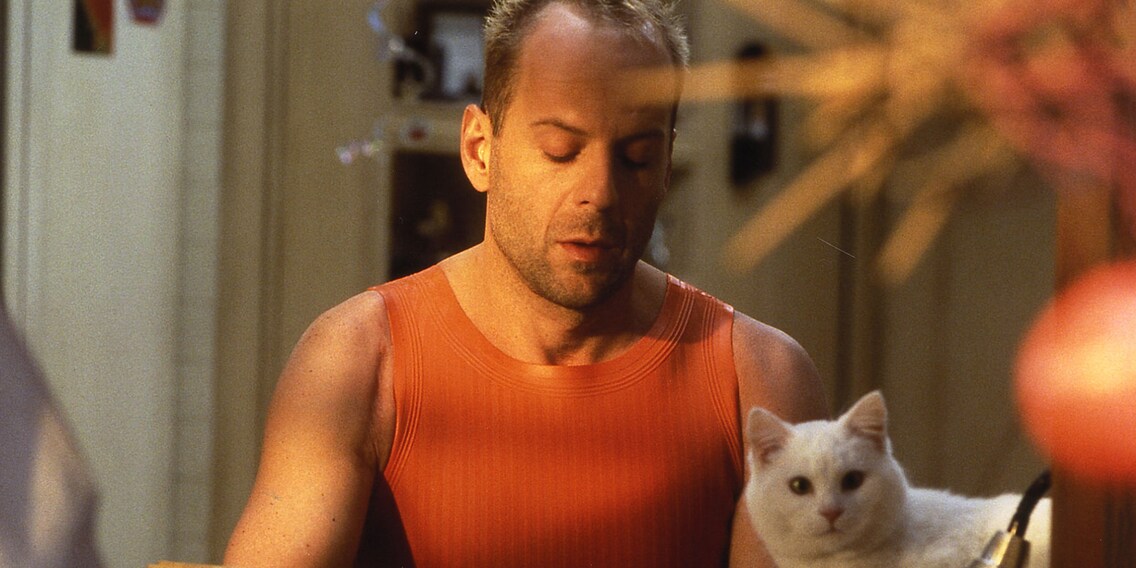 This article was translated automatically.
Career-ending: Bruce Willis suffers from severe speech disorder
Bruce Willis has been diagnosed with aphasia, a severe speech disorder. The US American must therefore end his acting career.
Sad news for film fans: Bruce Willis is ending his acting career with immediate effect. Involuntarily. Because Willis suffers from a serious illness - aphasia. This is confirmed by Willis' daughter Rumer Willis via Instagram.
What is aphasia?
Aphasia is a speech disorder that results from damaged language centers in the brain. It is important to distinguish between speech and language disorders. Unlike a speech disorder, the problem with aphasia is not with the process of word formation itself - such as with stuttering. The problem lies with the ability to understand and express oneself in a language. Not just verbally. Aphasia also affects the ability to read and write.
Aphasia usually manifests itself by patients initially confusing words, speaking in a telegraphic style, or producing meaningless strings of syllables before they lose the ability to speak altogether. Accordingly, the term comes from the Greek and means "speechlessness".
It is important to note that people suffering from aphasia are not mentally impaired nor do they have an intellectual disability. In fact, mental abilities are absolutely functional; affected individuals are still able to analyze, make connections, and understand signals that do not consist of linguistic content.
The end of a great career
His diagnosis and the abrupt end of his career comes as a surprise because until recently Bruce Willis was still shooting several movies a year. However, there were rumors that something was wrong with the actor before that. Meanwhile, it is clear that it was Willis' illness that has caused him problems on film sets for several years.
Thus, the online industry magazine Page Six reports that Willis had long been struggling with "problems" and that an assistant had always dictated lines to him via in-ear headphones. The U.S. daily Los Angeles Times also confirmed via "Out of Death" director Mike Burns that Willis' role had to be dramatically cut shortly before shooting began in 2020 at the request of his management.
"As a result and after much consideration, Bruce is ending his career that has meant so much to him," Rumer Willis wrote in her Instagram post, "We are coping as a strong family and want to include the fans because we know how much he means to you and you to him. As Bruce always says, 'Enjoy life.' Together we plan to do just that."
---



I'm an outdoorsy guy and enjoy sports that push me to the limit – now that's what I call comfort zone! But I'm also about curling up in an armchair with books about ugly intrigue and sinister kingkillers. Being an avid cinema-goer, I've been known to rave about film scores for hours on end. I've always wanted to say: «I am Groot.» 
---
---
These articles might also interest you
Skeleton Loader

Skeleton Loader

Skeleton Loader

Skeleton Loader

Skeleton Loader

Skeleton Loader