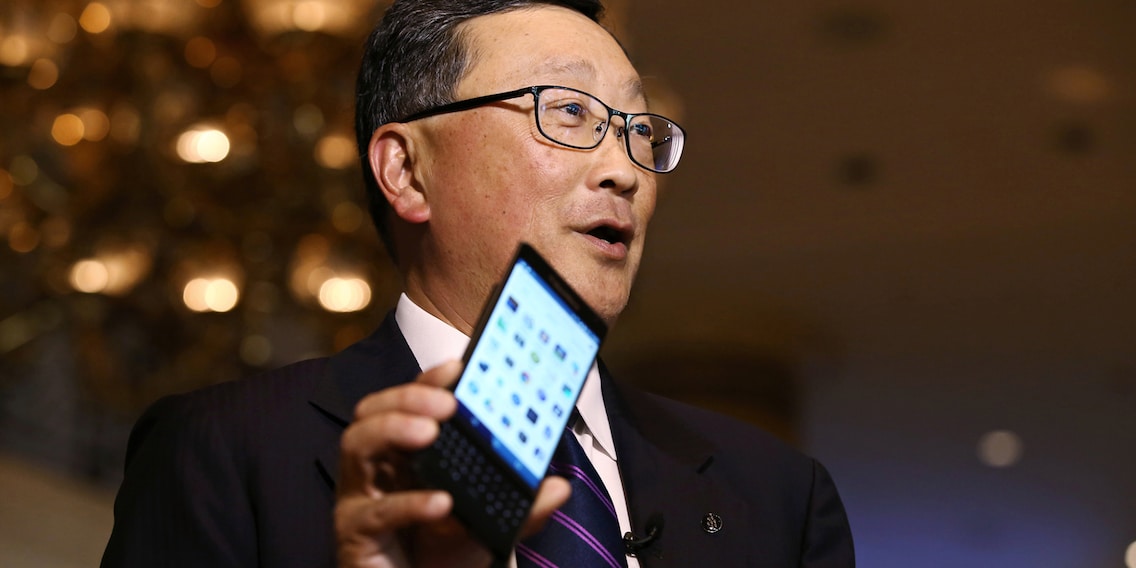 This article was translated automatically.
Blackberry CEO John Chen informs about new course of the company
Blackberry sees itself as a security company. The company has large market shares especially in the car industry. The smartphones are not a priority, but they are still an issue.
John Chen, Blackberry's CEO, has been answering questions to the Toronto Star following the discontinuation of the OnwardMobility phone - a smartphone with a keyboard and 5G. He provides information about the future of the company he took over eight years ago.
What is Blackberry in the post-phone era?
Smartphones are no longer a priority. That's the message that sticks out from the interview. "Blackberry is a security company," John Chen says. The company works in both cybersecurity, specifically protecting banks and governments, and Internet of Things security, he adds.
There are 200 million cars with Blackberry systems on the road worldwide. That's because Blackberry owns the QNX platform. Blackberry sells chips to "24 out of 25" of the largest electric car manufacturers, including newcomers BMW and Volvo.
But another phone? Or not after all?
John Chen expresses himself cryptically in the interview. He would like to see a smartphone with a Blackberry keyboard on the market. He is cagey about OnwardMobility, but says that as a private person, he wishes the company success. As CEO, he sees his role as protecting the Blackberry brand. He has good words for OnwardMobility. "A good partner," he says, "but it just took too long for the phone to come."
John Chen himself still uses a Blackberry Key2. Since many of Blackberry's services no longer work and the patents are being sold, it is unlikely that a Key3 will be launched in the foreseeable future. As a result, Chen is trying his hand at a Samsung smartphone at the moment. "I make so many mistakes when I type on the glass. Very stressful. With my Blackberry, I can type without looking."
---



Journalist. Author. Hacker. A storyteller searching for boundaries, secrets and taboos – putting the world to paper. Not because I can but because I can't not.
---
---
---
These articles might also interest you
Skeleton Loader

Skeleton Loader

Skeleton Loader

Skeleton Loader

Skeleton Loader

Skeleton Loader