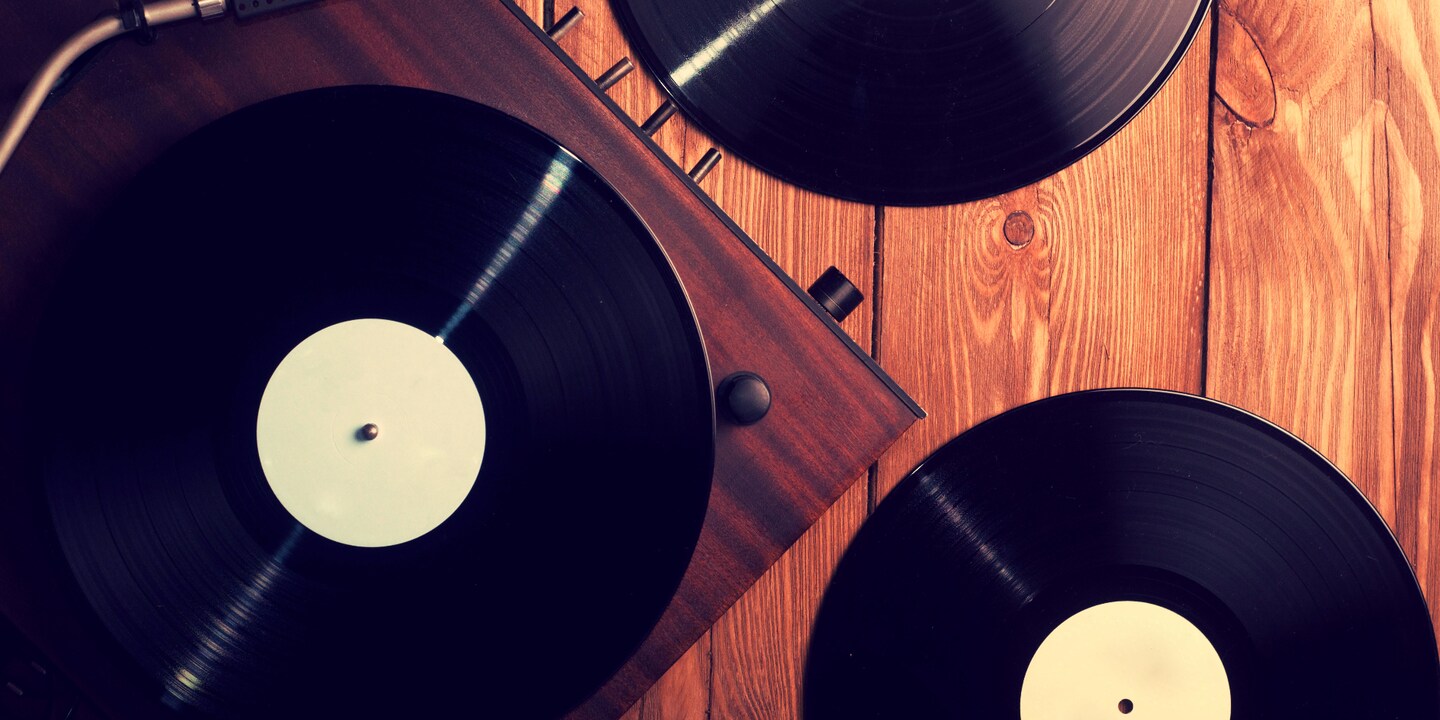 All you need is vinyl

Vinyl is dead, long live vinyl! Young music buffs are raiding their home cellars and combing through flea markets in search of black gold. Even old records in bad condition often change hands at jaw-dropping prices. Bring your dusty record collection back to life with our handy accessories.
Carbon fibre and needle stylus cleaning brush:
Records are dust traps and they also magically attract all kinds of particles. Caution: As tempting as it may be, refrain from removing any of it with your hands! Use an antistatic carbon fibre brush to free your LPs of dirt.
A needle stylus brush is a great tool for cleaning the needle tip. Extremely fine carbon hairs carefully remove dust and incrustations. The result is a cleaner, better sounding stylus for a perfect playback of your albums.
Setup and playback
From horizontal setup to tone-arm pressure, alignment and speed calibration – there are various measurement devices and tools out there to configure your record player so you can enjoy your collection to the max. Our advice before getting a record player: Find out what needs to be adjusted. Many plug 'n' play players have no options at all; others require certain tools to be assembled and used.
Vinyl picture frames
Do your record collection justice and display your favourite sleeves in true art gallery style: Art Vinyl provides music lovers with a new way of decorating their home –the quick-change system means accessing and changing the records on display is child's play.
Protective sleeves
LP protective sleeves keep sensitive record covers in great condition for longer. They also double up as vinyl storage pouches. The sleeves are standard equipment for record shops, optional for DJs and highly recommended for home use. They also provide a cheap and space-saving way of transporting and storing your LPs.
Phono pre-amp
Want to connect your record player to your music system? Sure, but today's systems are only rarely equipped with the audio input that used to be a standard feature: the phono input. It's different to your "normal" line-in as it features an integrated equalising pre-amp (that's a fancy term for a phono pre-amp). It amplifies the record player's low output signal with RIAA equalisation. Hi-fi systems that do not come with this kind of phono input require an external phono pre-amp.
Phono Box E provides amplification and RIAA equalisation for MM cartridges and is designed to deliver a high-end listening experience at an entry-level price. The SMD-based circuit design delivers low levels of noise and distortion. With shielding and an external power supply, external interference hardly stands a chance.
Stay flexible when it comes to choosing a pick-up: Phono Box is a phono pre-amp for MM and MC pickup cartridges.
Spotless records
Many music lovers buy second-hand records. We recommend a thorough clean before putting them on – breathe new life into those dusty LPs.
Pick-ups
Danish manufacturer Ortofon is regarded as market leader and the world's largest producer of magnetic pick-up systems for record players. Popular pick-up systems from the OM and the 2M series are also available here.
Still looking for a great record player?
We would love to know:
What is your most treasured vinyl record?
---
Being creative is my number one passion – from cooking to shopping to home decorating and as a member of the marketing team. High-energy sports like snowboarding, wakeboarding or surfing push me to my limits. Electronic beats blow my mind.
---
These articles might also interest you
Skeleton Loader

Skeleton Loader

Skeleton Loader

Skeleton Loader

Skeleton Loader

Skeleton Loader