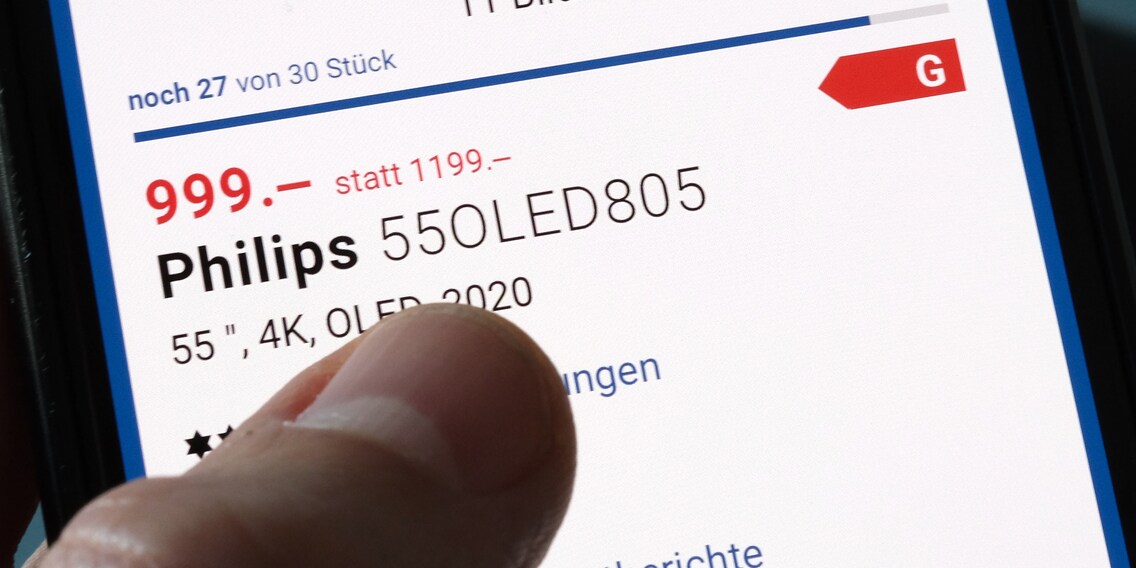 4 frequently asked questions about our prices – and the answers

Our Community is always bursting with ideas and questions about the prices in our shops. Time to offer some answers and debunk some myths. After all, Black Friday is almost here.
Shopping online means you can easily compare prices – that's one of the advantages over shopping in brick-and-mortar stores. But it's not quite as simple as it seems, as online prices can fluctuate. Time and again, this leads to questions from the Community. I'll do my best to answer them here.
1. Why do prices fluctuate in the first place?
In the simplest of terms, it's because we live in a market economy where supply and demand determine the price. What this means for our shops is that prices are primarily determined by the purchase price we pay the manufacturer or distributor. In addition, there are logistics, service and marketing costs we have to cover. And we do need to make a small profit, too. Our costs are relatively stable, but the purchase price can fluctuate significantly, especially for products we buy regularly and in large quantities from different sources. Another factor is market competition. While we neither can nor want to always offer the cheapest prices, we do make sure to nonetheless remain competitive. To find out how we do this with the support of algorithms, check out this article in our wiki.
2. Are prices raised before Black Friday to make the discount appear better?
No. Certainly not on our end and certainly not in any active or intentional way. While Black Friday is an important day for us, our main goal is to offer you good deals at attractive prices all year round. We don't want to make the success of our business dependent on Black Friday. Of course, we do also participate in Black Friday sales. Our category management team curates the wide range of deals and sets prices. These typically lie below current market prices, i.e. they're lower compared to the competition. We're committed to price transparency. If you're interested in a product we've had on offer for a while, you can see how its price has developed over time – and how its Black Friday price compares.
3. Is the Black Friday price always the cheapest?
No, not always. But it is most of the time. And you certainly won't find the same product for a lower price anywhere else. You can actually check how good each of our deals is under the «Price trend» tab. You're sure to find products that have been cheaper at some point before Black Friday. This applies especially to seasonal products. For example, a winter jacket may be priced competitively now, but will be even cheaper in the spring when we want to get rid of stock. It'll land on our «auto sellout» list, which is a tool that automatically selects products for clearance according to certain criteria.
Why is the discount so small?
Define «small» ... the Community had some critical comments on Black Friday 2020 promotions – for instance, if a product was «only» 15% off. In the electronics sector, these are quite substantial discounts; the margins between our purchase prices and sales prices are not as high as many people think. If you're interested in learning more about this, here's an interesting interview on the subject (in German). So, if you find any higher discounts, you can rest assured that our buyers have done an outstanding job for you. Keep in mind that some products are currently either very limited or entirely unavailable – such as graphics cards. In these cases, there may be no discount at all. The availability of goods can be quite a challenge, especially this year.
4. Am I seeing the same prices as everyone else?
Yes. Both at digitec and Galaxus, each user sees the same price at the same time and in the same shop. It doesn't matter if you're a man or woman, countryside or city dweller, Apple or Android user. We don't do personalised pricing.
So, where are these Black Friday deals ...?
Are you itching to snag some Black Friday bargains after reading so much about the day? Find out when the offers will be available and how Black Friday at Digitec Galaxus works here:
PS: the cover photo is not a reference in any way to a specific Black Friday offer; it's just an illustration. We're keeping the suspense.
---



Journalist since 1997. Stopovers in Franconia (or the Franken region), Lake Constance, Obwalden, Nidwalden and Zurich. Father since 2014. Expert in editorial organisation and motivation. Focus on sustainability, home office tools, beautiful things for the home, creative toys and sports equipment. 
---
---
These articles might also interest you
Skeleton Loader

Skeleton Loader

Skeleton Loader

Skeleton Loader

Skeleton Loader

Skeleton Loader