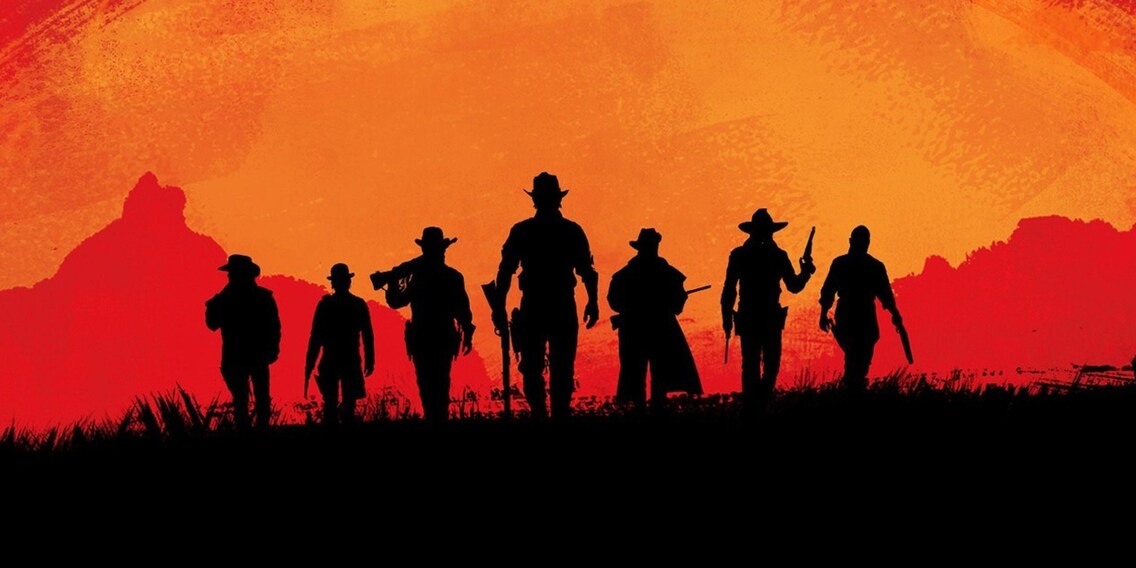 17 (probably untrue) predictions for the video gaming year 2018

What to expect from the gaming industry in 2018? A flood of PUBG copies? A loot box ban? A new game by Valve? Here are my more or less likely predictions for what to expect in the coming twelve months.
2017 was a crazy year for all video gamers. 2017 didn't only see the release of countless brilliant games, it's also the year when the new 4K console «Xbox One X» was launched, PUBG caused a battle royale frenzy and Star Wars Battlefront 2 took the loot box debate to a new level. What might 2018 have in store for us? Here are my more or less likely predictions for the gaming year 2018. Let's see if any of them come true 😉.
Safe predictions
PC version of «Red Dead Redemption 2»
The Western-themed adventure game is supposed to be launched for consoles in spring 2018. As the PC versions of the last few major games (although delivered late) were a great success, I say a PC version will follow sooner this time. I'm guessing spring 2019, but secretly hoping for autumn 2018.
PS4 version of «PlayerUnknown's Battlegrounds»
Microsoft's console exclusivity will come to an end in 2018 and the successful battle royale game will be made available for PS4. This will either be announced at The Electronic Entertainment Expo (E3) or at the Paris Games Week and released at the end of the year.
«Dragon Age 4»
BioWare (or rather EA) will reveal the new «Dragon Age» at E3. The role-playing game won't be released until 2019, but the gameplay trailer will blow our minds.
Persistent rumours regarding PS5
Rumours started spreading about the PS5 hardware last year and they're not going away in 2018. Sony won't settle for having the second-fastest console. It won't be officially announced or revealed, but a major leak will give us a glimpse of what the next generation has in store for us.
«Battlefield WWII»
After travelling back in time with «Battlefield 1», the second part of this game will again take place in World War. This time, it will be between 1939 and 1945 and involve Hitler and the Nazis. However, «Bad Company 3» won't be released before 2019.
N64-Mini
Nintendo will build on the success it had with its mini retro consoles and launch the N64 Classic Mini in 2018. Hopefully, it will come with four controllers, so we can all have epic «Mario Kart 64» battles.
Bold predictions
Switch version of «Pokémon» released in autumn
Nintendo need at least one Switch highlight this year. I wouldn't be surprised if it was the first «Pokémon» for home consoles. Although the names «1 & 0» turned out to be wrong, Tsunekazu Ishihara (president and CEO of the Pokémon Company) announced at last year's E3 that a Switch version of «Pokémon» was in the making.
eSports league in Switzerland
The Raiffeisen Super League will initiate an official Swiss eSports league. Almost all Super League clubs will take part and field their own «Fifa» player.
Xbox One X with mixed-reality glasses
Microsoft will focus on mixed-reality headsets from third-party manufacturers. The Xbox One X is powerful enough, and while Sony's solution with the PS VR is a great success, Xbox must be keen to follow suit. Microsoft could offer the Xbox One X in a bundle with a range of mixed-reality headsets that are easier to install than the PSVR or Vive.
Bethesda will release a new game in autumn
Bethesda (the studio, not the publisher) will pull off a «Fallout 4» as they did in 2015. After announcing it at the E3, they'll release a new game in the same year – neither a «Fallout» nor an «Elders Scrolls», but a completely new brand.
«Super Mario Maker Deluxe»
Following the example of «Mario Kart 8», Nintendo will also make «Super Mario Maker» available for the Switch. With numerous new functions, monsters and elements, it will fully deserve the label «Deluxe».
Microsoft buys developer and releases exclusive title
Microsoft is lacking exclusive games that set it apart from the successful PS4. Therefore, the company will go on a shopping tour in 2018 and buy an established video game developer, IO Interactive or Ninja Theorie for instance. Exclusive Xbox releases of «Hitman» or «Devil May Cry» could be interesting.
Crazy predictions
Cheaper portable-only Switch
At E3, Nintendo will present or at least announce a cheaper and portable-only version of the Switch. It won't feature a dock nor allow removing the Joy‑Con controllers.
«Call of Duty» with battle royale mode
There'll be loads of «PUBG» copies in 2018. «Call of Duty» will also want to live up to its earlier success. However, not with battles of 100 players, but with smaller battles in the style of battle royale. The necessary mods already exist.
New game by Valve
What I have in mind isn't «Half-Life 3», «Portal 3» or the «Dota» card game «Artifact», but a new PC or console game that's developed (or at least published) by Valve. It's about time, isn't it? At the beginning of 2017, Gabe Newell, president of Valve, said they were working on a single-player game. Whether it involves VR remains to be seen.
PlayStation Vita 2
The PS Vita was an extraordinary piece of hardware, but sadly fell short of expectations and couldn't live up to the 3DS. If it wasn't for the Switch, I don't think there'd be a follow-up model, but things have changed drastically as Nintendo have revealed that the console is used more frequently on the go than on the docking station. Keeping in mind that 10 million Switch consoles were sold within just under a year, Sony could be tempted to resume work on the Vita 2 prototype. My prediction is that we'll get to see a Vita 2 teaser at E3.
Valve take over Vive
After Google have bought large parts of HTC and assuming the Vive isn't what's making them the big money, Valve could snap up the VR division. Virtual Reality hasn't experienced the desired boost just yet, but VR's time will surely come. Why wouldn't Valve go all in and get rid of the «HTC» in Vive's name?
What do you think? Are my predictions nothing but nonsense or will one of them come true? Which headlines do you expect to see in 2018?
---



Being the game and gadget geek that I am, working at digitec and Galaxus makes me feel like a kid in a candy shop – but it does take its toll on my wallet. I enjoy tinkering with my PC in Tim Taylor fashion and talking about games on my podcast http://www.onemorelevel.ch. To satisfy my need for speed, I get on my full suspension mountain bike and set out to find some nice trails. My thirst for culture is quenched by deep conversations over a couple of cold ones at the mostly frustrating games of FC Winterthur. 
---
---
These articles might also interest you
Skeleton Loader

Skeleton Loader

Skeleton Loader

Skeleton Loader

Skeleton Loader

Skeleton Loader