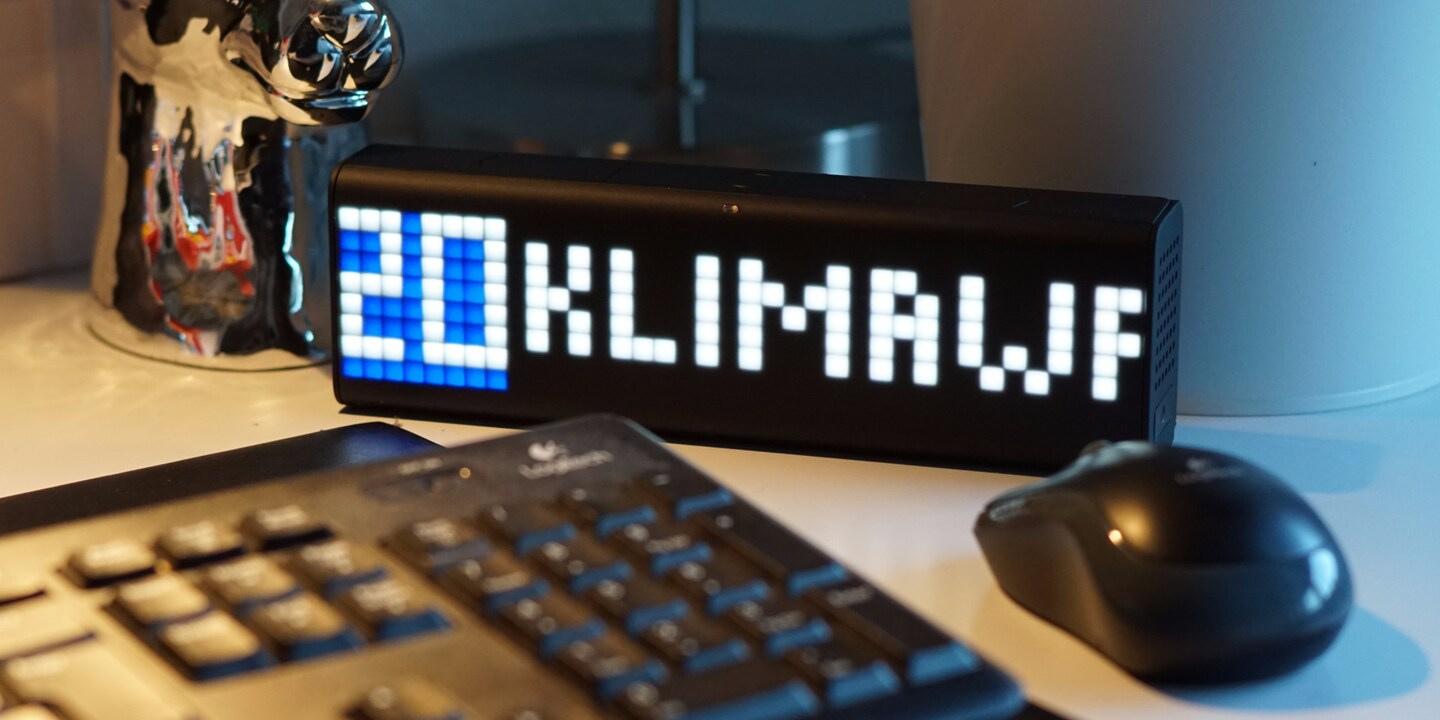 A smart waker-upper and customizable multi-function device.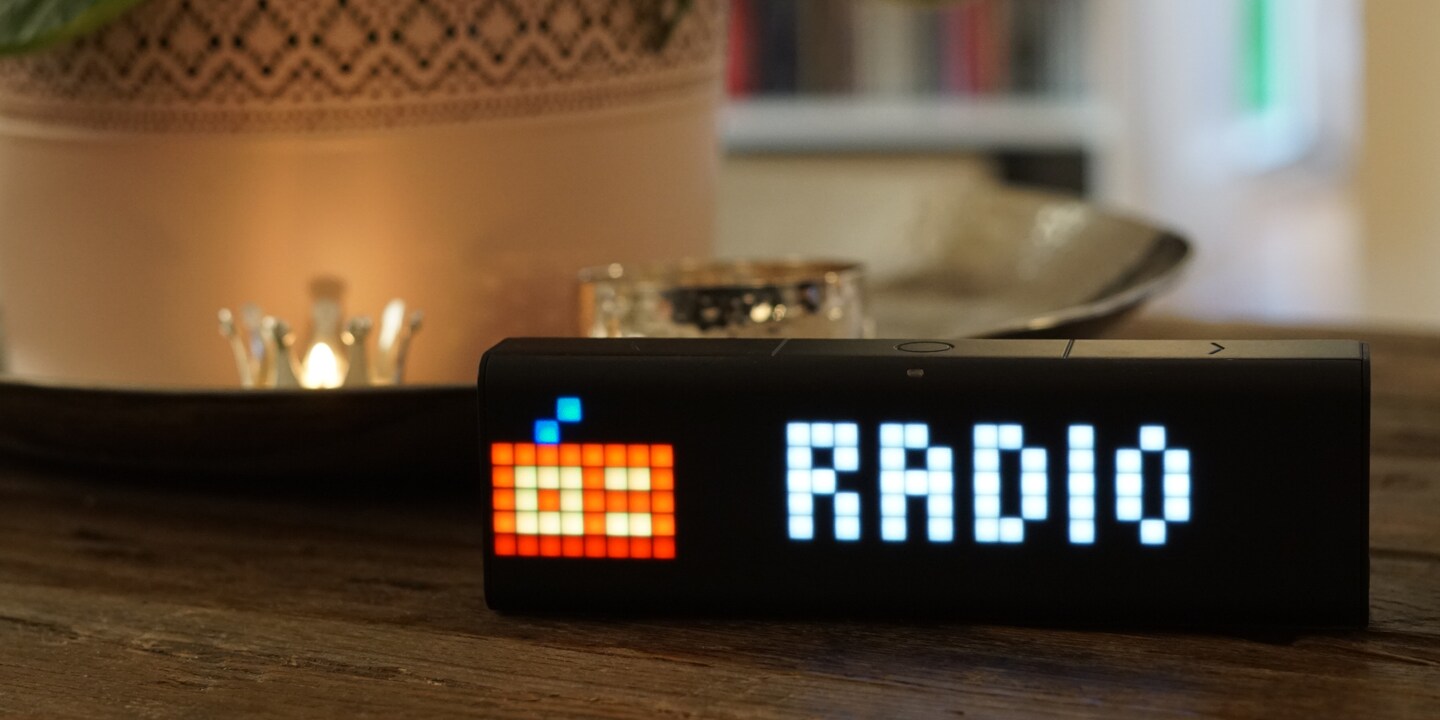 Weather forecast, radio and egg timer – This all-rounder impresses with its minimalist design.
Wanted an alarm clock, found an all-rounder: The Smart Atoms by LaMetric put to the test

I have never used an alarm clock in my life. As a kid, mum and dad used to wake me; today, it's my smartphone. High time to look for an alternative!
The digitec range includes countless different "morning aggravators": From sleep cycle to light therapy alarm clocks to your standard classics. When choosing my test device, I primarily wanted to go for a product that is equipped with as many features as possible. That's why I went for the "Smart Atoms Limited" model by LaMetric.
The test object:
Handling
The first thing I noticed after unpacking the article was that the device needs plugging in first. The designated cable is a bit on the short side but the box does include adapters for Europe and the US. I then wanted to wirelessly connect the LaMetric alarm clock with my smartphone – so I downloaded the respective app. Frankly, I was a bit surprised to find such a brief manual in the box. But once I opened the app, I soon realized that it's super easy to use and that it controls the whole device. All you need for most of it is some knowledge of English.
Basic features
Browsing the features, I established that all standard configurations are set for the US. This required me to manually change them all. I then tested the radio and was impressed with the great sound quality delivered by this small device. Several Swiss radio stations were already pre-installed. The volume is controlled with the buttons on the device and via the app – as is the brightness of the display. The alarm clock impresses with its many features: Weather forecast, message board, news, timer – so much more than you'd expect. The alarm clock offers 13 different alarm tones with snooze function. Personally, I thought it was very cool the way current news is displayed, running from left to right on the display. All that's missing is Swiss news.
Additional features via the app
The app provides additional features that you can install to suit your needs. This includes a calendar, e-mail, social networks, stock prices, YouTube, online newspapers, entertainment and much more. I really had fun getting to know all the possibilities this small, light product has to offer. My boyfriend was also able to connect to the same LaMetric alarm clock with his smartphone. What's more, I accidentally found out that you can play back your personal playlist via Bluetooth. Awesome!
The lowdown
I have found a compact all-rounder with an impressive amount of features and good sound quality. Smart Atoms is very versatile: Check stock prices at the office, use it as an alarm clock in the bedroom or as an egg timer in the kitchen, use it for entertainment in your living room or in any other room with a power supply. A definite recommendation!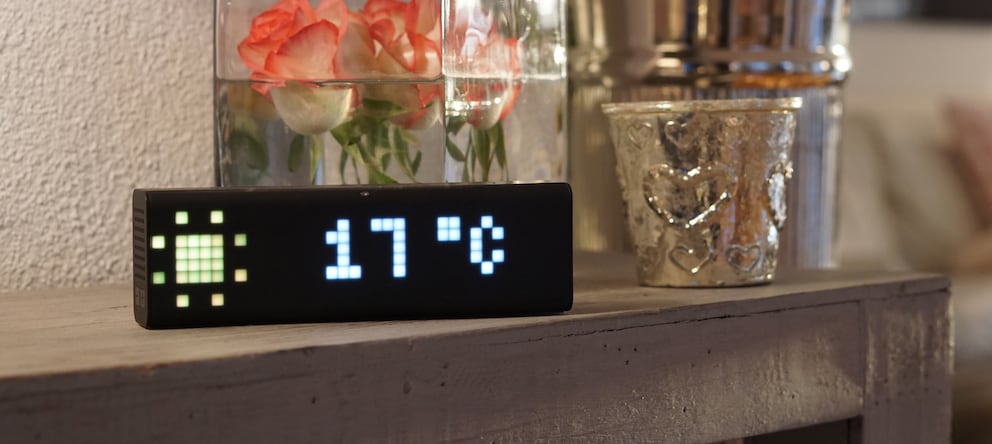 Check out our complete alarm clock range.
---
---
These articles might also interest you
Skeleton Loader

Skeleton Loader

Skeleton Loader

Skeleton Loader

Skeleton Loader

Skeleton Loader